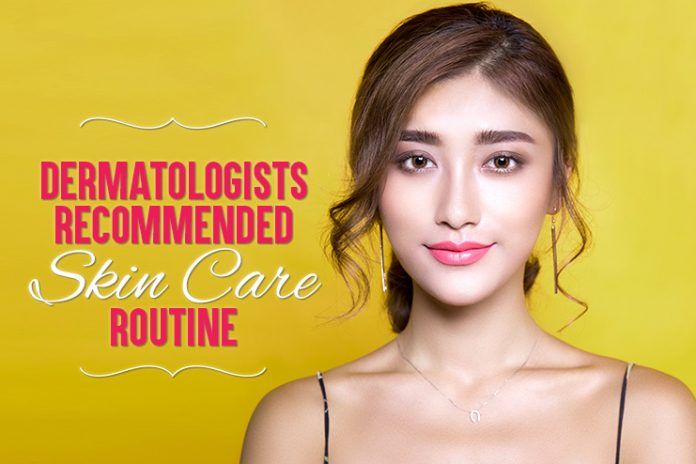 Skincare is that one thing in your beauty regime that holds the most important but is often brushed aside. But, even if you don't have a proper routine and have been confused what to rely on and what not to indulge in, there is nothing that we'd know better than a dermatologist. This is why we wanted to prepo are an article based on the dermatologist recommended skincare routine for the readers.
Given how we always crave expert opinions, it is a no brainer that knowing what the dermatologist personally do for their skincare routine can help you gain an idea on what products work and what doesn't.
So, we reached out to six certified dermatologists, with decades of experience, to decode their personal skincare routine.
#1 Dr. Stephanie Williams
Dr. Stephanie Williams is a renowned dermatologist based out of London, UK, focusing mainly on Aesthetic Dermatology. When we reached out to her via e-mail, Dr. Stephanie did have a lot to share with us, based on her personal skincare routine and the kind of advice that she personally would give out to her patients.
Dr. Stephanie, who herself has combination skin with predisposition to acne and rosacea has a very extensive skin care routine that helps keep her skin in the best condition. Not just that, she also suffers from melasma which further motivates her to keep up with the best skincare regimen without fail.
When we asked her about her breakdown of the skincare routine throughout the day, she was amazing enough to give us a brief rundown through everything, right from the morning till the night.
When asked about her go-to products on a daily basis, Dr. Stephanie said that she never skips out on her antioxidant serum and SPF moisturizer.
I am sure you are inquisitive about the complete rundown of the skincare routine throughout the day, right? Well, she has you covered on that too.
Morning Skincare Routine
Dr. Stephanie has 5 steps in her morning skincare routine that she religiously follows and suggests her clients too, as per their skin types and problems.
Generally, she starts off the routine with the Jan Marini Bioglycolic cleanser which contains alpha hydroxy acid (AHA) in it. It is very gentle on the skin and is an exfoliating cleanser which helps get rid of the excess dirt and dead skin cells on the skin.
She follows the exfoliation with the Clinical's Super Serum which is a non-oily serum containing Vitamin C in it to protect the skin from the harmful effects of environmental pollution and the other stressors.
The product also contains the tyrosinase-inhibitor arbutin which further helps her cope with her post-summer melasma that she suffers from. She further said that she likes to be careful when it comes to the serums because the oily ones tend to make her skin break out badly.
The third step of the skincare routine focuses on the region around the eyes which need some "pick me up" after the night. Dr. Stephanie likes to use the NeoStrata's Intensive Eye Therapy which is perfect for using in the morning as it helps reduce any remaining puffiness and gradually seeps into the skin for further benefits. It also contains SPF in it for sun protection.
This is one of the crucial steps in the skincare routine for everyone as it includes sun protection. Personally, Dr. Stephanie likes is a huge fan of the Marini's Physical Protectant SPF30. It has a very light weight base to it and high SPF that protects the skin from UV-A and UV-B sun rays. She says that it is also good for those days when you want to wear the "No Make-up Make-up Look" as it has a slight tint to it.
The last step that Dr. Stephanie shared with us was for the dress up days when she wears make-up to work. She personally likes and uses the Exuviance Coverblend foundation which provides with an immaculate and natural coverage to the skin. At the same time, it is enhanced with polyhydroxy acids in the formula that prevent breakouts.
Night Skincare Routine
Given how busy of a schedule Dr. Stephanie Williams has, she never lets her day skincare routine take a back seat. She is very invested in taking care of her skin because she believes that's what makes all the difference.
The evening or night skincare routine is not that detailed as the morning one but does have steps included. She said that she is juggling between two routines for the nighttime for good dermal matrix stimulating benefits.
If she is wearing foundation or any kind of makeup, Dr. Stephanie likes to get rid of the same with the La Roche Posay's Micellar Make-up remover gel. She described this product saying that it makes the applied foundation "slide" off of the skin. This is a necessity for those ladies who suffer from extremely dry skin and don't want the makeup remover to strip off the remaining moisture. She further said that the micellar water she uses isn't enough, as per her opinion, in cleaning out the pores which is why she follows it up with a deep pore cleanser to ensure that she doesn't break out further.
For the deep pore cleansing, she uses the Clinical's Cleansing Complex and personally recommends it too. It is good for dry and sensitive skin and ensures cleansing without causing any kind of skin irritation.
Next, she has two products that she recommends for this particular step. She starts off with the Ketrel Tretinoin cream, making sure to not apply it around the eye region. This is a prescription based cream enriched with Vitamin A that helps boost the skin's collagen production. It also reduces the impacts of sun damage and keeps skin issues in control.
For the alternate night, Dr. Stephanie suggests using NeoStrata's Redness Neutraling 'serum' which is an anti-inflammatory lotion that keeps your skin in the best condition.
Dr. Stephanie likes to complete her final step of the night time routine with the Tebiskin's Reticap Eye which is perfect to keep your eye region in the best condition. It is also amazing to get rid of dullness and puffiness under the eyes because of the Vitamin A in it.
What Would She Recommend To You?
When asked about the monthly or weekly treatments for herself and her patients, Dr. Stephanie said that she recommends the regenerative treatment at EUDELO once a month. They include non-invasive treatments that ensure maximum impacts on the quality of your skin.
She also suggests and is a personal huge fan of the IHHT (intermittent hypoxia-hyperoxia treatment), which is a German-based treatment that helps regenerating the mitochondria in the cells to promote better anti-aging impacts on the skin.
In addition, Dr. Stephanie also suggests following the EUDELO Staircase Principle which includes five steps:
Lifestyle changes
Cosmeceutical changes
Dermatology grade facials
Regenerative procedures
Corrective procedures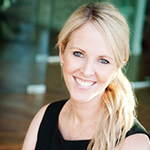 #2 Dr. Kate Kerr
Dr. Kate Kerr is an international acclaimed clinical facialist based out of London, UK with over two decades of experience in this field. She is known in the UK medical sciences scene, especially in the aesthetic market. She specializes in anti-aging treatments and has been associated with some acclaimed clientele from across the globe.
When we asked her about the dermatologist skincare routine that she personally follows on a daily basis, she gave us a brief rundown of everything she does from the morning till night. She clearly said that she doesn't believe in complex skincare regimes and sticks to what works best for her skin.
Even for her, we wanted to run down for the morning and the night routines under the dermatologist recommended skincare routine, which is what she shared with us.
Morning Skincare Routine
For the morning routine, Dr. Kate does follow through a 4-5 step routine that works best for her.
She likes to wake up and start the skincare routine with the cleansing to get rid of all the accumulated dirt and oils along the day. The Jan Marini Bioglycolic Cleanser is what she swears by as it works wonders for her skin, ensuring to not strip the moisture down to nothing.
Following the application of the cleanser and washing and drying of the face, Dr. Kate likes to use the Medicate Vitamin C Serum along with the NIOD Ethylated L-Ascorbic Acid which is rich in antioxidants that help improve the overall barrier function, revives the skin quality and helps get rid of the unwanted discoloration on the skin.
Just a small drop of the combination of these two serums make up for a perfect kick of rejuvenation for the skin after a long night. Make sure to patch test it on the next or the hands first though.
The third step that Dr. Kate personally indulges in includes the use and application of the NIOD -Hyaluronic acid or the ZO smart tone, based on the kind of skin that you have. It is an optional step that not everyone has to follow. She follows through with it every once in a while when she feels that are skin needs that extra push.
Our eyes can be a lot of puffy and very dead and dull in the mornings. The best eye cream for the morning skincare routine that Dr. Kate swears by is the Ilumni Eye cream. It is a whitening eye cream which is quite amazing to keep the area around the eyes moisturized and prevents the risks of aging, fine lines and wrinkles too.
The last step in the morning routine is to end all the misery of the dry, cracked and chapped lips. It is not just painful but can impact your skin health too. Dr. Kate personally uses the NIOD Lip Bio-Lipid Concentrate which has proven benefits in improving the lip texture, color and the softness that you might be lacking in the morning.
Night Skincare Routine
Much like her morning routine, even the night one doesn't follow through heavy bouts of products. She does believe in working with the products that work best, so she likes to keep in with the available ones around.
Unlike her morning routine, she likes to go that extra mile with the night routine and includes around 9 steps instead.
The very first step that Dr. Kate suggests is to indulge in makeup removal. Since residual makeup often ends up causing issues with the skin, she likes to double cleanse the face with any cleanser that she is using at the moment. She recommends the same for her patients too.
For personal reasons, the Jan Marini Bioglycolic Cleanser is a personal favourite for Dr. Kate which is one of the reasons why she has it as a part of her nighttime skincare routine. It is quite effective in getting rid of the remnants of the oils clogged in the pores and even get rid of the dirt lying around on the face.
Dr. Kate highly recommends the use of the ZO retinol for those who need correction of the dark marks and discoloration on the skin. It does the job great and even promotes collage production for better skin appearance.
Keeping your skin hydrated and moisturized is a necessity that you can't do without, so the La Roche Posay Toleriane Fluid or the NIOD Multi-Molecular Hyaluronic Acid Serum is what she swears by for her hydration needs.
Both the products have amazing hydrating formula with the best ingredients that ensure to not cause any kind of irritation in the skin.
For the eye cream that she applies before sleeping, Dr. Kate suggests Avene Physiolift Eye Cream which she has benefitted from personally. It keeps the area around the eyes rejuvenated and fresh to prevent the setting fine lines and wrinkles.
For the days when she is feeling that her skin needs extra cleansing, Dr. Kate likes to indulge in some exfoliation followed by a mask. The exfoliator she personally likes and recommends is the La Roche Posay Ultra Fine Scrub.
For the masque, she would suggest you opt for the ZO Sulphur masque.
What Would She Recommend to You?
Dr. Kate does have an innumerable number of patients rushing to her with skin conditions. Some of the important additions to the skincare routine recommended by dermatologists that she personally believes in include:
Hyalouronic Acid SerumMilky serums & Watery serums
Acid pads
Toners
Moisturiser
She suggests that you layer the products on the skin in the stages that they are supposed to go for a further healthier skin quality.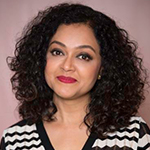 #3 Dr. Rashmi Shetty
If you are in India and want to get hold of the best dermatologists that the celebrities around the B-town and the South Indian stars swear by, its Dr. Rashmi Shetty. She is a certified celebrity dermatologist, author and a leading expert in the field of aesthetic medicine with over 20 years of experience.
When we reached out to her, we were elated to get a reply from her and she was kind enough to walk us through her entire's day's routine when we said that we were looking for dermatologist recommended skincare routine.
Her routine is everything that every person can follow through and not have to worry about the budget. It's easy, accessible and actually works. She believes building a habit of taking care of your skin if you actually want results and that is something, she says, was imbibed in her, by her mom.
Morning Skincare Routine
Dr. Rashmi has a very simple morning skincare routine which she swears by. If you have dry skin like she does, this might be a little miracle that you need. So, let's look into it, shall we?
The very first thing that she does after waking up is wash her face thoroughly with some water and face wash. She said to us that her mom was the one who suggested she do that because our skin accumulates a lot of dirt and oil overnight that needs to be washed away.
Dr. Rashmi swears by moisturizing because of her dry skin and also because she doesn't like to keep her skin bare after washing her face. She also indulges in some exercise in the meanwhile because she believes that helps with the skin health proactively.
The next step after her bath is when she again moisturizes her skin with a moisturizer and then follow it up with sunscreen and a little bit of color makeup, if required for the day.
Dr. Rashmi also swears by her own supplement line and takes the RA Bright, RA Hydrate and RA Defence in the morning to further boost her skin health.
Night Skincare Routine
For the night, she has a very similar routine with a few changes in place.
One she is back home, the first thing she does before anything is to clean and wash her face thoroughly with a gentle face wash. With that done, she again heavily moisturizes her skin with a night cream and apply it heavily on the face, neck, hands to ensure they are not dry.
She follows this up with the supplements RA Hydrate and RA Anagen which is essentially for the hair and is an amino acid complex which helps with the skin cell regeneration for a healthier skin and hair.
Lastly, before she is off to bed, if she feels like her skin is dry and needs more hydration, she'll reapply her cream on the areas she is feeling the driest and let it do its magic overnight.
What Would She Recommend To You?
Dr. Rashmi believes that you are only going to see results with your skin health when you make a habit out of it. In addition, she suggests tending to your needs depending on your skin type. If you have dry skin, use creams and moisturizers that work. It is all about keeping your pores clean, your skin healthy and your lifestyle in check.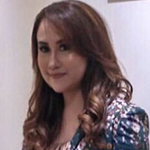 #4 Dr. Ruri Pamela
Dr. Ruri Pamela is an experience and renowned dermatologist/ dermatosurgeon based out of Jakarta, Indonesia. She has been in this field since several years and loves to share her passion with her patients to provide them with noticeable results that they can experience within a short span of time.
We reached out to her for the requirements under the dermatologist recommended skincare routine and she was kind enough to share her skincare routine with us. She said that the routine that she shared with us is the same kind that she recommends her patients too, tailored according to the patient's skin type.
If you have oily and sensitive skin, the products and the routine that we will share might work for you as well.
Morning Skincare Routine
Dr. Ruri has a four step morning skincare routine that she believes is good enough to get her by. It is a very simple routine without any complicated products and steps, so you can check out for yourself as well.
The very first step if the routine is to cleanse the skin with a facial cleanser containing alpha hydroxyl acids in them that help prevents an unnecessary bout of acne and breakouts that many women often suffer through on a day to day basis.
The second step is where she uses a serum that contains a mix of hyaluronic acid along with arbutin. It is amazing in helping the skin feel rejuvenated and fresh first thing in the morning.
The third step of the morning skincare regime that Dr. Rumi follows and suggests includes the application of an eye serum containing peptide in it. This keeps the dark circles and the puffiness around the eyes in control.
Last step before she steps out of her house is to apply a good quality mineral sunscreen loaded with SPF 5- PA+++ for the maximum sun protection and to keep her skin in the best condition.
Night Skincare Routine
Much like her morning skincare routine, Dr. Rumi does have a nighttime routine as well. There are five steps and is quite simple and good for your skin.
Once she is back home, she likes to use good micellar water to get rid of any makeup that she has on. It also acts as a good first base of cleansing for the skin.
She likes to repeat the cleansing with a cleanser enriched with AHA much like how she does in the morning. It gets rid of the remaining dirt and pollutants on the face.
The third step is the application of the eye serum containing peptide which she then follows up with the serum containing a mixture of hyaluronic acid and arbutin.
The last step is the application of a night cream enriched with retinol to let the skin rejuvenate overnight.
Dr. Debra Jaliman is a NYC certified and world renowned dermatologist with decades of experience in the field. She has her private practice on Fifth Avenue, Manhattan. She has also been part of the faculty at the Mount Sinai School of Medicine for over 25 years now.
She was one of the very first dermatologists for using botox in her practice. She also has doctors visiting her office to learn the newest injection techniques. When we reached out to her, we didn't expect she would respond as quickly as she did owing to her busy schedule.
Dr. Jaliman was kind enough to share her skin care routine with us which we will share with you. She believes in keeping it simple.
Morning Skincare Routine
When we asked Dr. Jaliman about her morning skin care routine, she had a very descriptive yet very to the point answer with all the necessary products that she uses when she wakes up.
Let us list the steps, shall we?
After waking up, Dr. Jaliman likes to deep cleanse her skin using the Sea Radiance Gentle Cleanser to get rid of all the dead and dry skin cells that have accumulated throughout the night. She personally has a super sensitive skin and she suggests using this cleanser as it is quite gentle on the skin and doesn't cause any kind of irritation.
The cleanser has contains ceramides, glycerin and hyaluronic acid which boosts the skin's hydration. She also has some redness on the skin. The cleanser she uses is formulated with arnica that helps minimize the redness effectively.
The second step is when she likes to take care of the eye region, especially focusing on the under eye area which has the tenacity to look puffy and darker after sleeping. She recommends using the Sea Radiance Rapid Eye Lift which has proven benefits for keeping the fine lines in control.
Last step in the morning routine that she swears by is the application of sunscreen. She likes to use the Elta MD UV Physical Broad-Spectrum SPF 41 before stepping out of the house.
Night Skincare Routine
With the morning routine done, Dr. Jaliman also has a very basic night time skin care routine.
Dr. Jaliman swears by the technique of exfoliation, stating that it can do wonders for your skin. Not only does it help in cleaning the pores and getting rid of the oil and dirt from the pores, it also helps in washing away the dead and dry skin cells from the skin as well.
She swears by Luna 2 as a good exfoliator.
Once she is done getting all the day's dirt out of her skin, she likes to again use the Sea Radiance Gentle Cleanser for the final cleanse before her back hits the bed. On occasions, she also uses micellar water when she does have makeup on and it needs to be wiped off completely. She uses the Bioderma Sensibio for that.
The next step is serum wherein she uses the Super Serum Plus which is enriched with green tea, resveratrol and hyaluronic acid. It helps your skin regenerate overnight and have a bright glow the next morning.
She finishes the routine off by applying EOS lip balm or Aquaphor on the lips to keep them moist. Lastly, she sleeps with a humidifier switched on in her room to keep her skin hydrated through the night.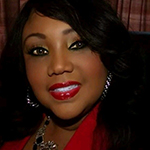 #6 Dr. Melanye Maclin
Dr. Melanye Maclin is yet another well known dermatologist who believes that your internal healthy is what projects on your skin. According to her, it is necessary that you not just focus on the topical application of products but also ensure to be conscious of the things that you are putting into your body.
When we asked her about the kind of skincare routine (topical) that she has, she replied saying that it's pretty basic. She doesn't use multiple products and likes to keep it very minimal and basic.
Skincare Routine
Dr. Melanye doesn't have a very descriptive skincare routine but she does have a regular string of things that she does on a daily basis for her skin. The very first suggestion that she gives is to maintain proper hydration. Since the body is made up of over 60% in water, she likes to drink half of her body weight in water to keep her cells hydrated through and through. If she is feeling bored, she adds in some lemon or some other juice to add some flavour.
In addition, she also likes to take the Bella Nutri supplement that helps in keeping the skin pores in the best condition. They prevent clogging, keeps the pores clean and healthier.
When it comes round to her topical skincare routine, Dr. Melanye has very sensitive skin, so she doesn't experiment round with products. If something works for her, she likes to stick to it.
Both for the morning and night skincare routine, she likes to avoid splashing water directly on the face for cleaning it as it dries her skin out. Instead of that, she uses the unscented baby wipes to clean and wipe her face in the morning and at night after coming back home from work. She believes that the wipes work amazingly for her skin to get rid of the dead skin cells.
Following her cleansing of the face, Dr. Melanye follows this up with an oil-free moisturizer that contains SPF 15 to ensure the maximum sun protection as well. Before stepping out of the house in the morning, she likes to pat on some oil free face powder in her skin tone to block in the pores and prevent the pollutants and dirt from entering the pores.
Once she comes back home at night, she again makes use of the baby wipes to clear off the powder and the remnants of the dirt and pollution on her face accumulated throughout the day.
A little note to end:
Having direct expert opinions from renowned dermatologists from across the world was what we wanted to bring forth to our readers. If you have been looking for an effective dermatologist recommended skincare routine, we hope this comes in handy for you.