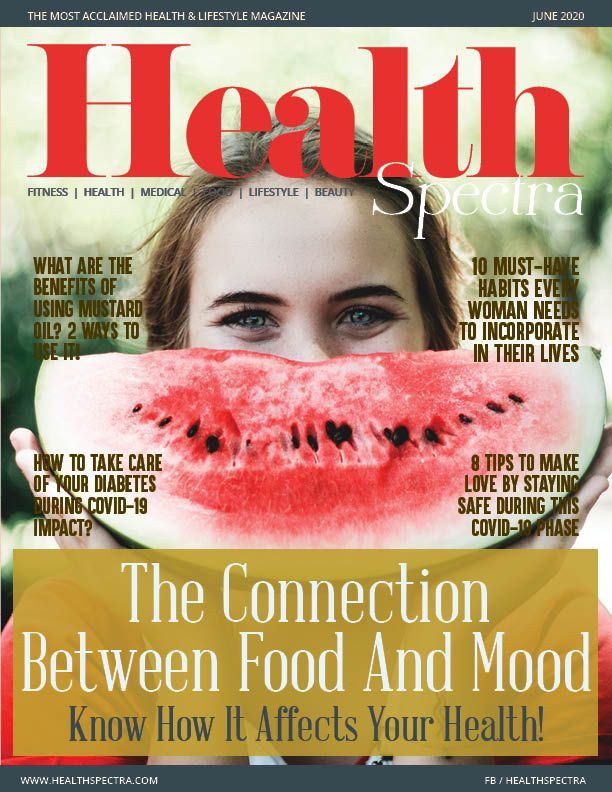 Inside magazine:
For June, our health spectra magazine would take you through insightful information. Every category will either help you improve your diet or educate you about important health facts. Are you ready to flip through each page and get the necessary health information?
The cover story begins with an interesting concept about how there is an innate connection between food and mood that you must have given a thought to at some point. Aside, there are useful tips on how a picky eater can work on his/her eating pattern.
When you flip through more, you will get acquainted with a few myths and facts around fitness. Many of us out there are fond of our skin and if you want to know secrets to keep that skin glowing, there is an article on Korean tips for good skin.
Start reading and learn a new point from every health category that we have to keep our readers engaged.