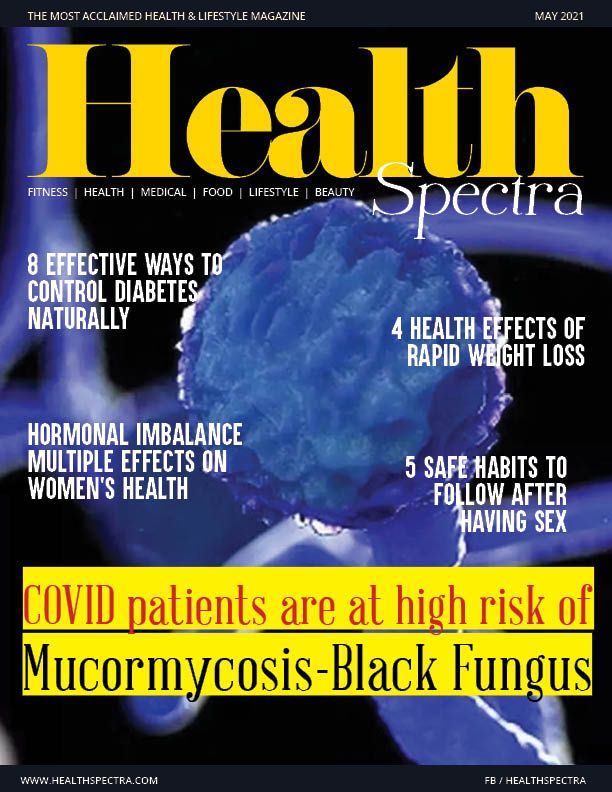 Inside magazine:
Are you waiting to obtain the right information about outraging black fungus disease? So, we brought you the crucial piece of awareness on the infection through the cover story. Another COVID related global health concern is pneumonia that is put under one of the magazine categories.
We urge you to learn the preventive tips of eye infection from our writeup. You must also understand hormonal imbalance and its effects on women's health being a woman or the one who takes care of the women in your life. And remember to take a quick notice of the fitness, nutrition which adds to your quality and healthy living.
Losing weight rapidly is never a healthy step! Know why reading the weight loss section. Something that comes along with weight loss is diet so the meal recipes. Then try out the healthy recipe with salmon and asparagus. You have other casual yet important details on beauty, love & sex, diabetes. Of course, the entire month's magazine edition is informative. Hope it is going to be a knowledge read for all our readers.