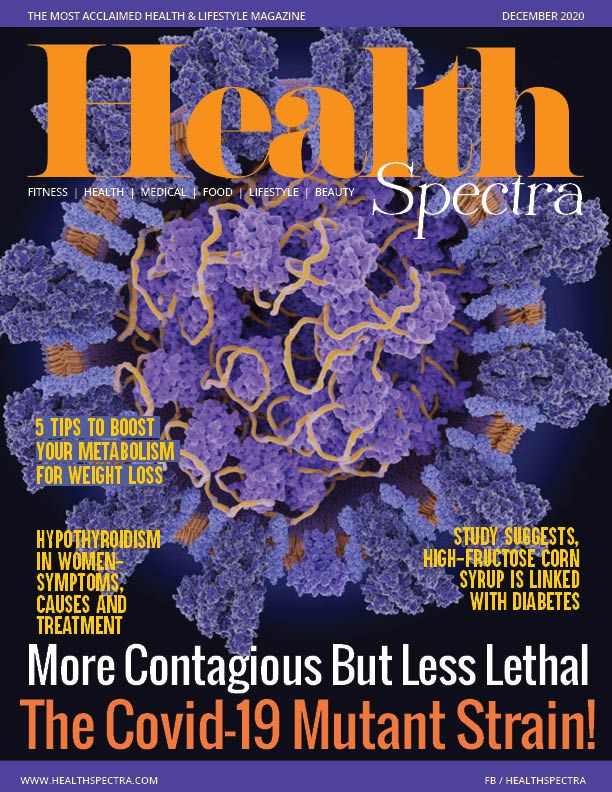 Inside magazine:
We came up with the December month edition of our Healthspectra Magazine.The edition is ready to flip through the pages with health-oriented updates. You can gain the right knowledge about COVID -19 mutant strain from the cover story portion. Further, we spilled the beans on benefits of drinking sugar water. A piece of elaborated information about agoraphobia, a disease of anxiety disorder is covered for your information.
Next comes about the brief detail that you can go through about hyper pigmentation. We would like our readers to be well conscious about health and well being. So, just turn over the pages and look for the crucial tips like benefits of good posture and ways to boosts metabolism.
You have the other dedicated category on Women's health where you will find about the details of hypothyroidism. Men's health of this edition covered the effect of electronic device on sperm quality.You must take time to look into other few topics that focus on health like benefits of ayurvedic herbs and the study on diabetes.
All these health updates are to make it a valuable reading for you. We hope a simple read of our journal can bring a progressive change in your health, well-being and lifestyle.