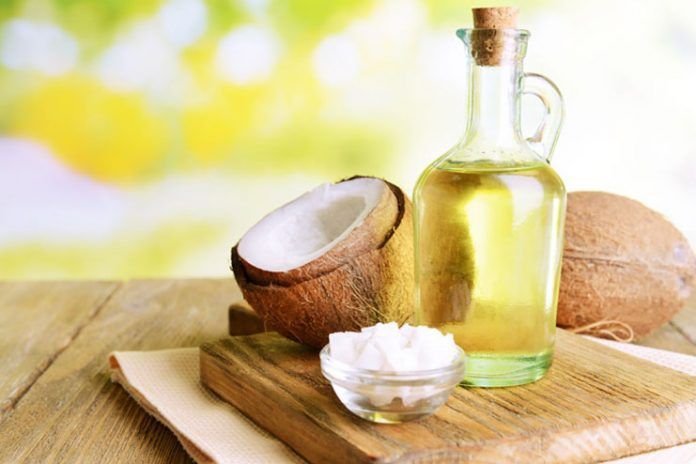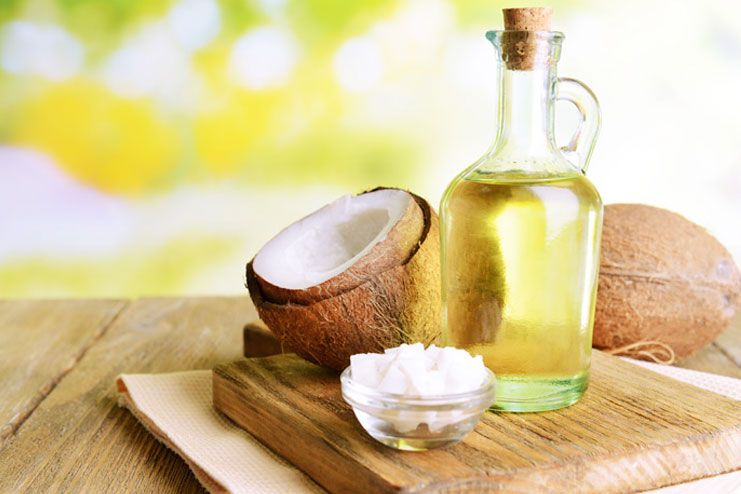 Facial skin is one of the most exposed parts of your body. Apart from that, it is important to keep your facial skin healthy not just because it enhances your beauty but it also helps keeping yourself away from aging and its effects, according to the experts. Although coconut oil carries various important health benefits, the importance of coconut oil for wrinkles were not known to the world.
The important therapeutical health benefits of coconut oil makes it an amazing remedy to retain moisturization in the skin. Apart from retaining moisturization, coconut oil also helps in cleansing all the impurities and helps in healing blemishes as well as dark spots from your face.
We have discussed all the important aspects related to the benefits of coconut oil for wrinkles. Coconut oil is a great natural remedy and hardly carries any side effects. Read on for getting all the important details about coconut oil therapy for wrinkles as well as face. You can easily get rid of wrinkles with coconut oil after following these techniques.
How Effective is Coconut oil for Wrinkles?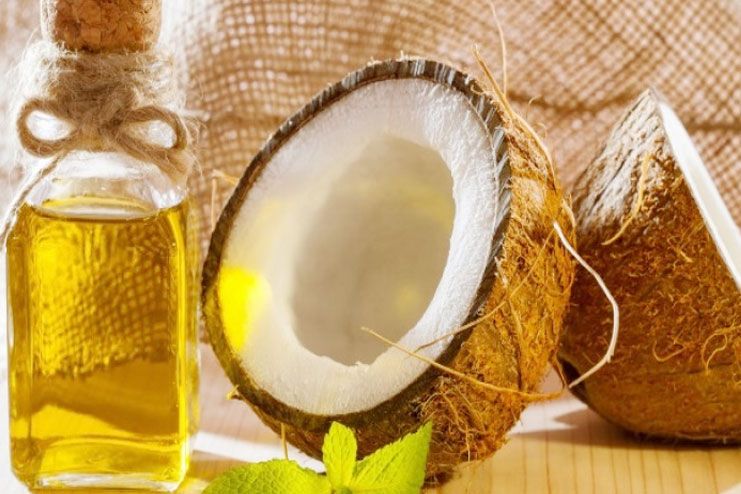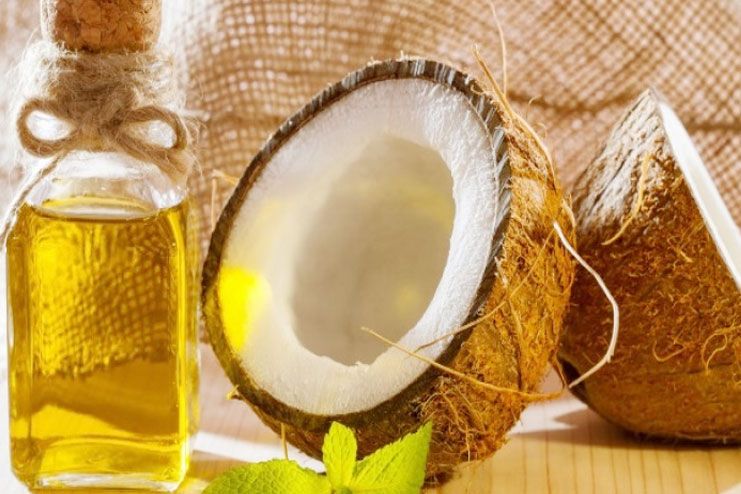 You might be wondering about about the question of why coconut oil to reduce wrinkles?
Coconut oil contains important vitamins, nutrients as well as the skin-friendly products which are helpful in strengthening the skin. However, you should always opt for organic, unrefined virgin oil.
Coconut oil also rich in important antioxidant, antibacterial, antifungal as well as anti-inflammatory properties.
In a scientific study, it has also been proved that coconut oil contains important fatty acids which in turn contains various important antimicrobial effect.
It also contains lauric acid which helps in eliminating harmful bacterial as well as fungal infection forms on the skin.
Experts say that coconut oil also contains products which makes your skin soft and hydrated which is also important in maintaining good skin health.
Coconut oil helps in providing soothing to less-moisturized itchy as well as dry skin and the presence of mineral oil is a great remedy for moisturizer.
Does Coconut Oil really help to get rid of Wrinkles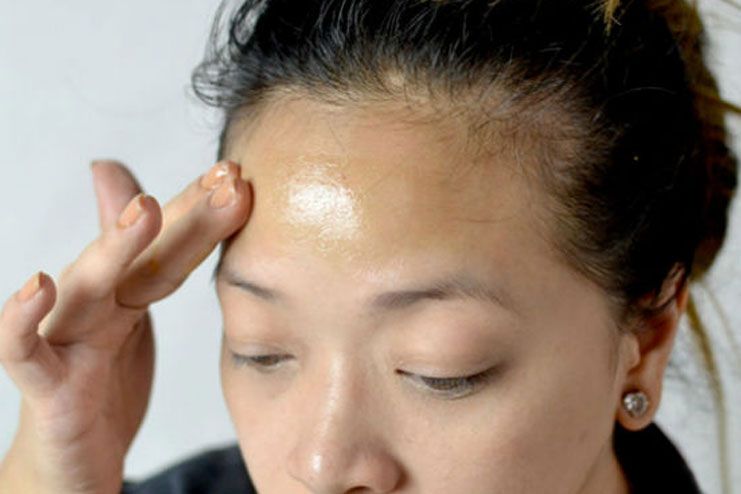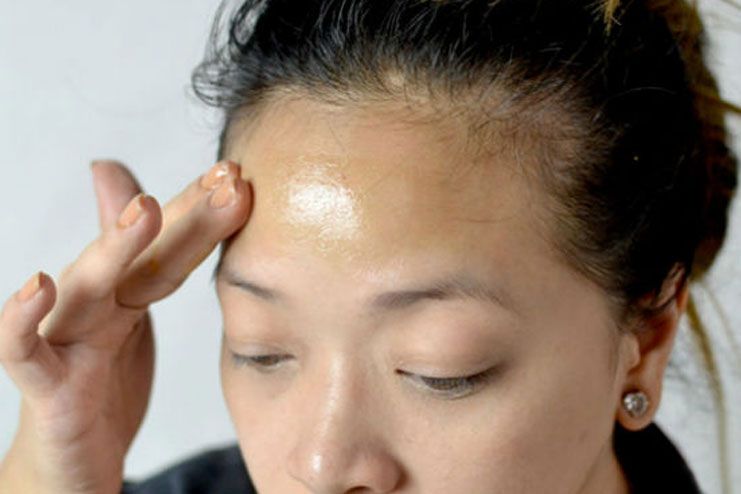 Although coconut oil is one of best natural remedies available for removing wrinkles from your face, it will not be making you look 10-20 years younger in just 1-2 attempts. It needs a lot of patience as well as consistency. Use the oil regularly at least once everyday to get most of the benefits.
As mentioned earlier, the main ingredient in coconut oil which makes it strong for skin treatment is antioxidant. These antioxidants helps in killing free radicals which causes damage to your skin. Coconut oil for wrinkle becomes even more useful due to antifungal, antibacterial qualities of the oil. Hence, it has been used in beauty treatments widely.
Due to the anti-aging effect of coconut oil you will not only look younger but it also helps in making your skin clearer and removing all the harmful impurities. It reduces fine lining and makes your skin healthy, according to the experts. You can even reduce wrinkles appearance with coconut oil.
To get most of the benefits, you should use best quality coconut oil which provides better moisturization, according to the experts. Leaving the coconut oil applied on your face overnight provides better wrinkle treatment as well as fine lining removal.
Area under your eyes is always more sensitive to aging and coconut oil plays an important role in removing this aging, if applied. Experts recommend to rub coconut oil in your face as well as on affected area for better benefits.
How to Use Coconut Oil for Wrinkles?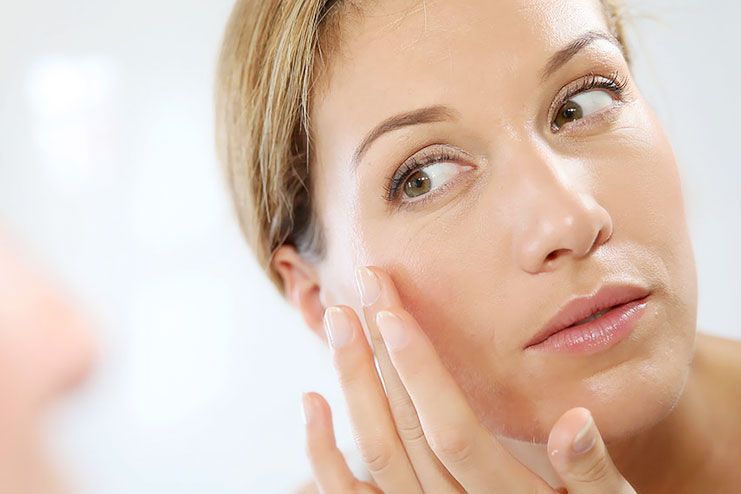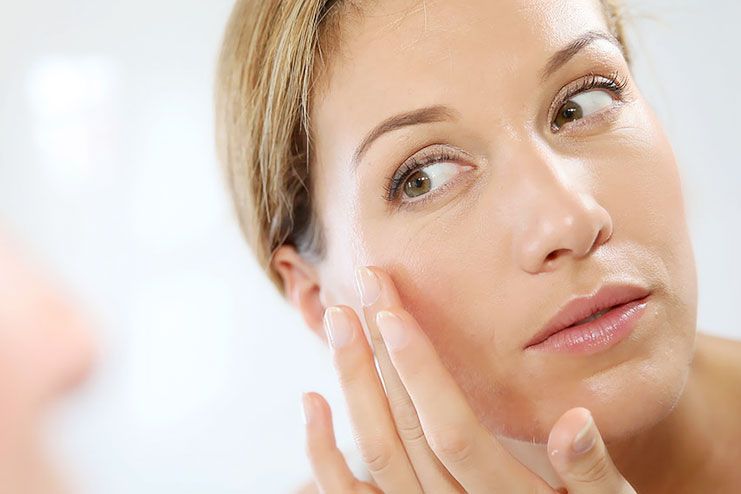 There are various methods to use coconut oil to remove wrinkles We have listed and discussed some of the important methods in this part of the article.
1. Coconut Oil
You can use coconut oil alone to remove wrinkles from your face.
Apply coconut oil on your face wrinkled face until it gets well absorbed by the body.
Leave it applied overnight.
Apply the oil regularly.
You can also consume around 3 tablespoons of organic coconut oil regularly to get important skin-friendly benefits.
2. Egg White and Milk with Coconut Oil
While egg whites tightens your skin to prevent sagging as well as wrinkles, milk helps in hydrating your skin.
Add a tablespoon of organic coconut oil, 1 tablespoon of egg white as well as milk and whisk the mixture well.
Use your fingertips to massage it on your skin.
After leaving it applied for 30 minutes, rinse it with the help of lukewarm water.
It is recommended to use this method for at least 3 times a week.
To remove sagging skin around your mouth, you can also mix coconut oil in egg white.
3. Olive oil, Shea Butter and Coconut oil
Shea butter is always recommended by the experts to restore elasticity in skin while olive oil helps in providing better moisturization as well as nourishment.
In a pan take 1 tablespoon of shea butter, 1 tablespoon of coconut oil and 1 tablespoon of extra virgin olive oil. You can even add almond oil into it.
Let it cook on low flame.
Let it cool now and with the help of your fingers massage it so that the skin absorbs it.
After leaving it for 20-30 minutes or overnight, wash it with lukewarm water and dry it out with the help of towel.
Repeat the method at least twice a day in mornings or at the end of the day.
4. Oatmeal, Yogurt and Coconut oil
While yogurt kills all the bacteria that causes pore clogging and blemishes, oatmeal helps in removing dead skin cells as well as other harmful toxins.
Blend ½ tablespoon of organic coconut oil with ½ tablespoon of unsweetened oatmeal, 2 tablespoon of plain greek yogurt as well as 2 tablespoon of honey.
Apply it using your fingers.
Leave it for 10-15 minutes or until it gets dry.
Rinse the mixture out with the help of lukewarm water.
Repeat the process once every week.
5. Coconut oil, Cucumber and Aloe Vera
Cucumber, as well as aloe vera, provides important nutrients which in turn helpful in providing moisture as well as elasticity.
Blend ½ cup of organic coconut oil, organic gel of aloe vera and a full peeled cucumber.
Ensure that it gets completely smooth.
Now take it on fingertips and massage it on your skin till it fully absorbed.
Store the remaining lotion into the refrigerator and use it at least twice everyday.
Tips and More Precautions for Wrinkles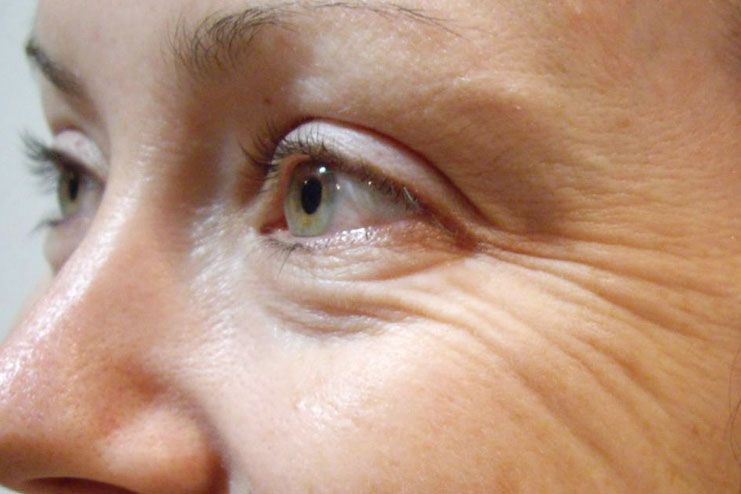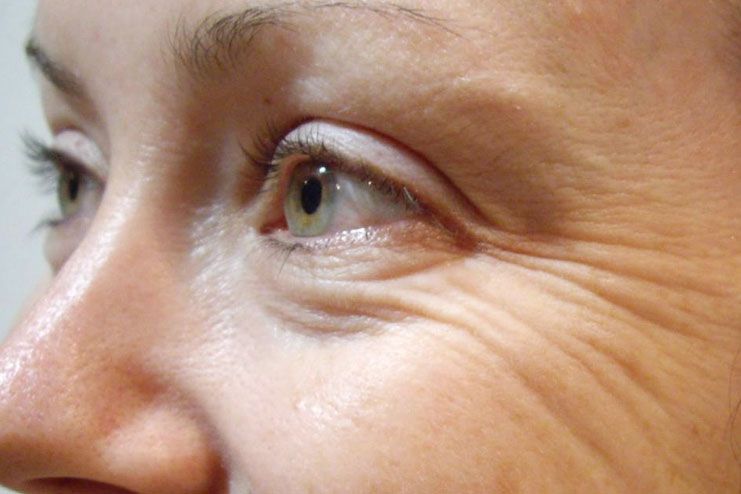 Following these tips as well as few precautions while using coconut oil for wrinkles provides even more health benfits.
Coconut oil has been found high in significant amount of saturated fats. Therefore it is important to use it quite carefully.
Patients suffering with hypertension as well as high blood pressure should not use coconut oil, according to the experts.
It is recommended to use coconut oil with at least 40 percent amount of lauric acid.
Using coconut oil soaps as well as skin products in stores or online can also be highly beneficial.
You can also use coconut oil in cooking and it is recommended to use it on salad dressings.