"Hey, thank you for the coffee, I feel so much better." How would you feel if you received this statement from your co-worker? You'd feel blessed and happy. Isn't it? Goes the same with saying "Thank You" to someone who taught you a new concept at work. On that note, showing gratitude at work makes you feel good about yourself. Interested to find kind ways to show gratitude at work?
We are here to give you those best methods to cultivate gratitude at work!
It is believed, gratitude can bring happiness and this in turn builds positivity and helps build personal relationships at work. As per a survey conducted by MDPI, gratitude improves performance and job satisfaction.
In this article, let's learn the benefits of gratitude at work and ideas of how to show gratitude at work.
What Is Gratitude?
Gratitude is a pleasant etiquette and it reveals volumes about how grateful and appreciative you are towards what you receive. When you apply the same gratitude at work, it feels wonderful.
There was a survey conducted wherein nine employees from Italian public administration finished a gratitude diary for 10 days.
Later, 96 Italian public administration employees completed a that had questions pertaining to job satisfaction, job performance, and three dimensions of gratitude: dispositional, collective, and relational.
The results stated that the 3 types of gratitude reveals job performance and job satisfaction.
Top 11 Best Ways To Cultivate Gratitude At Work
Gratitude can change the way you think and make you a better person. Here are 10 ways to express gratitude at work!
1. Express It – Don't Let It Stay in Your Heart!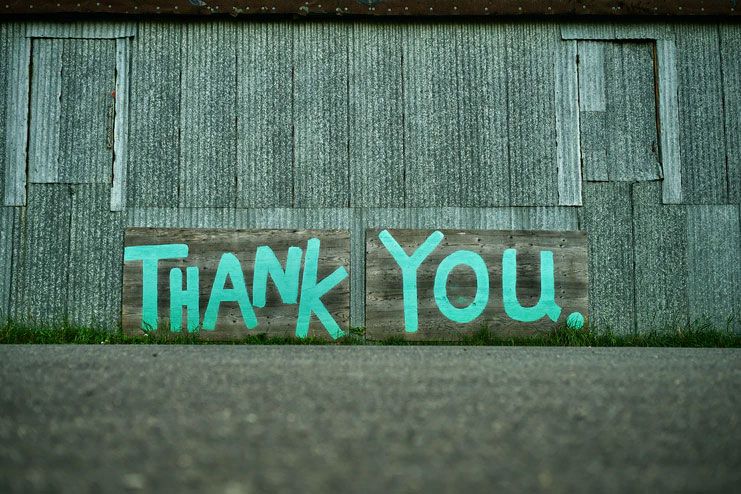 What's the harm in truly saying what you feel?
There are different simple ways of expressing gratitude at work and this is the easiest idea of all.
Tell you co-workers how they make you feel with their sweet gestures. Say thank you openly, it is meant to be revealed not concealed.
When you say it, you spread happiness and only when you are at peace from the inside, tackling with stress becomes easy and even you co-workers get a form of new motivation while working.
2. Celebrate Thanksgiving At Work Every Year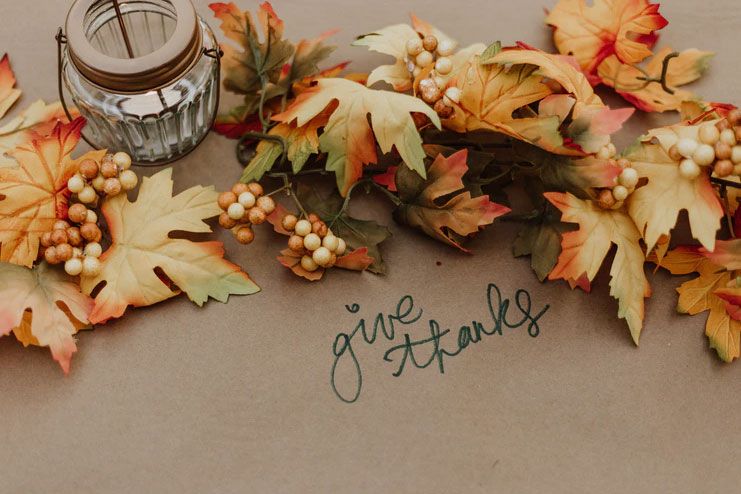 Celebrating thanksgiving is one of the best methods to cultivate gratitude at work.
On that one special thanksgiving day, greet you co-workers with a smile and say thank you to them in person.
If you want to be more proactively involved on thanksgiving day. You can do the following things to show gratitude at work
(i) Plan for a fun activity.
(ii) Treat your teammates with a glass of juice or some brownies.
(iii) Write special thank you note to all your teammates.
(iv) Celebrate thanksgiving when your team achieved their targets or did the best they could in cracking a deal.
Don't you think this is one of the best way to show gratitude at work?
3. Reciprocate Gratitude – Help Them Back!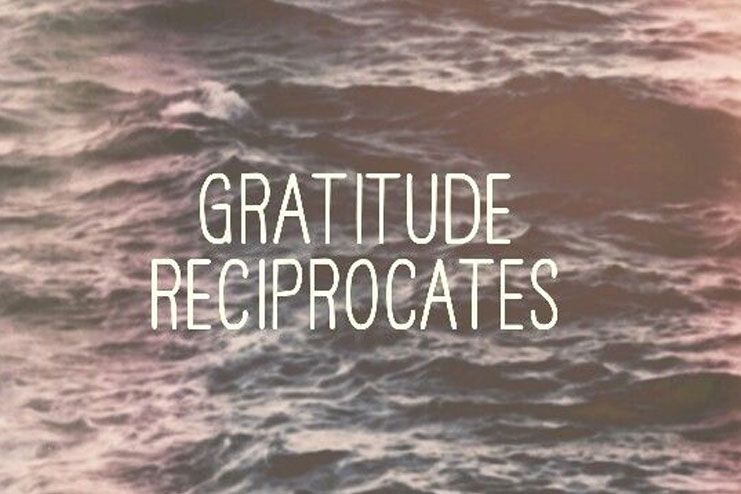 Generally, how do you show gratitude at work? Do you express it?Do you give something to your teammate or reciprocate it?
One of the most powerful ways to show gratitude at work is by helping that person back. While you must be aware of this saying "Actions speak louder than words", if you are happy that someone at work helped you, do something for him/her.
It is for you to identify what best you can do to be with that person.
4. Show Gratitude, Avoid Expecting It Back!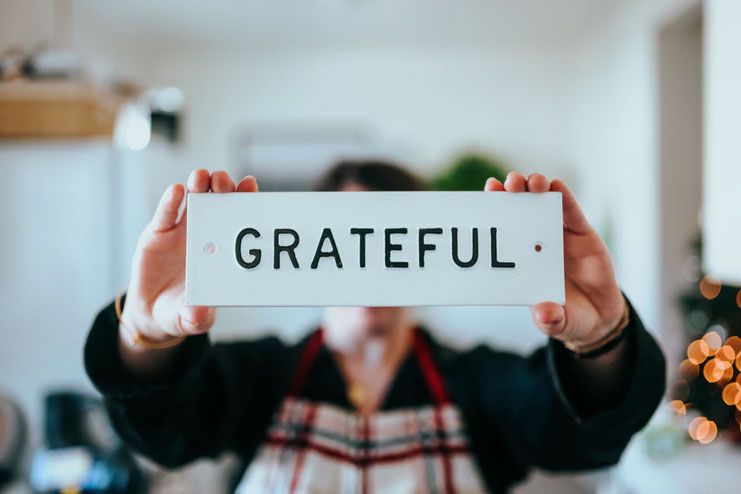 Think of this logic, we always don't give or help to get back in return. Sometimes, you are grateful for how the person treated you, but at the same time it is important to tell yourself that you cannot expect the opposite person to be grateful to you in return.
If it is professional where you've slogged all day to get something done, it makes sense to expect. However, if your co-worker gave you company and you were grateful to that person, that's great. But bear in mind not to expect back what you gave.
Unfulfilled expectations lead to disappointments and then you might lose your goodness or being grateful. You do your best and ignore the rest.
Read: 12 Positive Self Talk Practices – Know The Details And The Ways
5. Smile And Be Kind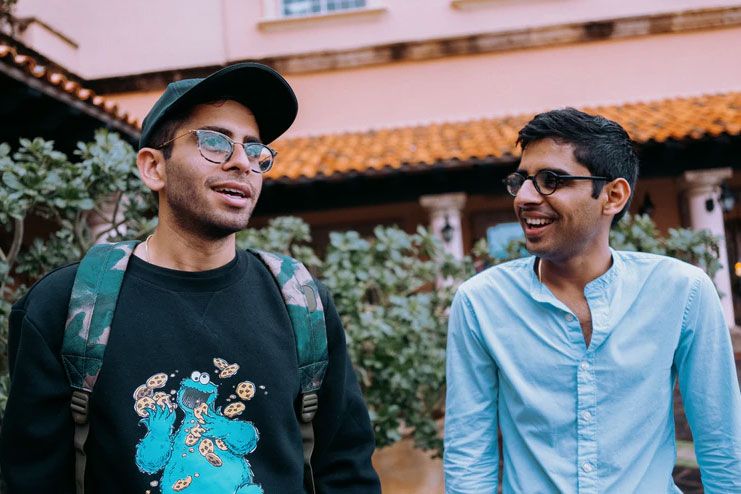 For some of us, it is not easy to express gratitude in the form of gifts or even expressing it much for that matter.
If you feel grateful to someone for going out of their way and doing something for you, simply smile at them and remain kind. This is an indirect idea of showing gratitude at work.
Read: Smiling Can Actually Make You Happier, New Study Suggests
6. Spend Time With Each Other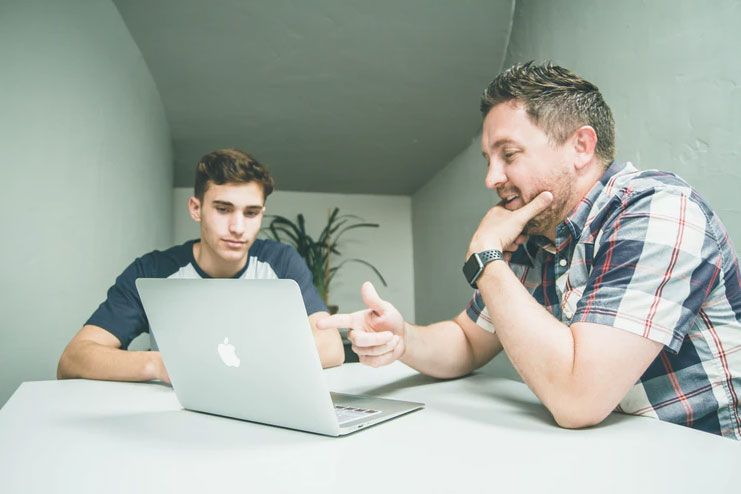 The people you work around are like an extended family, they cannot be a replacement to your family but they are definitely around your for more than 6 hours every single day.
That being said, the best way to show gratitude at work is by giving each other undivided attention and freedom to express thoughts.
Sometimes, more than a thank you, not interrupting and allowing your co-worker speak or vent out is a gesture that you care and have some sort of gratitude for them deep down.
It is in the most simplest gestures of gratitude that everlasting relationships build, agree?
7. Recognize And Reward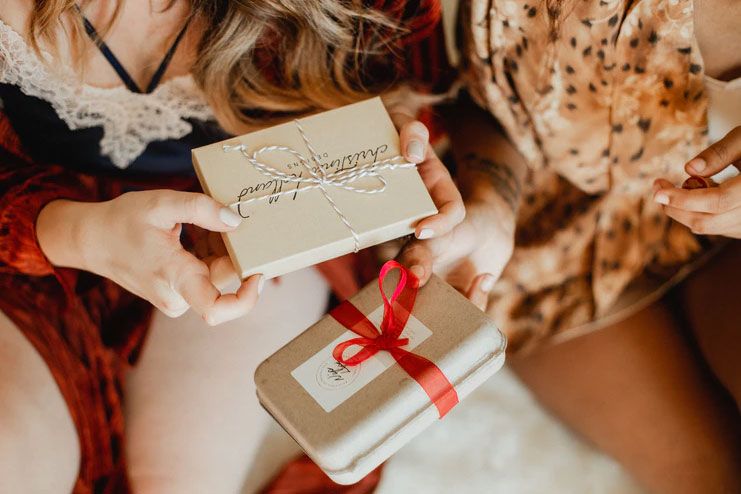 If your employee performed well and left your clients delighted, he/she deserves a token of appreciation.
In times like these, a good boss should show gratitude. When an employee worked hard and exceeded expectations, he/she should be rewarded with a bonus amount or gift.
It goes without saying that an employee will want to see the boss being grateful to him/her in such an instance.
When a boss promptly recognizes efforts, the employees are happier and they would make double efforts to give their best at work.
8. Be Grateful For The Smallest Of Things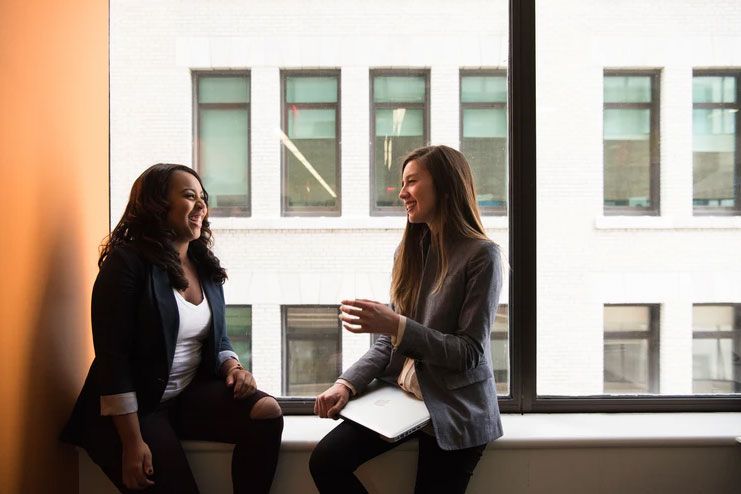 Expressing gratitude takes a minute or two. Even if it is not the biggest of a reason, still be thankful for even the smallest of things.
Here are some of the small ways to show gratitude at work!
(i) Say "thank you" to the one who holds the door or waits for you to enter the elevator.
(ii) Say "thank you" to someone who makes way for you.
(iii) Thank the person who compliments you.
(iv) Be grateful to the housekeeping department, it is because of their efforts that the office feels and looks clean.
(v) Never forget to thank someone who guides you on improving at work.
(vi) Show gratitude to people who spend a few minutes to check on you everyday.
(vii) Thank someone who made you smile while you were stressed.
9. Co-operate And Offer Work Flexibility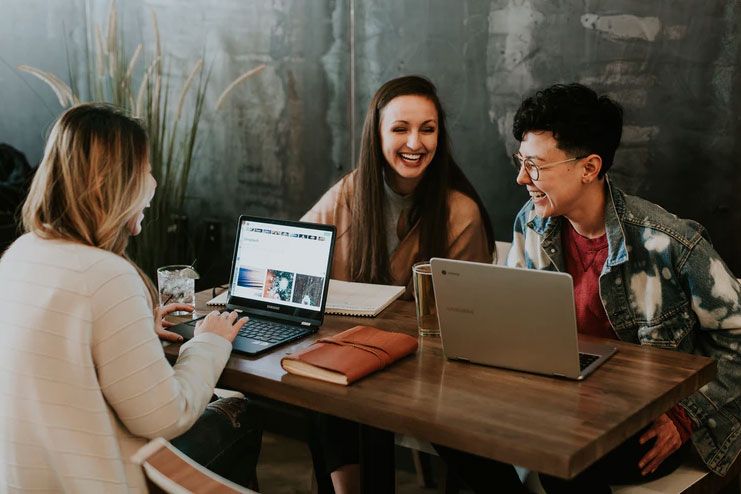 At work, all of us have that one person we are grateful to because he/she would have either helped us grow or been there in times we were demotivated. I bet you agree on that.
So, if you were looking for a more realistic idea to express gratitude at work, why not do the following things?
Here's what you can do
(i) Share your knowledge on a useful skill
(ii) Swap your shift
(iii) Let your co-worker take the comp-off
(iv) Proactively share work burden
Read: 15 Ways To Get Rid Of Stress At Work – Don't Let The Work
10. Sponsor A Meal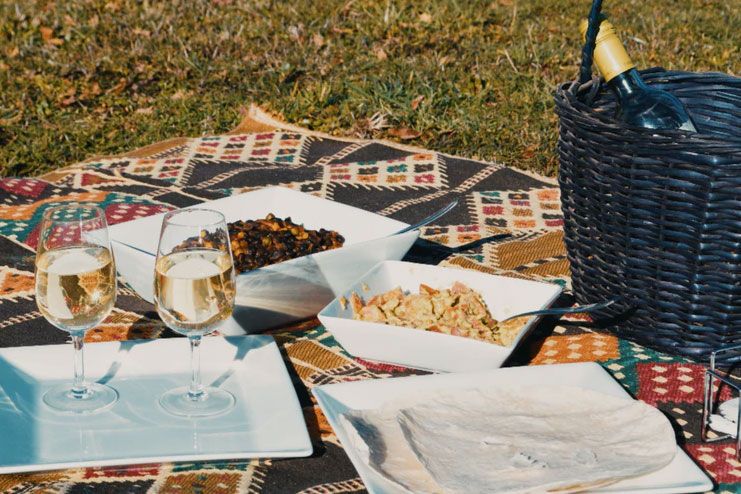 You can show gratitude at work by sponsoring a meal for that particular person you want to say thanks to or that large group who has supported and mentored you throughout.
Those foodies who you want to sponsor a meal for might be on cloud nine. Now, this is something that would make you super happy, isn't it?
Make it more interesting by sending them a surprise invite to the cafeteria. This would be great fun.
11. Admire And Tell People About Their Strengths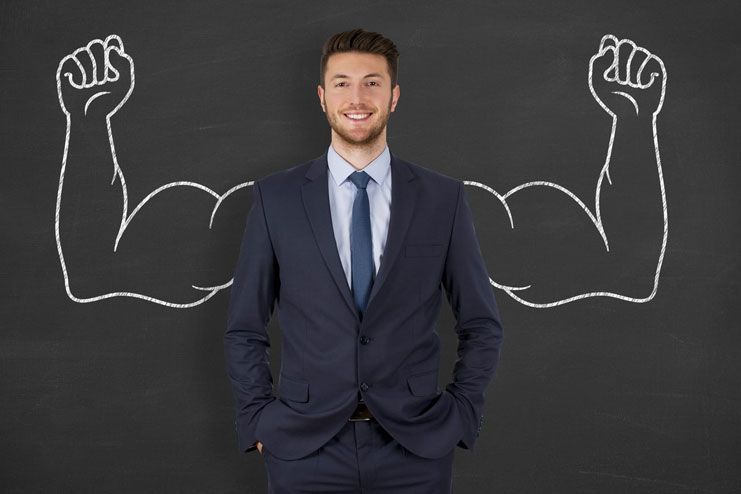 One positive appreciation can nail it for the entire day. Do you agree?
If your boss comes and says, "Your presentation was impressive" How much it would boost you? Or think of having a co-worker tell you that your time management skills are on point. Won't that boost you up?
Admiring your co-workers and highlighting their strengths is a way of showing gratitude at work. It might not be a direct way of showing gratitude, but you can show how thankful you are by making them feel positive and know their strengths.
Be as real as you can, don't fake appreciate the person just because you are grateful. Mention relevant qualities or skills that make them stand apart.
How Does Gratitude Change You As A Person?
Adding a positive quality to your life is sure to change you for the good and improve the way you treat a person.
When you start being grateful, you look at life more optimistically and are a happier person(R). You tend to acknowledge even the smallest things and learn how to value your personal and professional relationships even better.
One study found that gratitude can do good to your mental health. People who count their blessings are less unhappy.
Further, they even tried to find out if gratitude can help people suffering with existing mental struggles or not.
The study concluded that the one's who wrote gratitude letters to each other started to feel mentally better.
Being thankful helps a person get over toxic emotions. Even if you aren't vocal about your gratitude and you simply feel it within your heart, it still helps. Apart from this, being grateful(R) helps the brain process information quick and the reward neurotransmitter gets affected from feelings of gratitude.
Benefits Of Gratitude At Work
1. Increases Dedication At Work
It has been studied (R) that the bosses who say thank you to their employees, see their employees work with more dedication.
2. Makes One Feel Acknowledged
The least one can expect is to feel acknowledged for the work done. Having said, when you show gratitude at work or someone is grateful to you for accomplishing a task, you feel understood and recognized.
3. Builds Positive Relationships
Expressing gratitude at workplace strengthens professional relationships and binds people together. A "thank you" email or personally saying "thanks" is one of the basic gestures of valuing people and being grateful to them.
4. Improves Company Culture
There are a lot of times when employees prefer staying back in a company because they are happy with how their work is acknowledged and the way they are treated and greeted.
5. Retains Employees
Based on surveys and studies, bosses who show gratitude towards their employees end up having them work with them on a long-term basis and the employee engagement is incredible.
As per gallup(R), employees show a better level of engagement when their strengths are focused upon when compared to employees whose weaknesses are highlighted.
6. Increases Employees Rate Of Success
Won't you feel safe and happy if your boss is grateful to you for doing an overtime when the business requires it? Wouldn't this in turn motivate you to work better and contribute to your success?
According to a study conducted by the University of Pennsylvania (UP), it was observed that around 50% employees are more successful if their leaders are grateful.
7. It Is Good For The Organization
Expressing gratitude at works spreads happiness, boosts self-esteem, and helps individuals feel totally relaxed that they stand together as a team and deal with any obstacle that comes their way. In a way, this even makes the organization successful.
Conclusion
Hope you could relate with these kind ways to show gratitude at work.
Metaphorically, the art of expressing gratitude is inexpensive yet powerful. It is interesting to make the most from the benefits of gratitude at work.
You transform as a person, perform well at work, feel satisfied about being in a happy work environment, and without being told, you feel like stepping out of your way to do your best for the company.
Expressing gratitude at work does good to the boss, employees, and spreads ultimate positivity.