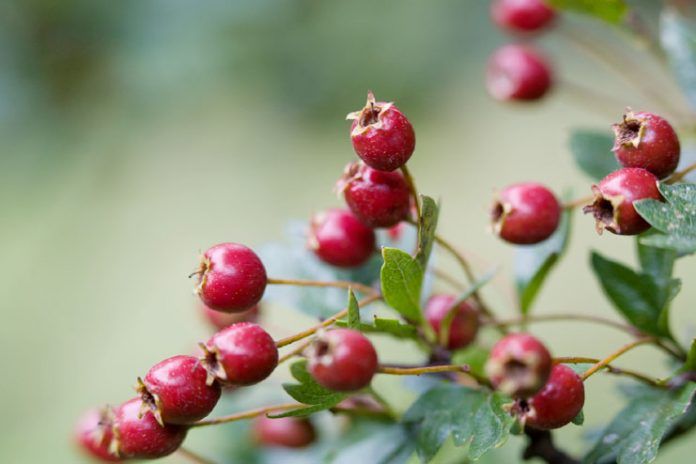 Hawthorn is a food product, which is highly useful in providing various heart benefits. The berries of hawthorn has been used since a long time as an amazing natural remedy to treat various heart diseases. Some of the major heart problems which can be cured with the help of hawthorn is high blood pressure, irregularity in a heartbeat as well as hardening of the arteries.
The most important things which make hawthorn berries medically helpful for the body is the presence of flavonoids in it. These flavonoids are highly helpful in strengthening the immune system by acting as antioxidants. These are also helpful in preventing the risk as well as effects of inflammation in the body. These flavonoids are also highly useful in dilating the blood vessels. Hawthorn plant also contains oligomeric proanthocyanidins or OPC, which is considered as one of the best polyphenolic substances which are found in plants.
Regular consumption of hawthorn berries has been considered highly useful in preventing neurodegenerative diseases like cancer as well as cardiovascular disease. The plant of Hawthorn contains berries and flowers, which usually blooms in the month of May. The berries of hawthorn turn red in color when they fully ripen. The taste of these berries, according to a large number of people, is mixed sweet and sour.
Some of the major health-friendly components which are available in hawthorn berries are as follows.
Vitexin
Flavonoids
Choline
Rutin
Acetylcholine
Caffeic acid
Vitamin C, B1, and B2
Iron
Phosphorous
Calcium
Acontolic acid
Pentacyclic triterpenes
Here we have tried to provide all the important information about the benefits as well as side effects of the consumption of hawthorn berries regularly. Read on to find important tips to find the best Hawthorn berries.
Hawthorn Berry Health Benefits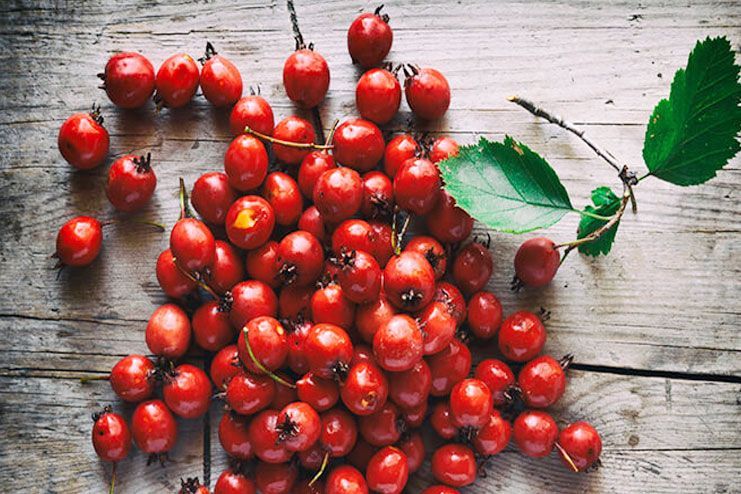 1. Healthy for Heart
Hawthorn berries are undoubtedly helpful in strengthening the heart and helps in keeping all the risk of heart issues away from your body. In a study, it has been found that most of the heart benefits of hawthorn berries are due to the presence of polyphenolic content in it.
Along with this, hawthorn berries are also highly helpful in congestive heart failure and also helps in improving the overall cardiac function. According to the study conducted on a man has found that the regular consumption of hawthorn berries helps in reducing the symptoms of cardiac problems.
Consuming the hawthorn extract alone or adding it to the treatment of heart failure helps in significantly reducing the symptoms.
2. Good for Blood Pressure
According to various herbal treatments, hawthorn berries are highly effective in reducing the blood pressure. However, there is a need of lot more proofs to prove the theory. In a study, it has been found that hawthorn berries work great in reducing blood pressure and effect similar to the hypotensive drugs.
3. Reduces Chest Pain
The most common cause of chest pain is the reduced blood flow to the heart and many times shows similar symptoms like indigestion. However, chest pain can be linked to coronary heart disease. According to the experts, considering the heart benefits of the hawthorn berries, it can be highly useful in treating the condition of chest pain naturally.
According to a study, hawthorn berries are also considered good in improving blood flow to the heart which reduces the risk of chest pain. It has also been found that hawthorn berries are good in reducing the excess pressure on the blood vessels, which acts as a great booster for reducing the symptoms of chest pain as well as various other heart diseases.
4. Reduces Cholesterol Level
In various studies, it has been proved that consumption of hawthorn berries helps in reducing the bad cholesterol in the body. The extract of hawthorn berry is also useful in significantly reducing the level of bad cholesterol along with liver cholesterol and triglycerides.
5. Improves Overall Health
Asm mentioned earlier, hawthorn berry is highly effective in reducing various types of inflammation effectively. This is highly important in maintaining good health as inflammation is considered as one of the most common reasons to get suffered from various mild and major diseases. Along with this, hawthorn berry consumption also kills the free radicals in the body. These free radicals can also trigger the condition of inflammation in the body.
Possible Side Effects of Hawthorn Berry
It is important to keep in mind the possible side effects of the hawthorn berries. Some of the major side effects of consumption of hawthorn berries are listed below.
It is recommended not to provide hawthorn berries to pregnant or breastfeeding women. It should also be kept away from the reach of children. The consumption of hawthorn berry supplements should be limited to adults.
In some people, the consumption of hawthorn berry may trigger the problems such as dizziness, headache, nosebleeds, agitation, insomnia as well as dizziness along with nausea, fatigue, stomach upsets and severe sweating.
Even though hawthorn is highly useful in treating various heart conditions, the consumption of Hawthorn should be avoided if you are on heart medicines as it can react with the medicine and can cause a lot of problems.
Uncontrolled consumption of hawthorn supplements may also cause a lot of health problems.
It is recommended to consult with your doctor immediately if you are experiencing the symptoms of uncontrolled consumption of hawthorn or you are having an allergy of it.
Hawthorn Berry Selection and Usage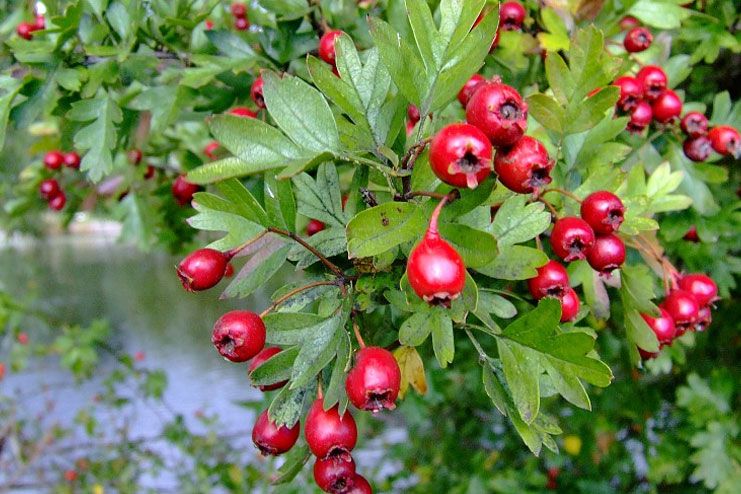 According to the experts, you can add hawthorn berry into the diet. You can use hawthorn berry in loose as well as pre packaged form. If berries are not available, you can also opt for various hawthorn supplements such as capsule as well as the liquid of hawthorn in a liquid tincture form.
Experts also say that the consumption of Hawthorn per day should be in a range from 160 to 1,800 mg for a period of 3-24 weeks. To get a significant improvement, it is important to consume the hawthorn berries regularly for 6-12 weeks.
Use these tips while including Hawthorn in your diet to get better health in a completely natural way.