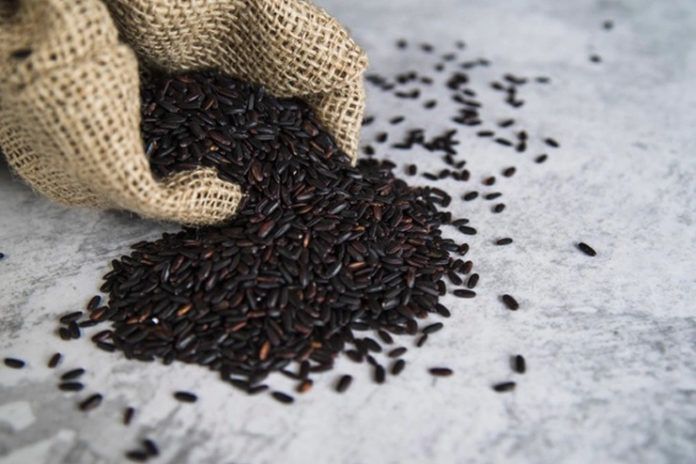 Wild rice is said to have many nutritional values and is rich in antioxidants, consumption of wild rice can improve bone strength, boosts immunity, helps in weight loss, prevents chronic diseases, prevents birth defects, helps to protect the heart, helps in preventing aging, etc. Wild rice is also gluten-free and known as a superfood because of its health benefits
Wild rice is wild. It in fact isn't rice exactly, it is freshwater grass. It is also known as 'lake rice'. It is also one step above our basic rice in terms of its taste and nutritional benefits. Processing of this takes time. You might be wondering then how is it processed or if it is safe to consume? Do not worry we are here to discuss more wild rice in the blog so keep reading to find out more….
What is Wild Rice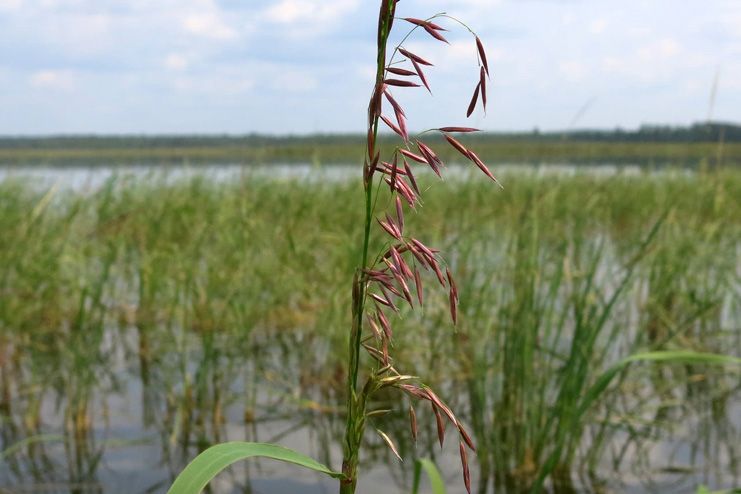 Wild rice isn't actually rice in fact is aquatic grass with an edible grain. These are actually four species of grass. Which are said to be rich in flavour with nutritional value and antioxidant properties, also known as a superfood. It was anciently eaten in North America and China. Right now it is much more eaten and gained popularity in America while less eaten in China. It is hand harvested firstly and then heated later and lastly the husks as deprived, that is why the processing of this rice takes time.
White rice tastes different than our normal rice. This one has a more nutty flavour which is purple and brown or black in color and the hull is thicker and rigid. The outer sheath of the wild rice is chewy while it is tender inside. The plant is also known as 'lake rice' as it is often grown in small lakes and shallow water. The head of the wild rice is the only part seen above water level and it is eaten by aquatic animals and humans.
Also, Read: Farro Health Benefits
Nutritional Value of Wild Rice
Wild rice is counted as whole grain, it has many nutritional (R) values. Wild rice contains fiber and one cup of cooked wild rice contains 7 grams of protein and 0.6 grams of fat only.
One cup of cooked white rice contains
Calories- 357
Fat- 1.1 g
Sodium- 7 mg
Potassium- 427 gm
Total carbohydrate- 75 g
Protein- 15 g
Minerals
Calcium- 0.02
Iron- 11%
Vitamin – Vitamin B6 20%
Magnesium- 44%
One cup raw wild rice contains
Calories- 357
Fat- 1 g
Sodium- 7 mg
Potassium- 427 gm
Total carbohydrate- 74 g
Protein- 14 g
Sugar- 2g
Cholesterol- 0mg
Read: 20 Stress Reliving Foods Help You Reduce
Health Benefits of Eating Wild Rice
1. Heart health
Wild rice contains nutrients and improves heart health. It is known as a superfood as it also contains high levels of fibre that wipes away the bad cholesterol (R) and cholesterol is bad for heart health. Wild rice does not contain any sodium in it which helps to reduce blood pressure and because of that, there are chances of reducing diseases like atherosclerosis. Since it contains high amounts of vitamin C, it makes the heart healthy and also repairs any damages caused by it. Wild rice is an option for those who want to take care of their heart health.
2. Rich in nutrients
Wild rice is a whole grain and research has shown that consumption of wild rice has good effects on your body and it reduces the risk of type 2 diabetes. It contains a good amount of protein in just one cup of cooked wild rice and has less fat. It is known as rich in nutrients but also has carbohydrates so one needs to measure their carbs intake if on a diet. Nutrient-rich food is essential for your body as it boosts immunity and other health benefits.
3. Boosts Immunity
Wild rice is rich in nutrients and vitamin C, vitamin C helps in boosting and magnifying immunity and the good news is, it is present in wild rice in vast quantities. If you want to improve the health of your immune system you first need to build it.
Vitamin C present in wild rice increases the formation of White blood cells, and it also helps in collagen production. Now white blood cells guard your immune system first and give a defense to it while collagen is necessary for the formation and repair of organs, tissues, and cells that help you to fight any diseases or illness.
Also, Read: 10 Ultimate Ways To Boost Immunity For A Healthy Living
4. Improves bone strength
If you or someones in your family have a bone or joint pain, intake of wild rice in their daily diet would be recommended. Wild rice is known to be phosphorus-rich food. To have strong bone health one needs nutrients, manganese, calcium, phosphorus, and zinc as they are important for keeping the bone density and mineral density. With aging, it is natural that one might suffer from joint pain and that is why wild rice is a great option for them.
5. Weight loss
Wild rice is a great option for people who want to lose weight, it is something rich in nutrients, low calorie, and gluten-free food, that is why it can help you with your weight reduction or obesity issues. As it contains fibre in high amounts it would help you in overeating unnecessarily and also make you feel fuller. Wild rice will also give essential minerals and nutrients to your body so from all ways it is going to be beneficial for your health. White rice comparatively is not beneficial in a way wild rice is.
6. Restrain birth defects
Mothers who are expecting, would recommend adding wild rice in their diet as it has many beneficial health benefits. As wild rice contains a good amount of B6 vitamin known as folic acid ii is said to reduce neural tube defects in newborns and especially to get a Proper amount of vitamin in their body every day.
7. Promotes growth of body
As said, wild rice contains high protein which is said to be beneficial for increasing muscle mass. It also contains protein which are amino acids which are necessary to maintain overall health and wild rice has both of these so it is a great option for the proper growth and development of your body. Also as most of these are found in non-vegetarian foods having these in Wild rice also helps vegetarians for growth and repair of their body
8. Loaded with antioxidants
Being busy with your daily work at times you tend to neglect to focus on your food. Having a diet rich in antioxidants helps our body in many ways and keeps it healthy. Apparently, wild rice contains antioxidants called apigenin which is said to be shown good results in anti-cancer research. (R) The dark color in wild rice indicates the antioxidant properties present in it.
Different Ways to Cook Wild Rice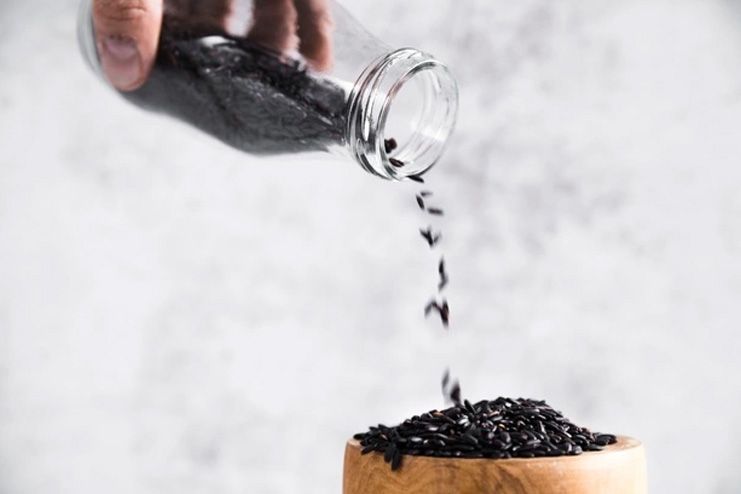 There are four different ways to cook wild rice, and here are they
1. Rice cooker method
Rice cooker is the most common method used to cook any type of rice in all the homes and it is said to be the most convenient method.
Steps to cook in a rice cooker
Rub or grease the bottom of a cooker with butter, oil or non stick spray
Add one cup of wild rice and three cups of water
Cook for 45-50 min and check if the rice is cooked and fluffy
Let it cook for another 10 min's for it to be tender.
Once done turn of the flame and let it cook inside in the steam and enjoy it
3. In the oven
Oven is an option which gives wild rice much aromatic feeling and taste as it
Steps to cook in the oven
Take a baking pan and pour one cup of wild rice in three cups of water.
Make sure to preheat the oven at 350 degrees
Cover it with an aluminium foil and let it bake for one hour
Once halfway through check the rice and fluff it
After an hour once done fluff the rice and have it
4. Microwave
If you are someone on the run and want to have a healthy snack, a microwave is an option for you but it would not offer the same taste as other methods.
Steps to cook in the microwave
Use a microwave safe bowl and pour three cups of water and one cup of wild rice.
Cover the bowl and microwave it high for about five minutes
Turn it to medium and microwave it for thirty minutes
When it is cooked let it sit for ten more minutes, also remove any excess liquid left
Later season it, fluff it with fork and enjoy
5. On Stove
One of the simplest and old-style methods to cook wild rice is the stove
Steps to cook on a stove
In a utensil pour three cups of water and let it boil, when the water is boiling add one cup of wild rice to it
Later cover it and reduce the heat, let it simmer for 45 minutes
Once you see the rice getting cooked fluff it with a fork
Lastly, remove any excess liquid left behind and enjoy it
Possible Side Effects of Eating Wild Rice
Wild rice is usually very safe and healthy to consume but there are a few drawbacks to consider
1. Contains toxins
Ergot toxin can be taken over in wild rice although it is not usual. This toxin is mostly spotted in grains which are pink and purplish color spots. If you see such grains with the color you must remove it before cooking and then consume wild rice and it would be safe. Always check your rice before cooking to avoid any issues later
2. High in heavy metals
A wild variety of arsenic is seen in wild rice, arsenic is a chemical element-a metalloid. It is said to getting rid of it soaking in wild rice can be useful. Make sure to soak in wild rice for around 24 hours before cooking or overnight.
3. Cause problems
If heavy metals and toxins accumulate in the body it can cause issues to your body and health. Some of the effects include vomiting, nausea, seizures, and headache. If you face any of these after eating wild rice consult your doctor for immediate medication.
4. Very long cooking duration
Cooking wild rice can consume a lot of your time, and is usually similar to brown rice. An average time for wild rice to cook is about 45 minutes, which has been a bit of an issue if you are on the run. Use of a pressure cooker rather than a normal cooker is recommended and may speed up your process.
FAQ's
Is Wild Rice Good for Cancer Patients?
Yes, it is safe to consume wild rice for cancer patients although recommended to be consumed weekly rather than daily. It also helps prevent many serious health issues like diabetes which is commonly seen in most people. If you want to know if wild rice is safe to be eaten then, Wild rice is safe and can be consumed by anyone as it is a nutritious and antioxidant-rich food.
Can Wild Rice Make You Sick?
Wild rice can make you sick which is very rare, as you must have read above if you find grains in wild rice which are purplish in colour and may contain toxins and heavy metals, it is said to make you sick and you may feel dizzy, nauseous, diarrhea, headache and vomiting. It is recommended to remove any grains found in Wild rice and to soak it for 24 hours before cooking the wild rice. It does not cause any major health issues.
Conclusion
Wild rice is not yet commonly known, but if you see it has many health benefits and consumption of wild rice can be beneficial to all age groups people and especially elders. As wild rice is a whole grain one can get all the nutrients back in their body with just one food variety. Many dieticians also suggest wild rice for its beneficial properties and if you wonder if it is even safe then yes it is safe to consume it. Hope this post has helped you to understand the benefits and side effects of wild rice in food. Thank you for reading