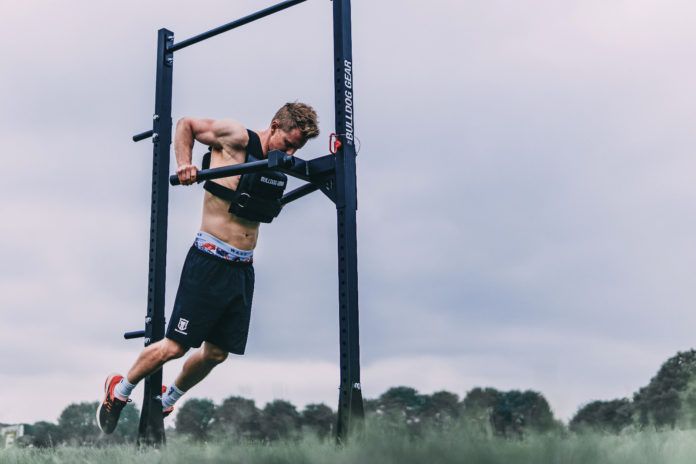 Calisthenics are best performed and practiced outdoors or in a spacious room. You will need to stretch out fully and use all your power and strength of the body to do calisthenics. In this article we'll tell you about how to raise the bar for your daily calisthenics at home or gym. Since, calisthenics is based on your body weight. It is required to upgrade and increase the impact of the calisthenics after a few months. With the below calisthenics equipment and knowing how calisthenics can help you, you can upskill your workouts anywhere anytime.
It is good to do calisthenics at least 3-4 days a week for at least 20 minutes. It is all about the grip of your hand and how you move and use your body strength. Make sure you know which muscles you are using where. Calisthenics basically make you more flexible and help you balance your body. If you follow this list of calisthenic equipment for home gym you will be ready for the summer. You have to read till the end to find the "giveaway" of burning 50 pounds in three months.
Toning and sculpting muscles is one of the main exercises you will be performing with these top 10 essential calisthenics equipment. This article has all the information you need on the best calisthenics equipment in the market available right now. This will make your workout routine easier. Just have patience and soon, you'll be there.
Top Calisthenics Equipment
1. KOMSURF Pull Up bars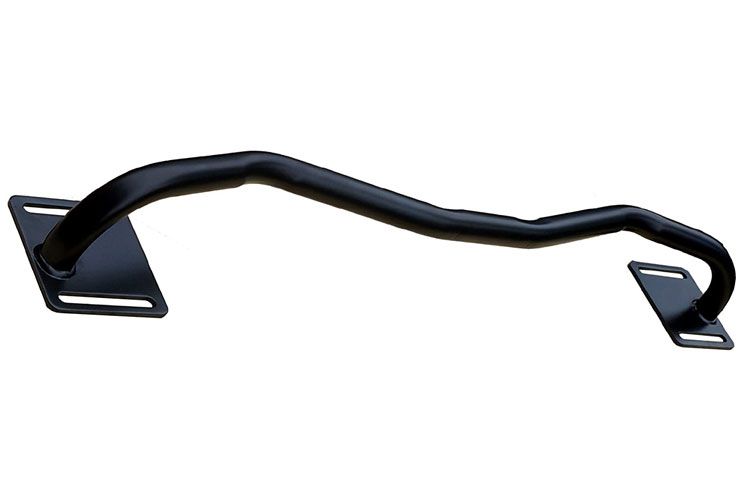 You can fit this pull-up bar in your wall or on your doorway. While going for a pull-up bar go for a handle not too thick for your hands' size. That way you'd be able to pull-up comfortably and do more reps. During a pull-up as your arms fold, you are working on your latissimus dorsi, trapezius, thoracic erector spinae, rhomboids, infraspinatus and teres minor and external oblique.
KOMSURF Pull Up bars are the best indoor and outdoor calisthenics equipment you will find in the market. They are of different kinds and they help you practice pull-ups and in weight training workouts. Now, basically, what is a pull-up exercise? It defines the muscles of your upper body as you grip a bar and pull yourself up. Different kinds of pull-ups are determined by the variations you put into the exercise. One can also see how much you are able to pull-yourself up. The range of motion and the grips can also vary depending on your workout. This pull-up bar can take upto 440 pounds.
The basic is when you pull yourself up by gripping onto the bar with overhand/underhand/alternative-hand grip and try to bring your torso till the bar it does not shake or make you feel it is going to come apart. You can also practice a wide grip pull up when your hands are placed wide apart on the bar on this one.
PROS
Great anchor
For outdoors and indoors
Multiple grips available
CONS
Too big for some doorways
2. Fitballz Massage Ball Kit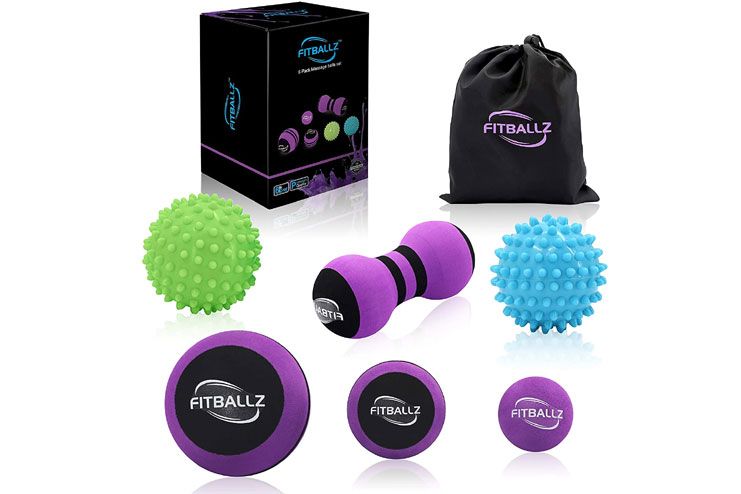 Ideally, a massage ball should be able to work just like massage therapy. You may want to see how to effectively use a massage ball from YouTube videos. Massage balls are an effective way to reduce sore muscles, tension, and tightness and also increase blood flow and help relieve pain and stiffness. They are usually found in 43-60 mm size. You can use one or multiple massage balls.
The Fitballz Massage Ball Kit is our top recommended calisthenics equipment for all age-groups. A must have in your home gym. has six different balls with different textures and targets isolated muscles in your body. The outer cover foam is of good quality and lasts long. You can use it at home or in the gym. It's a great replacement for deep tissue massages in spas. Most doctors, physiotherapists and trainers also go for Fitzballs products. It reduces the pain and stiffness in the muscles dramatically.
This Fitballz Massage Ball Kit is good for deep tissue massages and myofascial trigger point release. It has 3 Sizes Foam Balls, 2 Spiky Firm/Soft and Peanut ball.
PROS
Deep tissue massage
Isolated muscles massage
Money back guarantee
CONS
Hard foam
Difficult to roll on your spine
3. 321 STRONG Foam Roller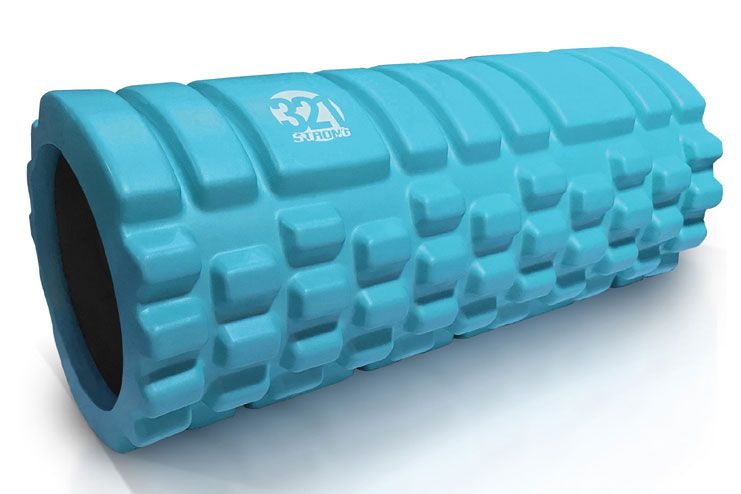 The best calisthenics equipment for home gym is a foam roller. It helps in improving range of motion and flexibility big time. It's great that this product comes with an ebook because it is well known that in any case if you place sustained pressure on one body part, you might actually hit a nerve or damage the tissue, which can cause bruising. This ebook will tell you much more.
The 321 STRONG Foam Roller can be used everyday and a is a great stretching calisthenics equipment. It relaxes your tight muscles as soon as you let yourself be. You can use it under your quads, hip flexors, calves, hamstrings, upper back, lats and shoulders.
This is better than stretching as it also targets and relieves tension in the myofascial layer of your body.
PROS
Multiple colors option
Gentle rolling
Compact
Multiple textures
4. Aduro Sport Weighted Vest
Weighted vest push-ups and squats will improve your bone strength density over time. A loose and poorly fit vest will not let you balance yourself during calisthenics workout, which is basically a body strength-based workout. Aduro Sport Weighted Vest will increase your body mass and hence increase your endurance capacity.
Aduro Sport Weighted Vest Workout Equipment is both for men and women who workout daily. The material is good and has pockets. It gives resistance while running too. Don't go for more than 20lbs which is the upper limit for upper body workouts unless you have had a proper consultation with anyone.
Playing around with this vest just loses weight and adding extra weight inside it will only make it break. So, do a proper body mass index check before you buy this product. It is for everyday use.
PROS
Lifetime warranty
Extra weight pockets
Comfortable
Handwash
5. GloFit Freedom Workout Gloves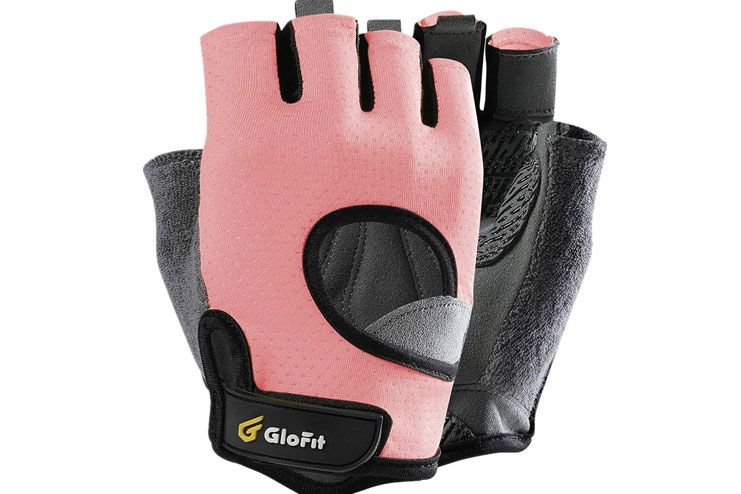 For all push and pull exercises, cross training and picking up weights, calisthenics gloves are a top calisthenics equipment for a home gym. It will make your grip better and that way you will be able to do more reps. More reps means more calorie burns. Calisthenics gloves come in different sizes mostly medium, large and small. So, just go for your comfort level.
If you have these gloves you are sure to be safe from having those hardened palmar digital creases (calluses). It also protects you from damage, peeling skin and infections. The GloFit Freedom Workout Gloves come in five different colours. The palm side has anti-silica points to cause friction and is reliable for better stability during using weights for pull-ups or other weight-lifting workouts.
The fabric is made out of microfiber polymers which is sturdy. The thumb is layered with a towel cloth to wipe away the sweat. It is an all-in-one glove- thick and light.
PROS
Can wear with watch and finger rings
Comfortable
Value for money
6. Epitomie Fitness BIO Core Ab Roller Wheel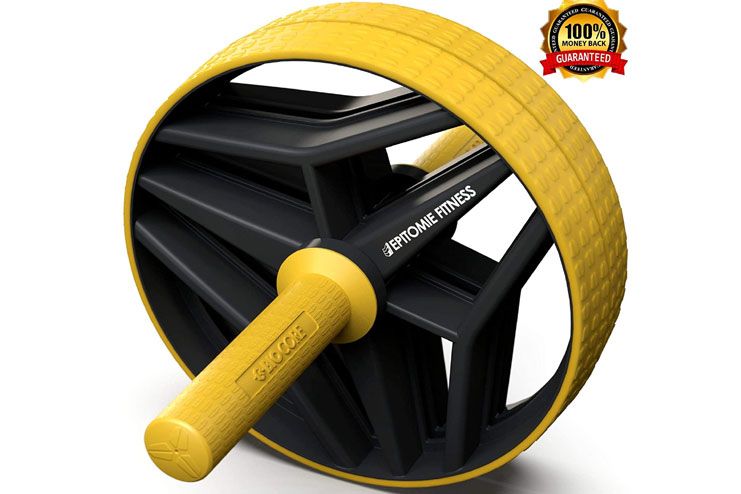 These come with a handle and a wheel. Looks pretty simple to use and maybe just keeps lying around and you haven't used it in a while. Let's not even go into a roller form. People do it wrong all the time. Check out Mind Pump TV for roller workouts. It's a great way to work on your core. Though it also works on your hip and knee flexion. There are many different exercises you can do on these. Don't underestimate this tiny worker wheel which looks like a toy. It's going to be your best calisthenics equipment you own once you've figured out how to use it.
The Epitomie Fitness BIO Core Ab Roller Wheel with 2 Configurable Wheels and Non-Slip Handles – Ab Wheel Trainer with Kneeling Mat for Strong Core is great for starters and professionals. It has two wheels, ergonomic wheels with memory foam, well padded helps during staggered movements.
It is sturdy coated with soft rubber which is of a good width and will be beneficial for most people big or small. Looks good and is easy to assemble. You can keep the wheels apart or stick to each other for variation during core strengthening workouts.
PROS
Sturdy for commercial use
Easy to assemble
Two colour options
Two difficulty levels
7. Whatafit Resistance Bands Set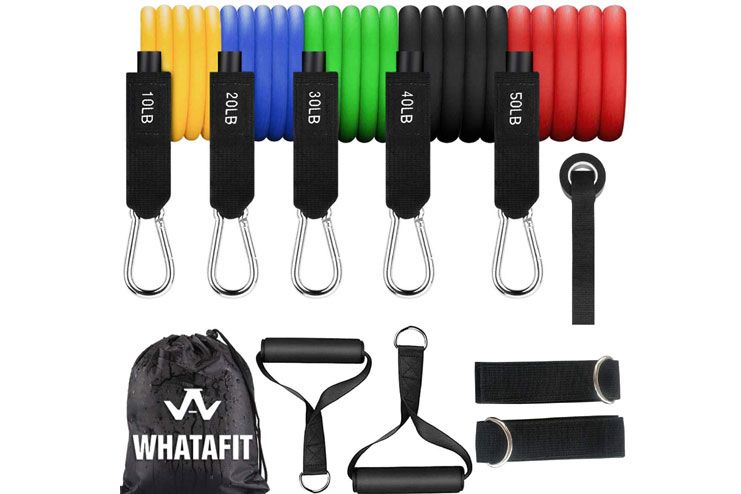 Resistance bands are a must in our top recommendations in the list of best calisthenics equipment for gaining muscle mass and toning your body. Resistance bands are colour coded according to tension level- red, green blue and black. So if you are not a beginner break a leg out there while shopping. They work on your quads, hamstrings, glutes, shoulders, chest, lats, biceps, triceps, and abs.
Go for all five bands as every resistance level is important in your workout routine. There are tube, loop, natural latex and man-made latex resistance bands. If you are going for flexibility, the tube and loop both are good. But loop and natural latex is the go to now, as it is portable, durable and eco-friendly. If you keep them outside under the sun you will ruin the resistance bands. So keep them in the bag they come in.
The Whatafit Resistance Bands Set (11pcs), Exercise Bands with Door Anchor, Handles, Waterproof Carry Bag, Legs Ankle Straps for Resistance Training, Physical Therapy, Home Workouts is great set to buy for professionals and beginners and is made from natural latex.
It's got great elasticity, comes with ankle and wrist cuffs. Anchors easily into any kind of door. You can use it anywhere anytime. Great material and durable. Great investment for the long run.
PROS
Strappable
Easy to assemble
Ankle cuffs
Multiple tension levels
8. XTEK Gym Parallettes Bars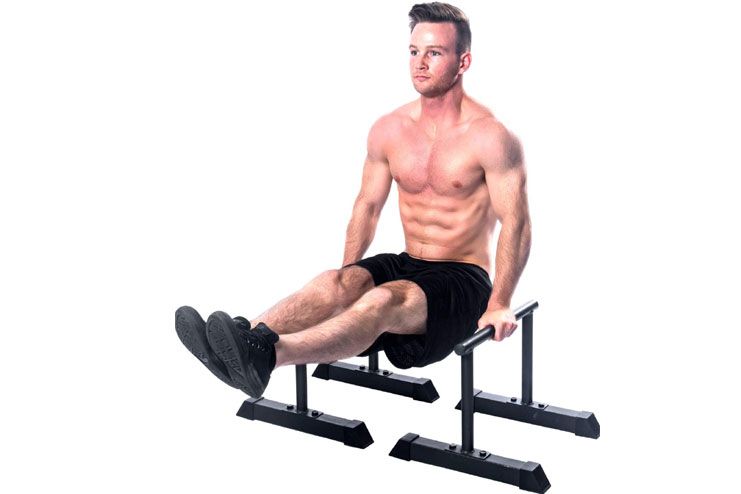 Parallettes are like having a gymnasium at home. They are a lot like pull-up bars or dip bars but basically lower to the ground. They come very cheap and are great equipment for upper body and core strength, stability, balance and power. It will eventually also build your core muscles. A parallette should be at least 7 inches tall and 18-24 inches wide. You can do handstands, L-sits, inclined press-ups, parallel kick through and planches.
XTEK Gym Parallettes Bars are great for overall parallette movement requirements. Just place the parallettes 20mm apart and according to the thickness of your legs. You are basically using your body weight for all the movements and they generally target your shoulders, back, chest, and core. Depending on the material used for building and utility purposes paralletes can be super cheap or as expensive as $6999.
The XTEK Gym Paralletes are reasonable; you can do dips and push-ups on these too. Easy to assemble, carry and is the best calisthenics equipment you can have at home or in the gym. Its heavy duty sturdy design makes this last.
PROS
Sturdy
Easy to assemble
Extra stretching
Durable
9. NAYOYA Gymnastic Rings Workout Set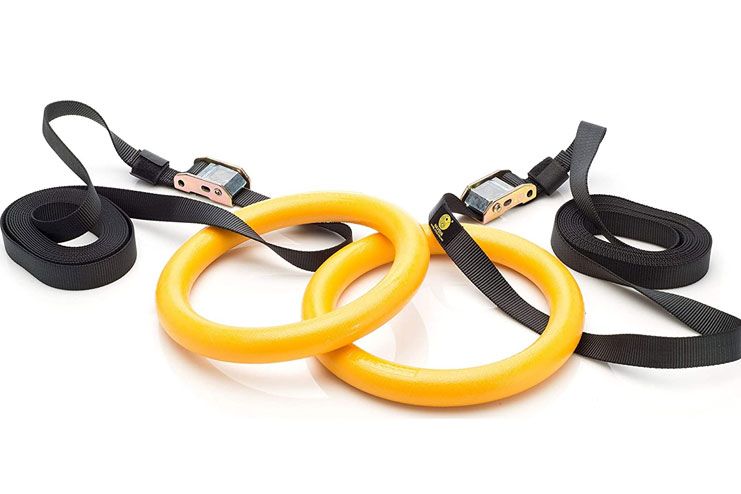 Now, many would say that gymnastic rings are only for men as it needs a lot of upper body strength to work with these. But I don't think so, it depends on what muscles you want to work. The rings come with a strap and you have to hang these on any rigid metal frame.
You can do kipping, handstand and swings in the air with these. Best is to try it in a spacious place. The Nayoya calisthenic rings are the best gymnastic rings in the market right now for professionals. They are 1.25 in width. You can fix a bar on the ceiling and measure the distance of the ring from each other according to your comfort level before strapping them on. And then it's just practice. You can also put them on your pull-up bars.
You can work your core, tendons, joints and accessory muscles. They have a great design and hang everywhere. They are made of solid plastic and last long. Great for kids' use too. You can hand up to 200 lbs on these. The best part is these rings are good for all sizes of people.
PROS
Adjustable straps
Easy to assemble
Solid
Colourful
10. Fairsh Weighted Jumping Rope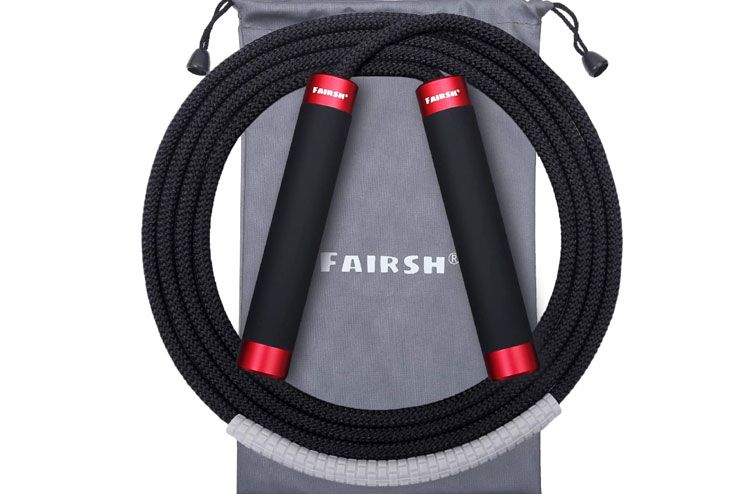 Calisthenics jumping rope regularly is to maintain your health more than to lose weight. But yes, it burns a lot of calories in one go. It is important to keep in mind that skipping targets your knees, tarsals, and meta-tarsals have to face a lot of stress. But if you start with a low-intensity and keep on for 30 mins it is better than jogging and walking. It will tone your lower body, calves and thighs. There are physical exercises variations you can learn with a jumping rope like side straddle, and scissors. It takes time to master these. But the idea is to have fun with it.
The Fairsh Weighted Jumping rope is an adjustable cotton rope on a silicon handle which adds weight to it. You can do unlimited cardiovascular skipps on this. It moves at the pace you want it to while the handles remain stable. It has durable design and is good if you use a rubber mat while skipping. Cotton ropes are better than solid plastic as you use more body strength during the jumping. This provides abrasion resistance to your body.
But the problem is it can get wet in the rain. But then, you can workout indoors that time. Fairsh Weighted Jumping Rope is perfectly portable otherwise. It's made of good quality materials.
PROS
Abrasion resistance
Light weight
Stable joints
Good material
What is the use of it?
Doing calisthenics with the best calisthenics equipment in the market and building a home gym is a great idea for a long-term bodybuilding plan. Calisthenics is not only for losing weight. Its for strengthening muscles, doing cardiovascular exercises daily and working your full body without going to the gym. This is an investment for your body.
The handstand and other balance variation prepares you each day for a routine in which you are also learning something and improving upon your postures daily. For the lower body, the foam roller and resistance bands are great. For the upper body the pull-up bars and parallette bars. The jumping rope is for an overall agile warm-up of the body. Doing these daily in different variations can transform your muscles and tone your body the way you want.
Slowly building your motor skills you will also be working towards coordination and power. This way you will be working your brain too. It will increase your focus and concentration in daily work. It's good for lean and muscular guys. Though there are calisthenic workouts you can do without any equipment like burpees and squats. But it just becomes more impactful with these best indoor calisthenics equipment.
How to Use it?
The key is to be consistent. If you are looking to lose weight with calisthenics, then you would need to do a lot more than just exercise. You have to see what you eat and make sure you take in protein and essential nutrients. The point is not to see how many calories you are burning everyday by jumping rope or push-ups. You have to have a yearly plan for calisthenics to see the improvement in the following aspects of your bodybuilding plan.
For starters do the following for the first 30 days to begin a calisthenics routine. Rest for 30 seconds after each exercise and do the following at least twice in one go.
pushups, 5 to 20 repsrest 30 seconds
squats, 5 to 20 reps
plank, hold for 30 to 45 seconds
lunges, 10 to 15 on each leg
jump rope for 30 seconds
1. Posture
Pay attention to your mobility, meaning how you are moving during your calisthenics workout. Learn the proper technique and keep working on your weak links. With the weight vests, abs roller and parallettes you are bound to improve your posture. Try push-ups and planches on these, they are great for posture.
Handstand is the best way to work on your posture and it requires the whole body strength
Step-by-step guide: Handstand- 60 seconds
Grip the parallette handlebars
Dip your chest forward and stretch out your legs
Try to balance yourself in plank position holding the bars
Inhale, bring one leg up 90 degrees
Stretch the leg fully up till your other leg starts coming up
Try to come to a 180 degrees
Improve posture
Try to straighten the legs up
2. Torque
With the weighted vest you should do the pull-ups. Follow the below guideline for pull-ups with a weighted vest and using the pull-up bars. This is for advanced and stronger individuals. It requires some torque in the movement.
Step-by-step guide: Standard pull-ups- 25 reps
Assemble and fix the pull-up bar in your doorway
Wear the weighted vest over a tshirt
Jump on to the bar handles with force and grip them tightly
Inhale Pull yourself up-till the torso touches the handles
Legs can be 90 degrees
Exhale bring down your torso down
Repeat
3. Strength
All the calisthenics equipment are useful to build strength. The NAYOYA Gymnastic Rings Workout Set is the best to start with for abs. You will need time and patience to practice with this. You can't expect to be a pro in one day. It takes years to master this art of gymnastic rings. You can use them with the tube resistance bands or just the adjustable straps with comes in the set. You need proper attachments and tools which are rigid and can handle your body weight.
Step-by-step guide: Body stretch- 15 mins
Grip the rings and then feel the stretch
See till where your legs go
You can try leg raises to 90 degrees
Inhale, Push abdomen muscles and bring both legs forward
Exhale, and bring the legs down
Repeat
4. Variability
The most important fact about calisthenics is that it requires variability over time. Once you have mastered a move you need to increase the force, strength or just the movement. For this you need the gloves, because sometimes the extra weight can give you calluses and bruises in your palms. You seriously don't want those. It delays your workout routine. The best calisthenics variability workout is the pull-ups. It has the best variations that works your biceps, triceps and also legs and hips.
Step-by-step guide: extended leg pull-ups- 60 seconds
Leap-up grab the pull-up bar
Inhale, engage your muscles and shoulders
Bring your legs up till your torso
Exhale, bring them down
Repeat
5. Flexibility
The best calisthenic equipment is to improve your flexibility and this can be done at any age. The three types of stretching during calisthenics include static stretching, dynamic stretching and proprioceptive neuromuscular facilitation (PNF). Stretching is incredibly good for you as it prevents injuries, back pain, and balance problems.
Step-by-step guide: Push up to tuck slides- 30 reps
Hold on to your parallettes in plank position
Make sure your arms are kept apart wide enough
Inhale, you can dip towards a push-up
Exhale, using your abdomen muscles bring your upper body back up
Inhale, tuck in your knees and take a swing
Come back to the starting position
Repeat
6. Build muscle
For muscle mass go for progression calisthenics- that is- gradual strength gain by increasing your capability to do exercises of increasing difficulty. For this the ab wheel progression is great and also TRX training with resistance bands. This is good for those whose knees and joints are a problem. This not only builds muscles, but also shreds fats. You can wear the weighted vest for heavy impact. But that is only for trained professionals or strong individuals.
Step-by step guide: TRX Push-ups- 30 reps each leg
Tie the Whatafit Resistance Bands to a rigid horizontal pole in the ceiling
Make sure it can take your bodyweight
Place your feet one by one in the assisted handles in the straps
Pull the bands down as much as you can
Keep your back, shoulders and hips in line
Inhale, push-up
Bring yourself to starting position
Repeat
7. Balance
It's easy to now figure out the different uses of the best calisthenics equipment for home gym. One of the best balancing acts can be done on gymnastic rings and also on the pull-up bars. It's easy.
Step-by-step guide: Balancing pull-ups- 60 seconds
Leap and grip the bar handle
Pull yourself up using abdomen, shoulder and arm muscles
Hold yourself up there-balance-for 1 minute at least
Come back to the starting point
Repeat
8. Agility
Using the best calisthenic equipment at home makes your workouts more challenging. Trunk twists are great calisthenic exercises to keep your body agile. They require time and patience. But easier to fo than you think. Trunks twists reduce back pain. They are torso rotational exercises which include increased mobility and strengthened obliques. You can do 25 reps with each leg.
Step-by-step guide: Trunk twists- 30 reps
Tie the Whatafit resistance bands to two opposite poles which are at least 3 feet apart
Bring them up to the hip level
Hold one resistance band by interlocking your fingers in the assistant handles
Take at least five-six away and stand in twisted position holding the assisted handles
Keep your feet apart – front feet at 90 degrees and back feet slightly slanting. Your body weight has to be supported by your front feet.
Face the side of your front leg
Exhale, pull-the handle at 180 degrees parallel to your right foot with force
Go back to starting position
Repeat
9. Functionality
For functional training in calisthenics the best calisthenic equipment you require are parallettes, pull-up bars and resistance bands. Sit-ups are the most underrated calisthenic workouts but they too have several variations including, standard squats, declining sit-ups, with a bench, without a bench. It works your rectus abdominis, obliques, and rectus femoris. For a new way try the ab rollers.
Step-by-step guide: Sit-ups- 30 reps
Kneel down on a mat.
Hold the handles of the Ab Roller Wheel firmly
Rest in a cow pose
Exhale, stretch out with hips, back and shoulders in a straight line
Inhale, using your abdomen muscles only bring your upper body to the starting position
Repeat
10. Complete training
By holding on to each position, for 30- 60 seconds each during your daily workout with the best calisthenic equipment will make you shred and get ripped. This includes, bent arm planche, sit-ups, pull-ups, push-ups, handstand hold, and slow dips. You will work all the muscles of your body and learn new calisthenics exercises as well. Make the best use of the top recommended calisthenic equipment in the world. This will take just 30 minutes of your day. You can add cardio to the exercise to fasten calorie burn. You will at least lose 50 pounds in 3 months if you eat healthy and do this at least six days a week.
Essential Needs while using these Best Calisthenics Equipments >>Heading
Self-training.
Don't try extreme positions if your body is not ready.
Drink enough water daily
Sleep on time
Eat at regular intervals
Practice at the same time daily (twice daily, morning and evening)
Calisthenics is not for the legs
Chicken legs case
Creativity
Reflect on your progress
Conclusion
You will find the best calisthenics equipment and daily exercises for a training in calisthenics in this article. Stay focused and practice a daily workout routine to lose fat, strengthen muscles and train your body to be flexible, agile and active. Calisthenics help you burn fat easily. It also improves posture, back pain and works on stressed muscles by opening them up. Do not try out extreme positions. Just take it one-day at a time through tiny steps. Calisthenics is a great way to enjoy your workout at home. It's inexpensive and highly rewarding.