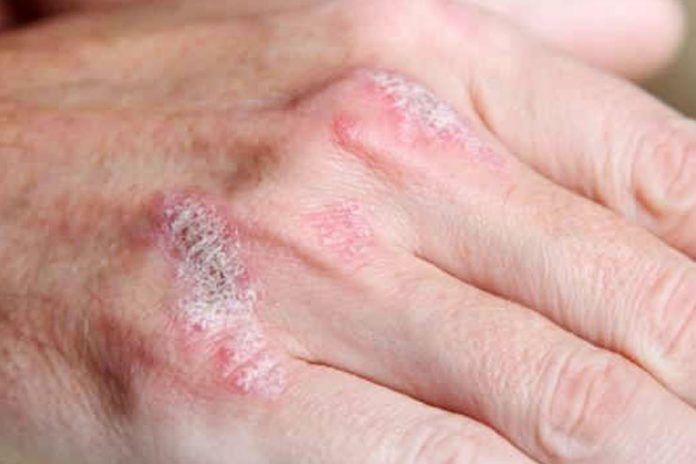 Psoriasis is a major skin disease in which huge abnormal patches appear on the skin. These patches are red in color and feel itchy and scaly. Immediate medication is required if you are experiencing symptoms of psoriasis. Although no scientific theory proves that certain foods controls or shows positive effects in curing psoriasis, weight loss is the key to treat psoriasis, according to the experts. Hence, experts suggest few foods to cure psoriasis.
Experts also say that weight loss not only helps in curing various disorders, but it also helps in curing diabetes, heart diseases as well as strokes, which are found on high scales in people suffering with psoriasis. According to the nutritionists, healthy diet includes, low-fat dairy products, lean protein, fruits and vegetables and whole grains.
Know more about psoriasis…
https://www.youtube.com/watch?v=7VhSgehAyK0
(Source: Alternative Treatment Guide)
We have brought you a list of few best foods, which has been recommended by the experts, to cure a dangerous skin disorder of psoriasis.
Food Items To Cure Psoriasis