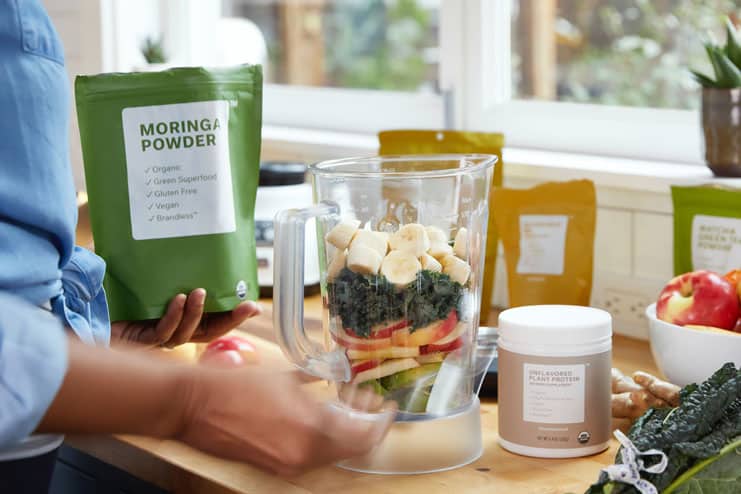 We all like to lead a healthy and fit lifestyle and being active is one of the crucial points in that. If you want to maintain your health, your diet plays a crucial role just as the exercise. This is why knowing about the foods to eat after running is a necessity.
Post workout meals are important. If you have been skipping eating something nutritious and healthy after your run, it is time to change that habit.
In here, we have sorted you out with some of the best post run foods that can ensure better muscle recovery and strength after a brisk run.
Reasons Why You Need To Have Food Post Run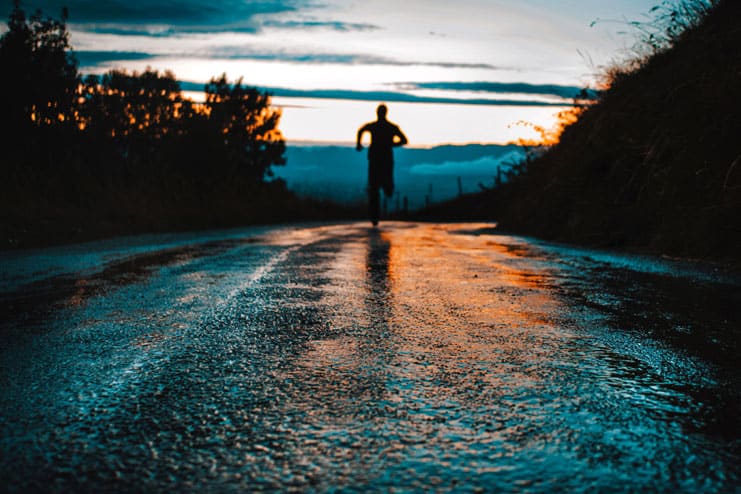 For the fitness freaks that tend to indulge in a morning run every day, it is important that you compensate the exercise with a balanced diet as well.
If you thought it wasn't necessary, it is now that you need to change that mindset.
But, you must wonder why is it important to eat after running, right? Well, don't worry, we have some insights to share.
1. You Burn Calories
If you run every day and that too for quite some time, it is likely that you are burning quite a lot of calories. Maintaining a balance of the calories in the body is necessary to ensure that your body has enough to power through. Replenishing the lost calories is one of the reasons why it is important to eat after a run.
2. To Satiate Yourself
After a morning run, the basic reason why you need to put something in your body is to simply ensure that you have something to satiate your hunger. This is especially important for those who tend to count their calories like a hawk. Post run is not the time you do that.
3. To Overcome Dehydration
If you are running at a steady speed throughout, chances are that you are going to sweat out your calories which can result in dehydration is you don't balance it out by eating something. Constant dehydration can impact your health, which is the last thing you need or want.
[Read: 17 Remedies For Dehydration For Immediate Relief]
4. Better Muscle Recovery
Running works your muscles and in order to ensure timely and better muscle recovery, it is quite important that you do indulge in eating something nutritious after the run. This balances out the lost calories and the nutrients that you might have lost through sweating.
If you are wondering what happens if you don't eat after a run, it isn't going to be something over the top unless you are overworking yourself. If you are constantly losing more calories than what you are eating, chances are that the same will have impacts on your health in the long run. This is the reason why it is important that you always strike a balance between your food intake and exercise regime.
Best Foods To Eat After Morning Running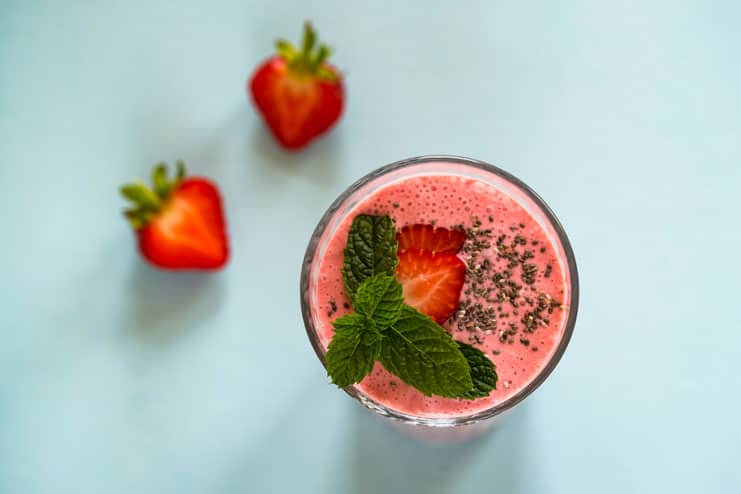 When it comes to the best foods to eat after running, the options are quite extensive and the reasons are scientifically backed. The trick lies in how you maintain a balance between your calorie percentage and the nutritional balance in the body.
For better insights, we are going to share the list of the foods that you should consume post run.
1. Beets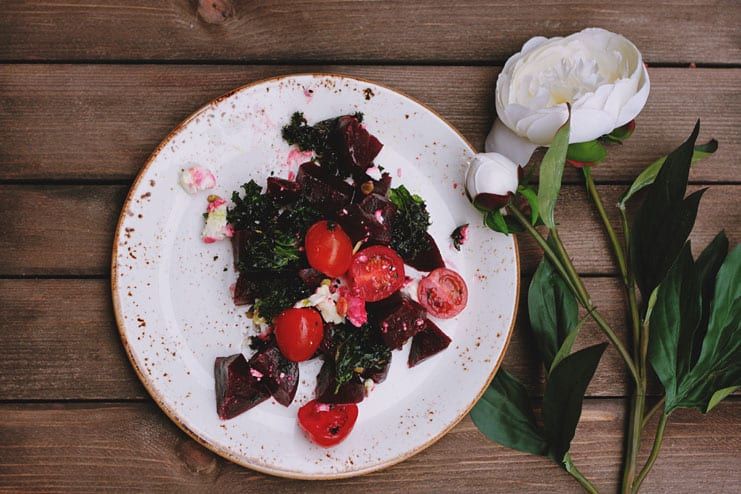 As unappealing as it might sound, beets are actually one of the best things you can consume post run. They are rich in nutrients and low in calories at the same time, making it a perfect snack after a tedious morning run.
They are also amazing in helping control your hunger and prevent overeating during breakfast. Apart from that, the beets are also rich in dietary nitrates which have been found to help promote better blood vessel (R) health.
In a few conducted studies (R), it has been pointed out that the nitric oxide produced from the beets after consumption helps in coping with the fatigue that one experiences post run.
If you don't like eating beets right off the bat, make a beet salad.
How To Make?
Cut some beet into thin strips using a vegetable peeler
Add some roasted pine nuts to it
Add some chopped kale or other leafy green
Add some chopped tomatoes
Drizzle some olive oil over the top
Season to taste
[Read: Health Benefits of Beetroot]
2. Chocolate Milk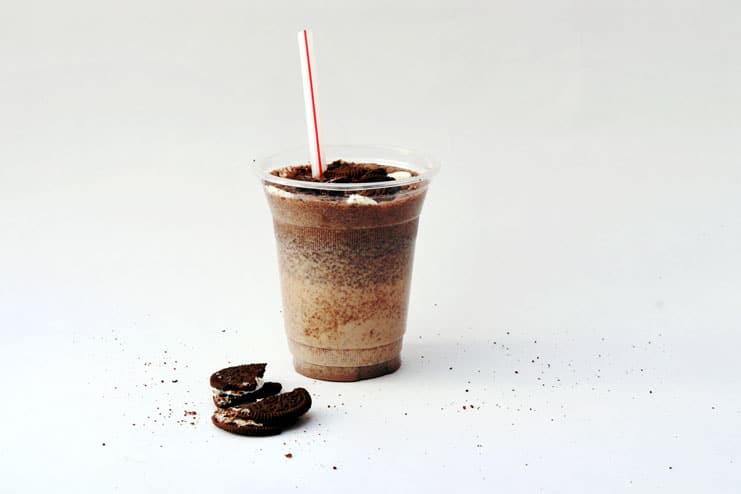 The impacts of chocolate milk on endurance and muscle recovery was so questioned that researchers (R) had to work to prove its benefits.
The reason why chocolate milk is considered such an amazing option is because of the ingredients. The chocolate helps balance the glucose levels in the body while the calcium from the milk helps restore the bone and muscle recovery.
The combination of the two does include a certain portion of protein as well which helps in ensuring better health on the side. It is one of the best post run foods that you can consume for better health in the longer run.
How To Make?
In a blender, add 1 glass of milk (anything type you like)
Add 1 scoop of chocolate protein powder to it
Add half of a frozen banana (optional)
Blend on high speed till everything is mixed and frothy
Transfer to a glass and enjoy after the workout
3. Oatmeal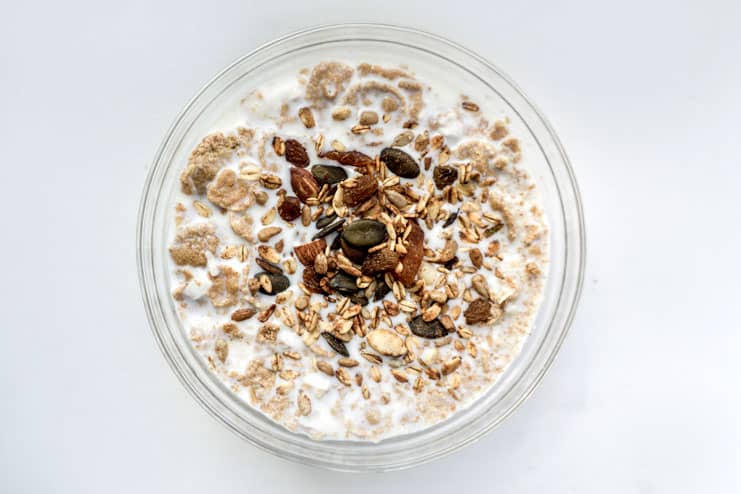 If you have been looking into the foods to eat after running, it isn't a surprise at all that oatmeal is one of the best ones.
The primary reason why oatmeal is such a touted option for a post run meal is because of the nutrient balance it has. It is rich in carbs, protein and fiber, helping contribute to faster recovery and better impacts for your energy levels after a run or workout.
The fiber is the most important factor that makes it such a good option, mainly because of the kind of impacts it has on your appetite. It is perfect for someone who is trying to lose weight.
How To Make?
Start by heating equal parts water and milk in a saucepan
To that, add 3/4th cup of rolled oats
Bring everything to a boil and mix till everything becomes creamy and cooked
Add a pinch of cinnamon to it
Add some natural sweetener or frozen berries if you like
Top with some fresh cut fruits and a dollop of natural unsweetened peanut butter
[Further Reading: Health Benefits of Oats]
4. Grilled Chicken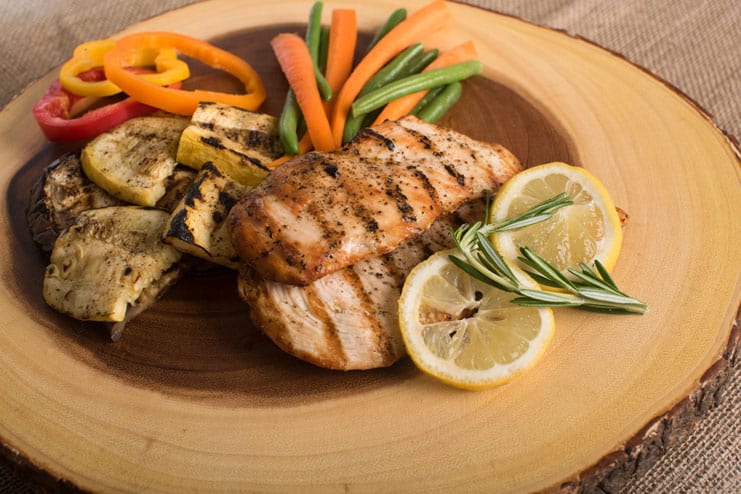 Grilled chicken along with some roasted veggies can be an amazing option when it comes to what to eat after running in the morning. You can eat it as a breakfast because of the kind of nutrient balance it has.
This platter is specifically amazing if you are looking to build muscles. Since chicken is rich in protein and a lean meat, it makes for the perfect option for you to indulge in.
If possible, eat that with a side of roasted or steamed vegetables for added vitamins, minerals and nutrients. Vegetables like cauliflower, broccoli, carrots and even sweet potatoes make up for a good option. Keep in minds that if you suffer from hypothyroidism, avoid the cauliflower and broccoli.
How To Make?
Start by chopping the vegetables into big chunks
Add some olive oil and salt and pepper and throw it in the oven to roast
Meanwhile, clean the chicken and rub some olive oil and lemon mixture on it
Add some salt and pepper on the chicken
Roast it on a grilling pan on high and then medium flame till the chicken has cooked through
Plate it with the chicken slice and add vegetables around
Squeeze some lemon juice on top and crack some fresh pepper
5. Watermelon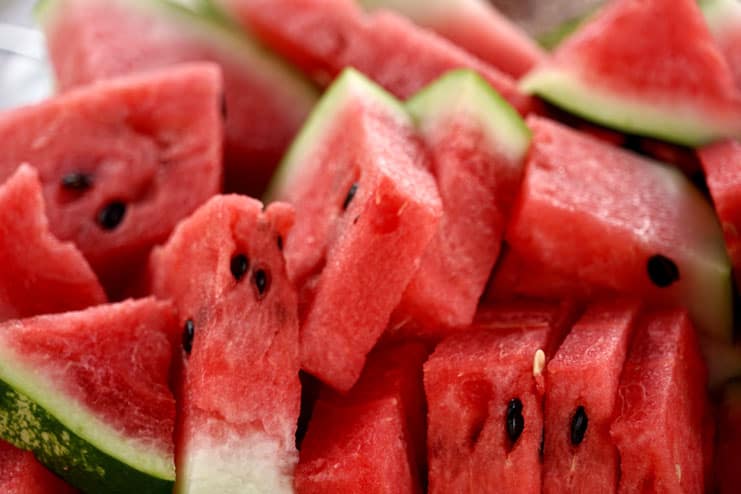 If you are not looking for something heavy and "breakfasty", after the run you had, snacking on some watermelons can be a good option.
As we mentioned before, dehydration is a common occurrence when you come back from a morning run. Eating a few pieces of watermelon replenishes the water need of the body and at the same time, helps in boosting your body with the much needed nutrition as well.
Watermelon is also enriched with citrulline (R) and lycopene, both of the compounds helping the body recover from the fatigue and the soreness that you could be experiencing.
Studies (R) have also found that watermelon comprises of 91% water which is amazing in helping rehydrate your body for better functioning.
How To Make?
Cut a watermelon and get rid of the green exterior
Cut the same into small pieces
Eat a bowl of it before breakfast
6. Yogurt and Fresh Fruits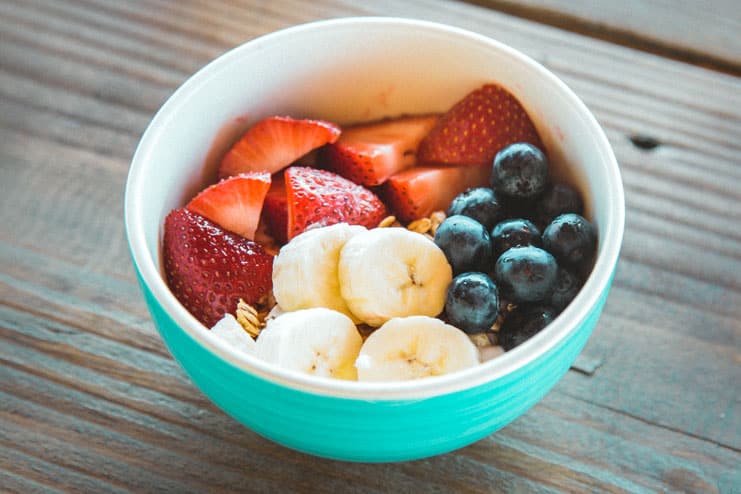 Eating a bowl of yogurt and fresh fruits is one of the best post run meal ideas. It is easy to whip up and tastes amazing.
The calcium and the protein from the yogurt help with muscle recovery and prevents the fatigue that you could be experiencing.
On the other hand, the fresh cut fruits and their natural sugars help in restoring the glucose levels in the bloodstream which is necessary for better health. If you have been experiencing some weakness and dizziness after a workout, consuming this can help restore your health.
Make sure that you are using the natural, unsweetened version of the yogurt.
How To Make?
Cut up some fruits and berries into small pieces
Add a few spoonfuls of yogurt in a bowl
Top it off with the cut fruits
Add a handful of granola for added crunch
Consume it after the morning run
7. Hummus and Veggies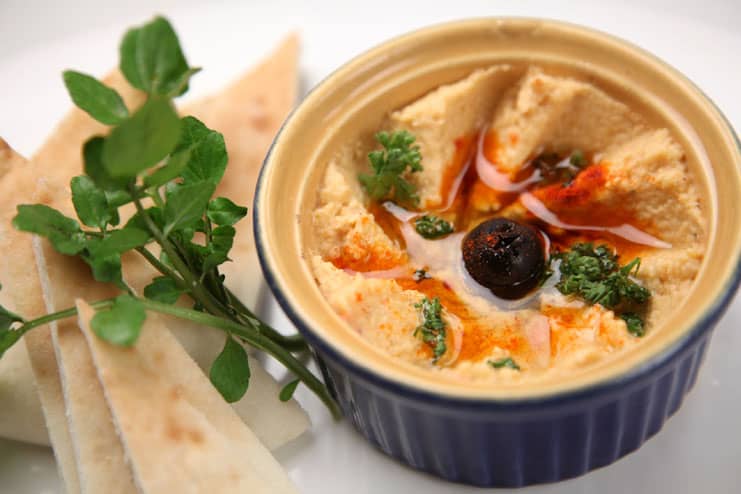 Eating some hummus with some fresh veggies or even a few slices of pita bread can be one of the good foods to eat after running.
The reason why this works so well is because of the fact that it is loaded with proteins and fiber from the chickpeas and the sesame seeds.
This serves as a good option for a small pre-breakfast meal and helps in keeping you filled well throughout the day. Make sure that you are opting for the homemade hummus or the ones which just contain chickpeas and nothing else.
As a precautionary, avoid eating hummus before your run as it can make you feel bloated and very heavy before the run, making it difficult for you.
How To Make?
Soak some chickpeas overnight
Boil them in the morning and drain the excess water
Leave them to cool down a bit
Once cooled, add them to a blender and blend everything till it's mixed
Once it has been mixed, add 1 tbsp of tahini and juice of 1 lemon
Add a pinch of salt and pepper to season
Blend everything to make a smooth paste
Transfer it to a bowl and enjoy
8. Fruit Bowl with Peanut Butter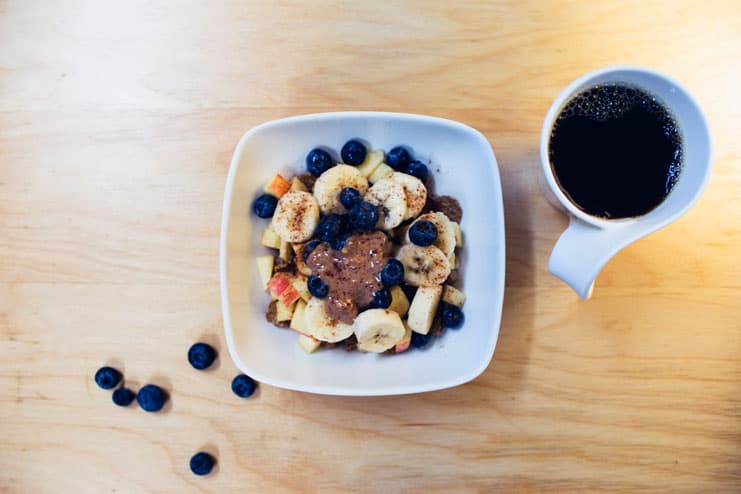 For your foods to eat after running, a small fruit bowl with a dollop of natural peanut butter in the middle is an amazing option.
It is best if you include apples or banana because those two fruits have been found to have immense benefits with muscle recovery and better health in the long run.
In addition to helping manage your hunger, it has also been found to have beneficial impacts in helping balance your blood glucose levels, further helping improve your recovery after a run.
The only thing that you need to ensure is the fact that the peanut butter doesn't contain any kind of added sugar in it. That can create a problem for your health and do worse than good.
How To Make?
Cut some slices or apple and banana
Add them to a bowl or plate
Eat that with a spoonful of peanut butter as a dip
9. Vegetables Omelet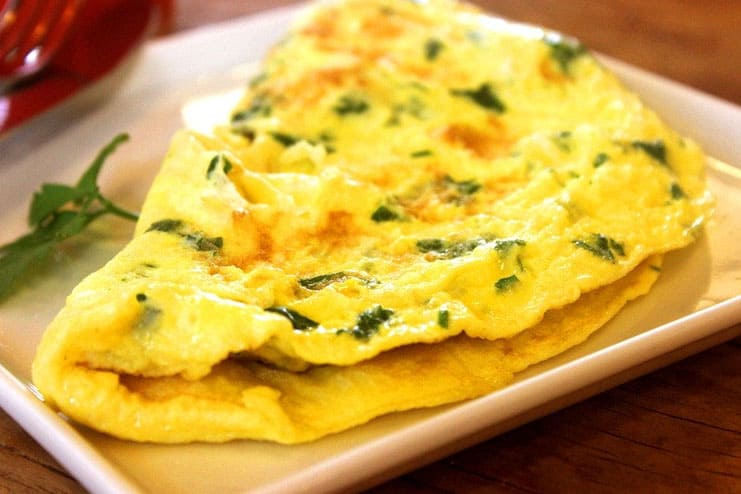 A vegetable omelet is yet another amazing option when it comes to good foods to eat after running.
This dish is loaded with the perfect balance of carbs, protein and healthy fats that make for a healthy and filling breakfast. It is also best suited for quicker muscle recovery and prevents the feelings of fatigue that you could be experiencing.
Even a number of studies have found that including eggs as a part of the morning diet promotes better and faster weight loss in no time.
How To Make?
Chop some fresh spinach, tomatoes, onions and some carrots in a bowl
In a bowl, break two eggs and add the cut vegetables
To that, add some shredded cheese
Add some salt and pepper to taste
Mix everything and pour it to a hot skillet
Cook one side till it's done and then flip to cook the other side
Enjoy this with a piece of whole grain toasted bread
10. Nut Butter And Strawberry Open Sandwich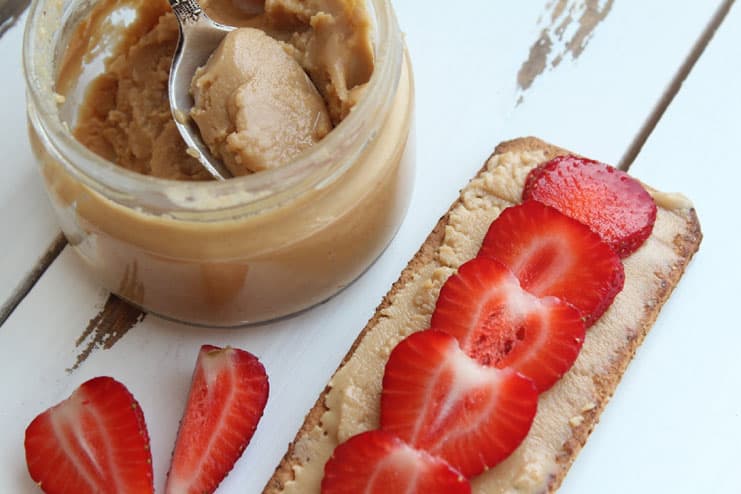 Another amazing one of the best foods to eat after running is the combination of nut butter with some berries.
The combination is rich in the healthy fats and enriching antioxidants which impose amazing benefits on the body and in recovery of the muscle after a workout. It is also very nutritious and good if you are trying to lose weight.
If possible, opt for whole grain breads instead of the white bread.
How To Make?
Toast two slices of whole grain bread
On that, add a generous layer of unsweetened natural nut butter
Add some sliced berries on top and eat it
11. Salmon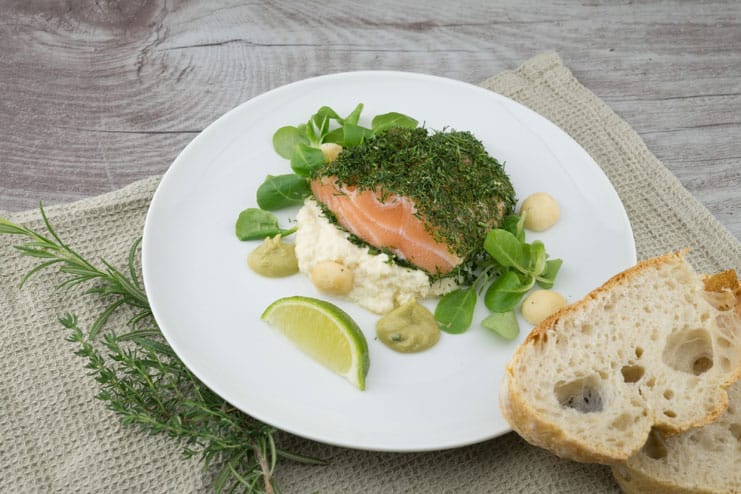 Salmon is one of the best foods to eat after running because of the composition of omega-3 fatty acids and antioxidants it has.
It is not just amazing in terms of its taste but also in terms of the benefits it has on the body. Since you need beneficial muscle recovery post run, steamed salmon on a bed of veggies is actually an amazing option that you can check out.
It is also light on the stomach, so you won't feel unnecessarily full and get on with the day without any issues.
How To Make?
Get a salmon fillet and add some lemon juice and olive oil on both sides
Sprinkle some salt and pepper on it
Bake the salmon pieces in the oven till it's cooked through
Eat with some roasted or steamed veggies on the side
12. Whey Protein Shake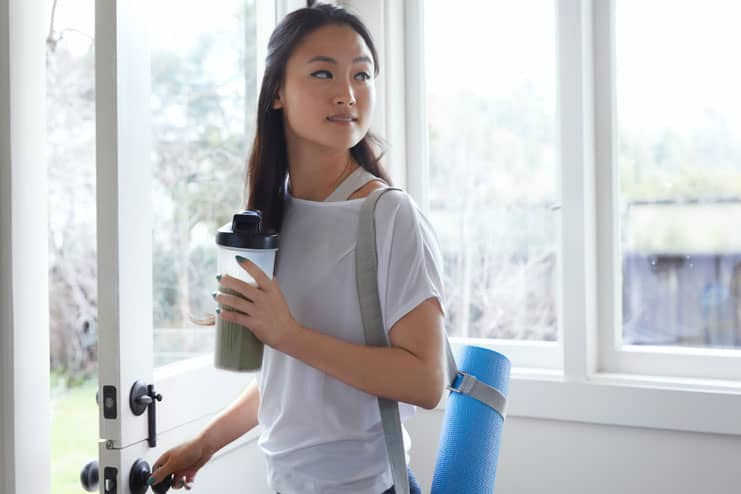 Protein shakes are one of the best post run foods, and adding it some whey to it further boosts the benefits.
Whey protein has a large quantity of protein availability in it which has been found to have amazing benefits in improving muscle recovery in the long run.
Not only it is loaded with protein, but it is also easy to digest and keeps you full for quite a long time. The whey protein packs in the essential amino acids that are beneficial for the body. This is also an amazing option for the ones who are looking for ways to build muscles.
How To Make?
Start by add half of a frozen banana to a blender
To that, add 2 scoops of the whey protein powder
Add 1 glass of milk to it
Blend everything till it's combined
Transfer to a glass and drink
What Not To Eat After Running?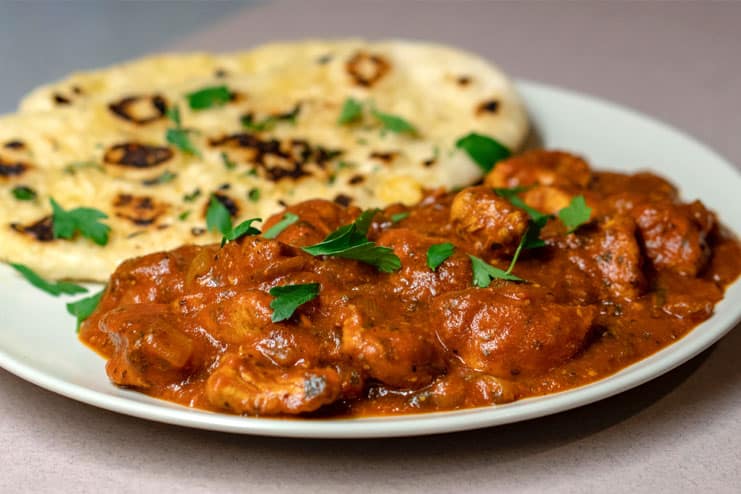 Like how there are good foods to eat after running, there are some which should be avoided at all costs. If you aren't that sure which ones to avoid, we are going to list a few out for you.
1. Processed Energy Bars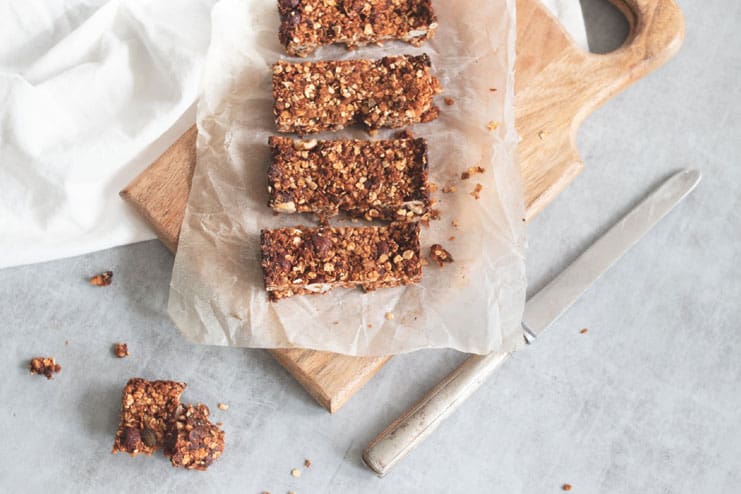 It is possible that you have been sold with the marketed processed energy bars but they do little good to your body after the run.
If you don't want to stuff your body with unnecessary amount of sugar and unhealthy ingredients, avoiding these would be the best option for you.
Energy bars made at home with natural and organic ingredients can be a good option, if you are interested.
2. Junk Food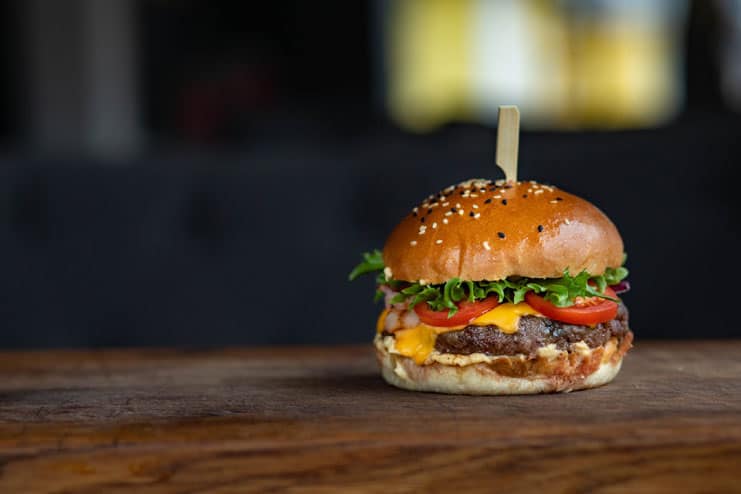 We often encounter people who go for a 1 hour run in the morning and then end up eating in McDonald's for their breakfast. If that is something you are doing, chances are that you are negating all the good that you did to your body in the first place.
Eating junk and high Trans fat containing food impacts the body negatively and can even enhance the risks of heart diseases that majority of the people aren't even aware of.
Apart from causing weight gain, they are also hard to digest, further making it a bad option for you to eat after a morning run.
3. Super Salty Foods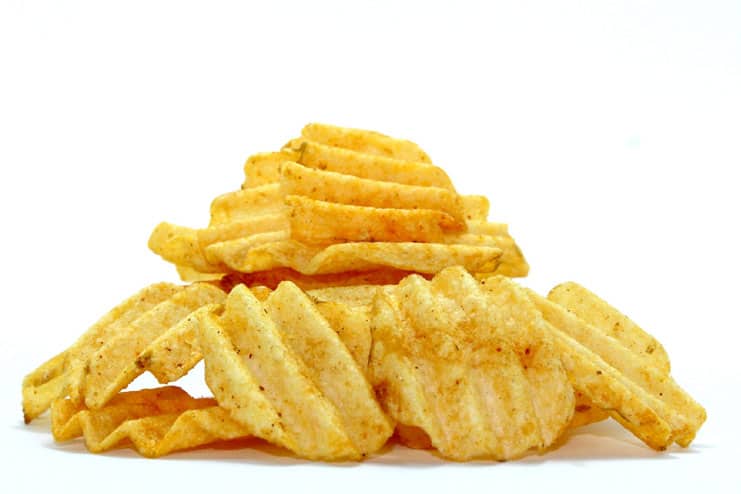 Eating super salty foods after a workout or a run in the morning can negatively impact your health. Since the body is already dehydrated because of the excessive sweating, chances are that eating extra salty foods can further make the impacts worse.
Salt tends to draw out the water from the cells, further worsening the condition of the dehydration.
This is why avoiding super salty foods like pickles and chips are best suggested. It is important that you replenish the lost sodium in the body after a run but doing so by stuffing the mouth with excess salty foods won't do any good.
Instead, eat a balanced meal with all the necessary nutrient balance for a better impact on your health.
4. Alcohol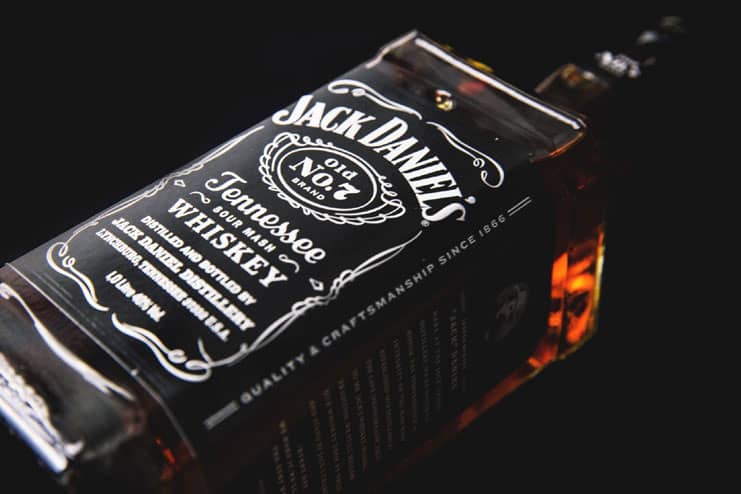 Even though this might sound absurd because who even drinks early in the morning, right? Well, more than a warning, this is a suggestion that you should keep in mind.
If you don't want to flush down all of your efforts down the drain, it is important that you focus on avoiding alcohol.
Drinking alcohol further dehydrates your body, causing negative impacts on your health. It also inhibits the seamless protein synthesis in the body which is necessary for the smooth functioning of the body.
5. Sports Drinks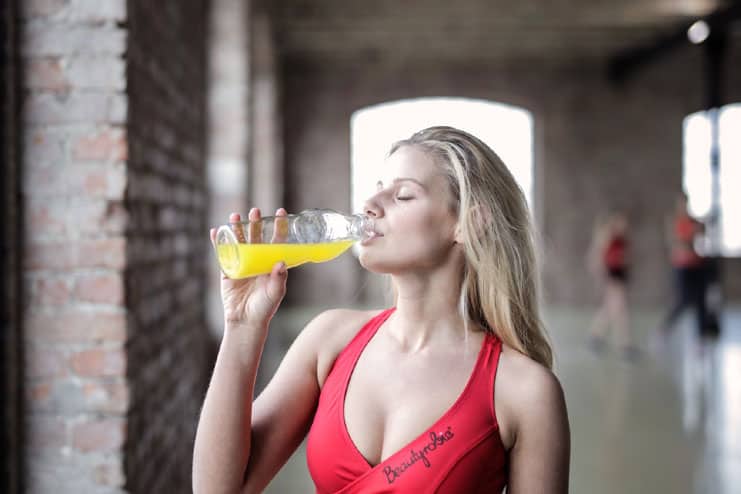 We often tend to have a habit of reaching out for the highly sweetened sports drink for our post run meal ideas but this does worse to your body than good.
If you don't want to experience a sudden upsurge in the blood glucose levels and negative impacts on the body, it is best suggested that you do avoid drinking these drinks for good.
Instead, for the rehydration, depend on just water because it does the job more than fine.
When it comes to the foods to eat after running, there are a number of options available. In order to ensure better health and effective muscle recovery after the run, it is important that you feed your body with the necessary amount of all the macro and micronutrients needed. We have sorted you out with the top foods to eat and the ones to avoid. Hope it helps!