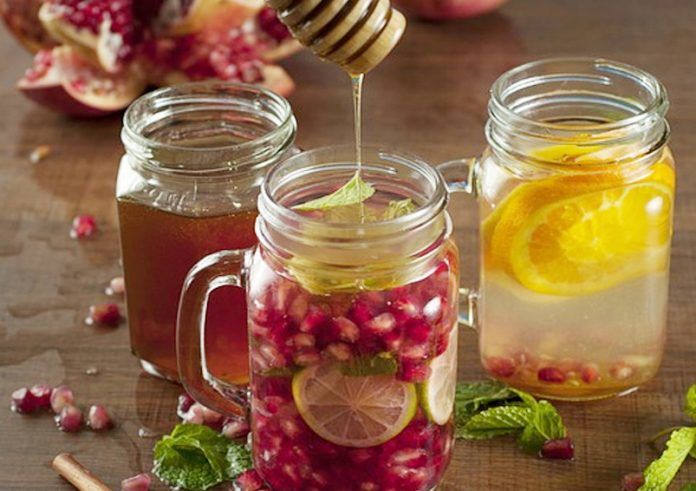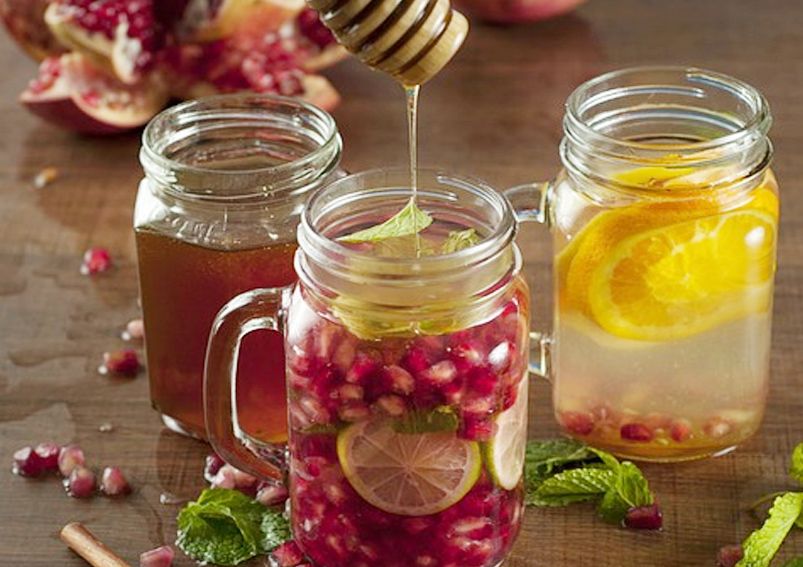 So, what if I tell you that the combination of fruits and water can help you lose weight and aid in a number of other health issues? You might say that of course I know this but were you aware of the concept of infused water that I was primarily talking about? Infused water is a booming trend that has taken over people's lives because of its remarkable impacts with regards to weight loss and the complete well being of a person.
What is Infused Water?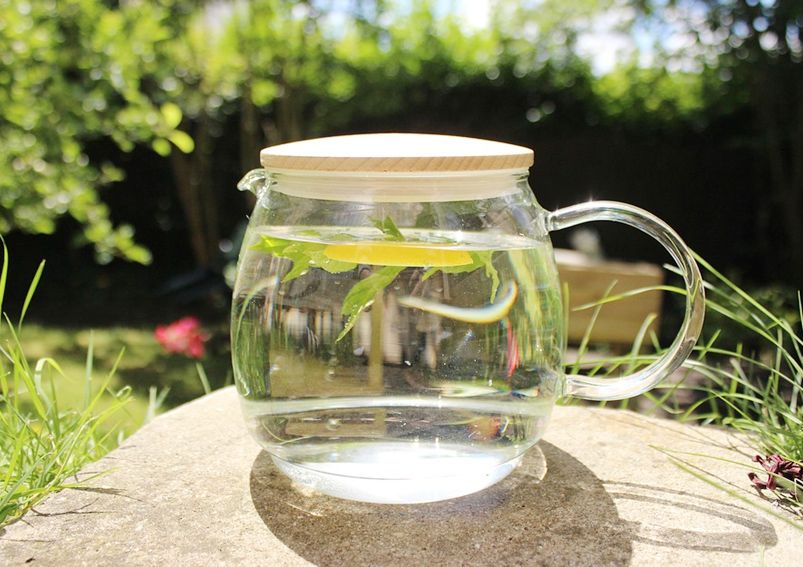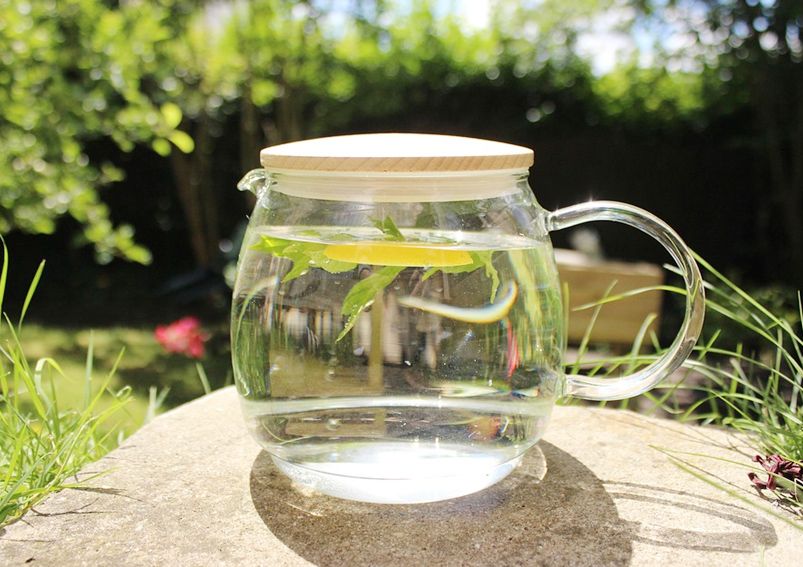 Often known as detox water or fruit flavoured water, infused water is nothing but cubed and cut pieces of fruits or vegetables immersed in a pitcher of cold water. Most people who aim to lose weight but eat healthy at the same time, often start their detoxification process with the infused water. There are a whole lot of variety when it comes to infused water because the preferences and choices all primarily lie in the hand of the person and the kind of fruit or vegetable that they like.
One great thing about infused water is that it doesn't contain any ounce of calories which is what makes it ideal for people opting for diet plans for weight loss. It is always best to make your own detox/infused water fresh at home rather than relying on the store bought ones because you never know the kind of preservatives and additives they mix into the water to increase the shelf life of the product.
Why Should We Drink Infused Water?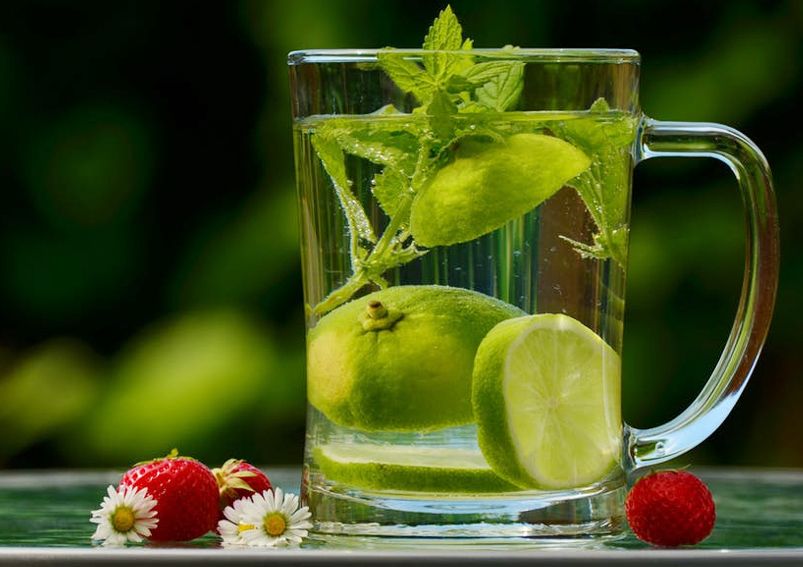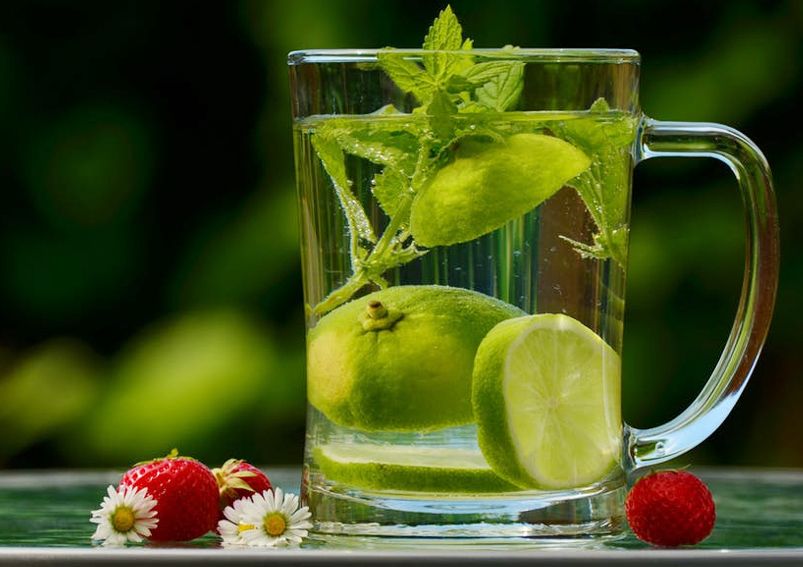 Infused water has way more benefits than what you think it does. It is loaded with amazing vitamins, minerals and other essential nutrients, all the while, lacking one of the thing that many people fear – CALORIES. The health benefits of consuming water is abundant and we are all aware of it. But, the consumption of infused water takes the concerns of health to the next level by uprooting the cause of the problems. Infused water promotes the process of detoxification which is one of the primary benefits for the overall betterment of any person.
Some of the Primary Benefits of Infused Water Include:
[embedyt] https://www.youtube.com/watch?v=EiT77kA29y8[/embedyt]
Check Out the Most Popular Benefits of Healthy Infused Water
1. Weight Loss and Detoxification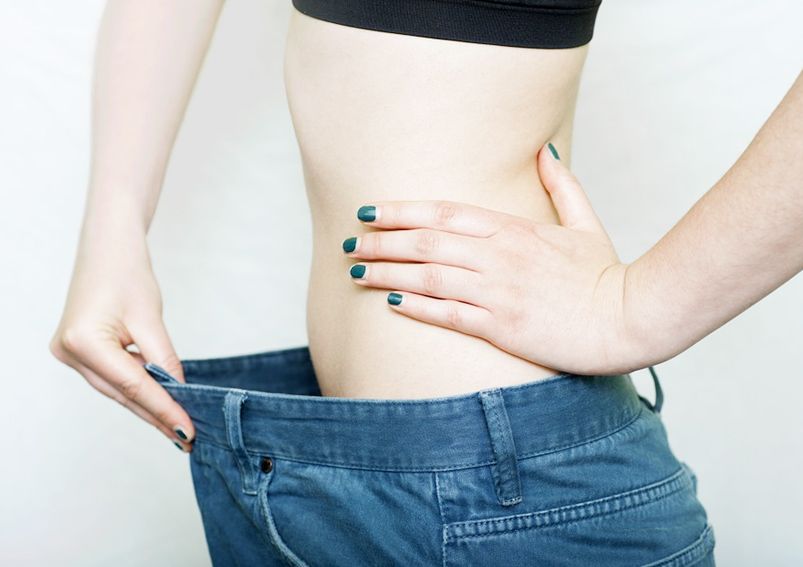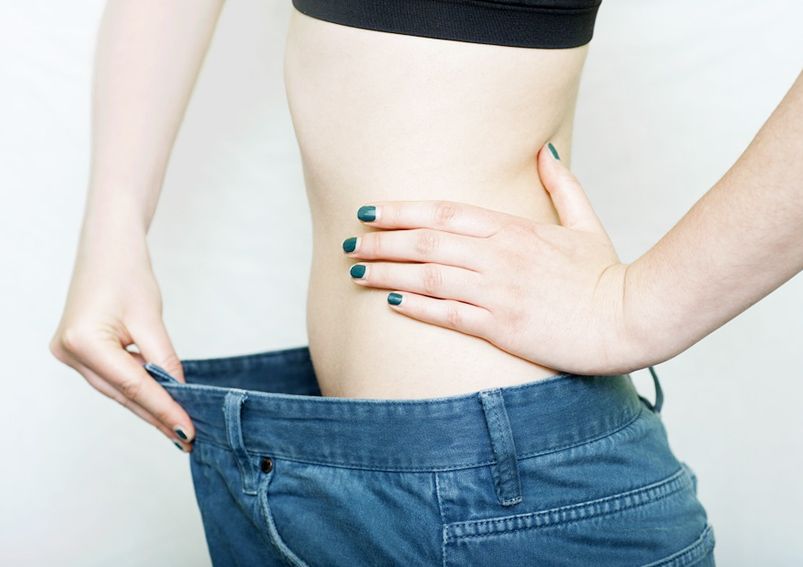 The very first thing in the category of benefits of infused water has to deal with the concept of weight loss. With the impending list of benefits that this special concoction imparts, it is hard not to talk about it. Infused water flushes out the harmful toxins from the body which is exactly what promotes the concept of proper digestion in humans. The process of detoxification and increased metabolism aids in the weight loss as well.
2. Feeling Full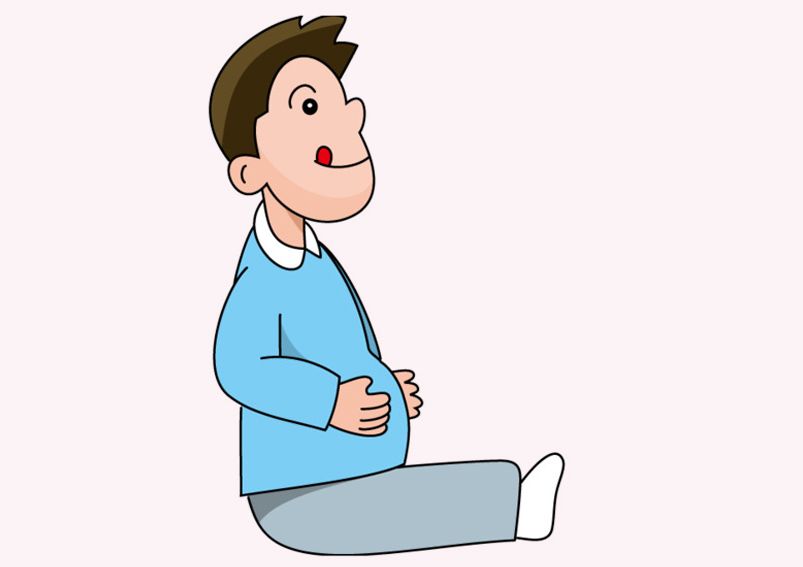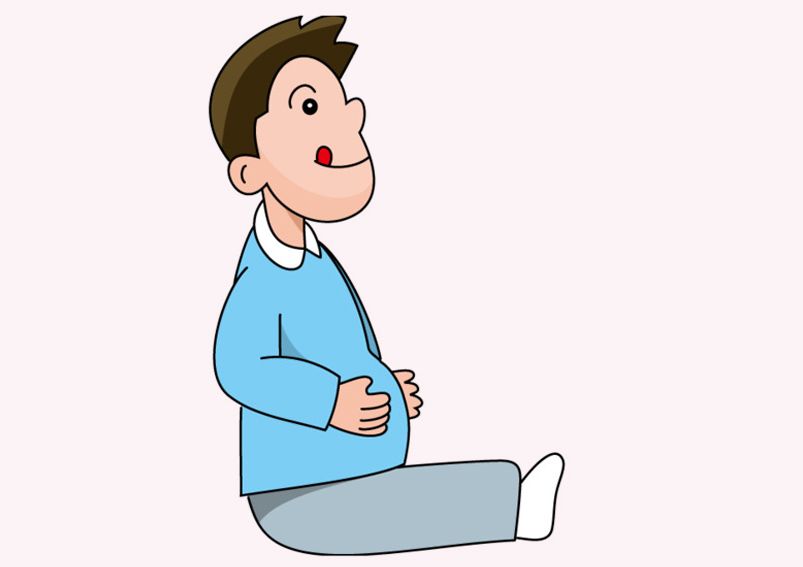 The feeling of fullness is often hard to achieve when you have your favourite spread of food decorated out in front of you, isn't it? Drinking infused water takes care of that issue as well. As the infused water is full of nutrients and minerals, it often leaves a person feeling full even though they ideally just drank a glass of water. This feeling of fullness prohibits them from eating unwanted things that could, in turn, increase their weight.
3. Reduces Muscle Fatigue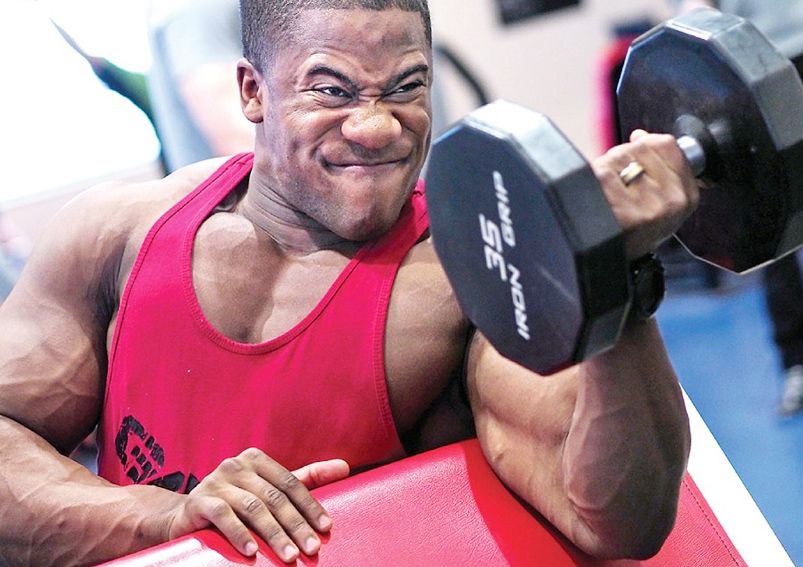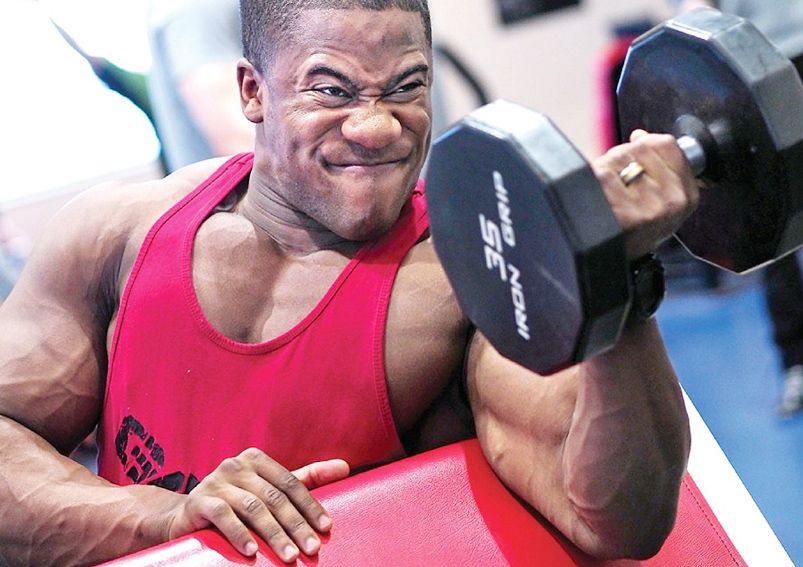 Strenuous activities like working out in the gym, doing yoga etc often leaves the muscles in a fatigued condition and all you want to do is undo everything you did. Isn't it? Consuming infused water helps with this problem and keeps the muscles supplied with sufficient quantities of nutrients which helps to keep such issues like muscle fatigue or stretch at bay.
4. Boosts Your Mood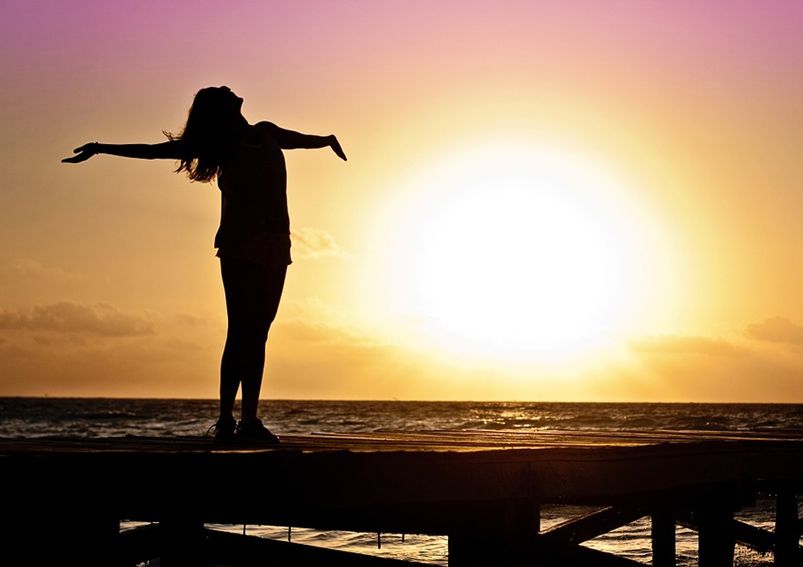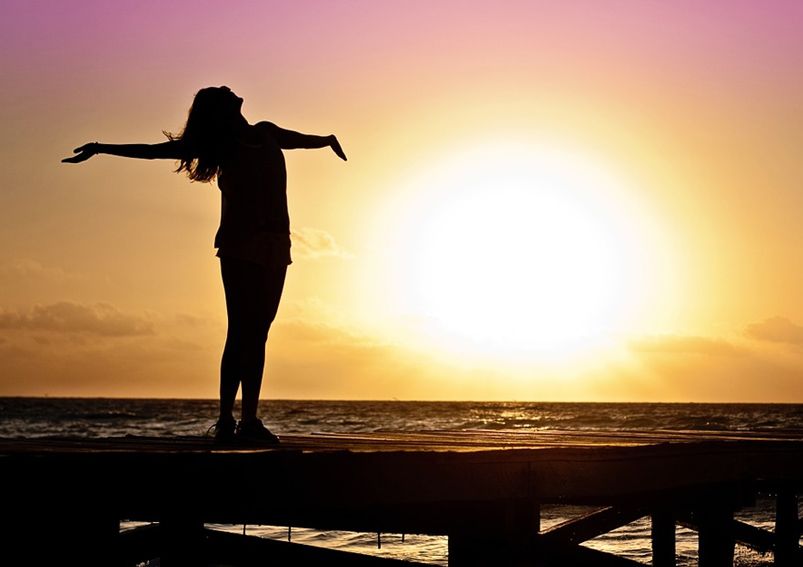 What if I say that infused water is an amazing mood booster? Would you believe it? Well, believe it or not, it actually is an amazing stress buster and mood lifter. Many experts claim that it is all because of the process of detoxification. The toxicity of the body is often a cause of dragging one's mood down so when the same is getting rid of, the mood simultaneously gets better.
How to Make Infused Water?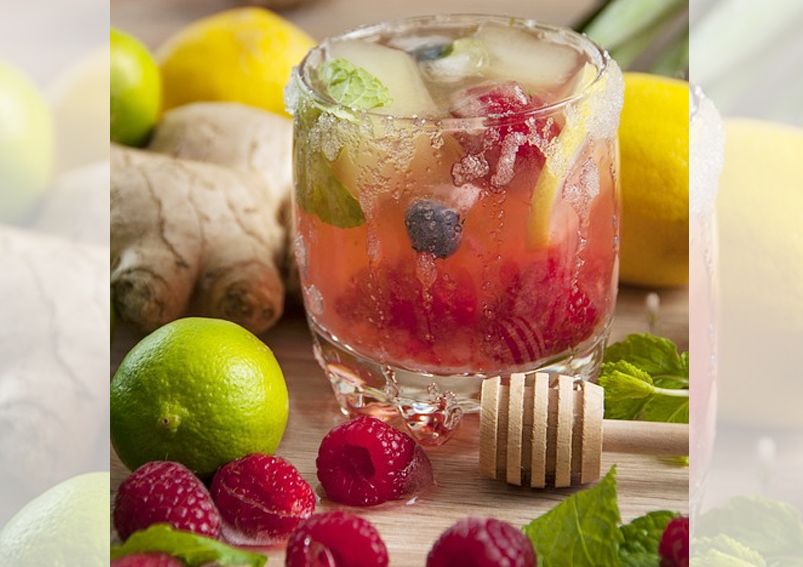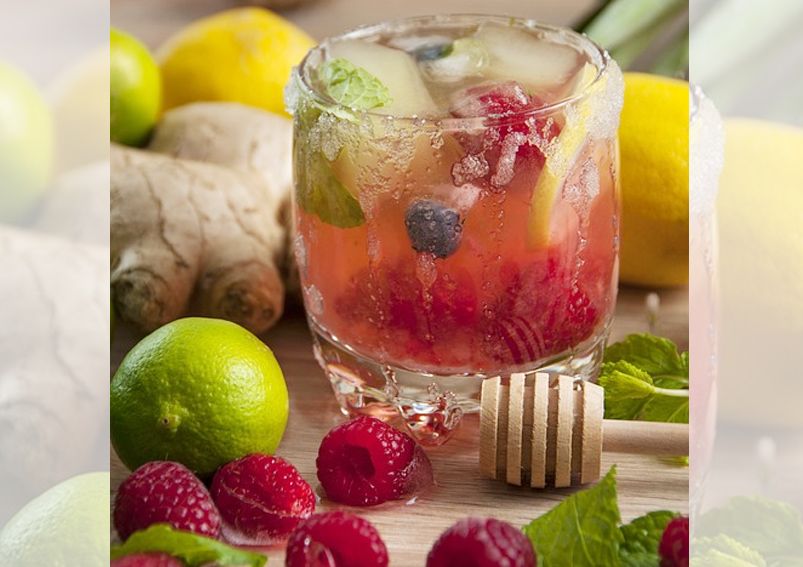 Preparing infused water at home is one of the easiest tasks you can do. All you got to do is take a jug or pitcher of water and mix the fruits and veggies and let it steep for a few hours. Sounds easy, doesn't it? Well, it is not that easy but not too tough as well. In this section of the article, you will find the top recipes for different variants of infused water along with their health benefits.
[embedyt] https://www.youtube.com/watch?v=E4c2WjhDuZU[/embedyt]
Check Out These Infused Water Recipes For A Healthy Well Being.
Some of the Popular Varieties of Infused Water Include:
1. Apple Infused Water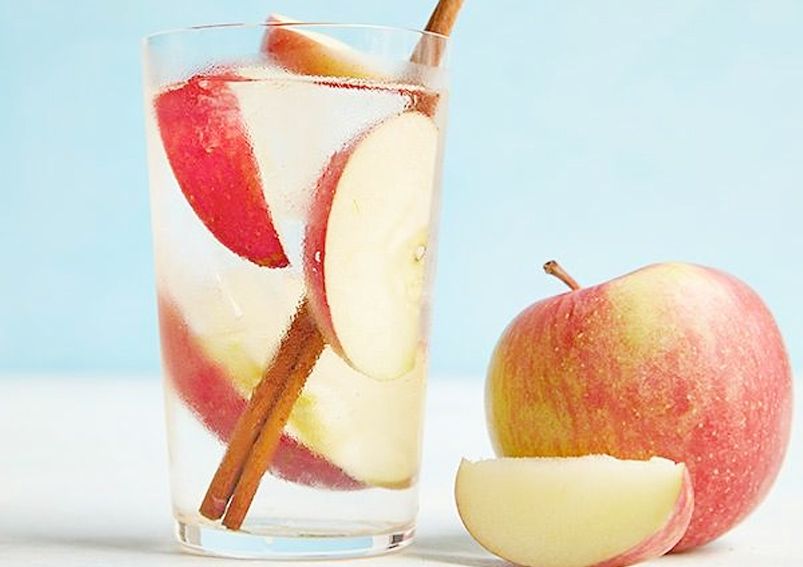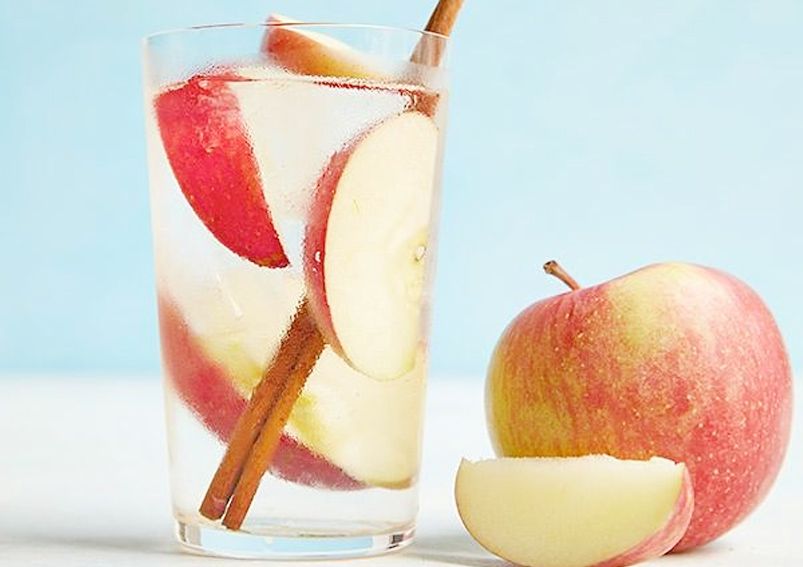 Apple is a versatile fruit that is predominantly known for its health benefits. After all, an apple a day keeps the doctor away, doesn't it? What if I said to you that infusing your cold glass of water with apple can inflict a number of health benefits to your body? Well, it most definitely is true. Apple is known for being a stimulator for weight loss, helps maintain glucose levels in the body and even manages the functioning of the cardiac system.
How to make?
Take a fresh and ripe apple and cut the core out
Make sure to remove all the seeds
Cut the apple into thin circles and add it to a jug of cold water
Let the apples seep into the water for about 4-6 hours
Optional, but you can even add a stick of cinnamon and a bit of honey for taste
Benefits:
Aids weight loss
Stimulates the rate of metabolism
Detoxifies the body
Slows down ageing process with the aid of antioxidants
Restores the levels of vitamins and minerals in the body
2. Black Grape Lime Infused Water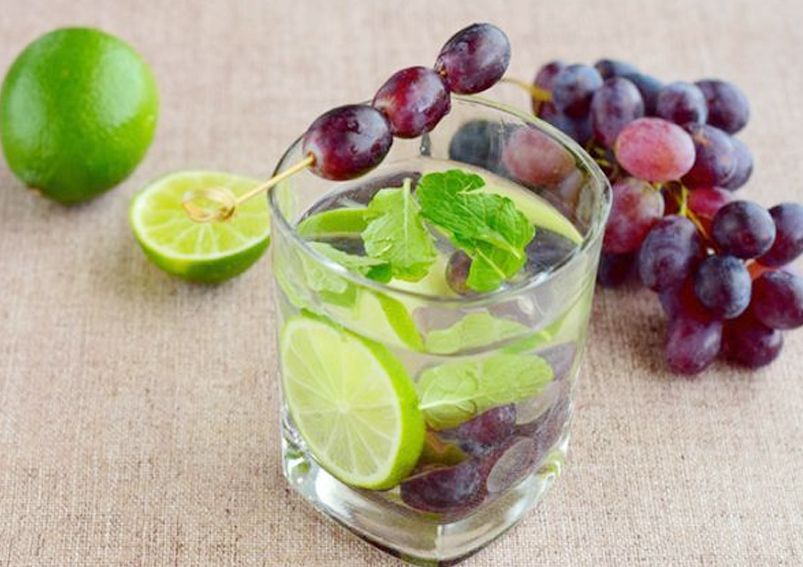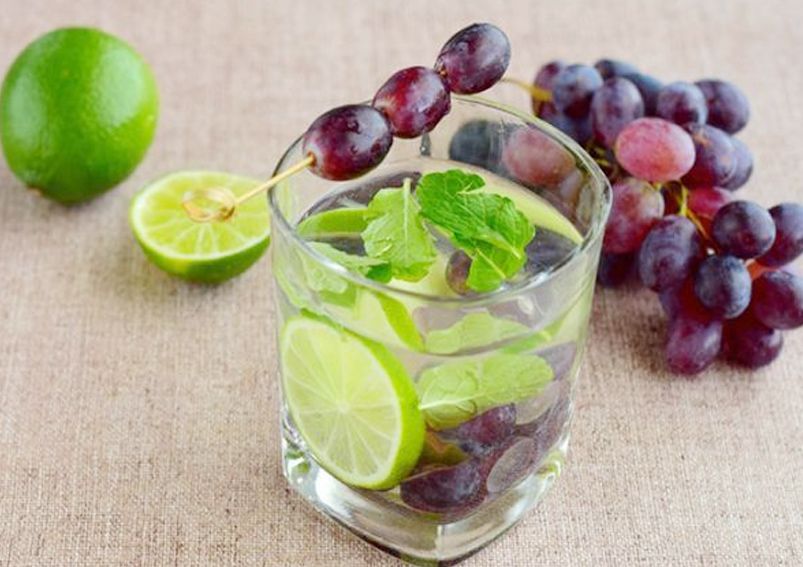 Grapes and lime are both rich in vitamins, minerals and especially Vitamin C. If you are looking for an effective yet tasty way to cut down those flabs around the stomach, the black grape and lime infused water is the answer to your queries. This has amazing detoxifying and anti-oxidant properties which help in curing a number of diseases and issues that people are often times facing in their lives.
How To Make?
Cut around 10-15 black grapes in half and keep them in a bowl
Slice the limes into thin circles and get rid of the seeds in the meantime
Fill a jug or pitcher with cold water and add the grapes and lime into it
Let it sit for 3-4 hours and then strain the water and drink it
Benefits:
Weight loss
Helps in killing cancerous compounds
Promotes digestion
Freshens the breath
Detoxifies the harmful toxins
3. Pineapple and Mint Infused Water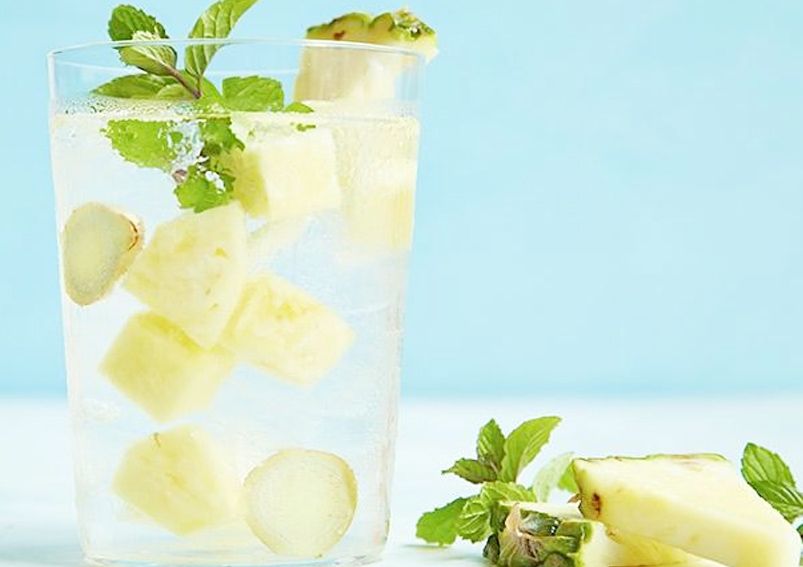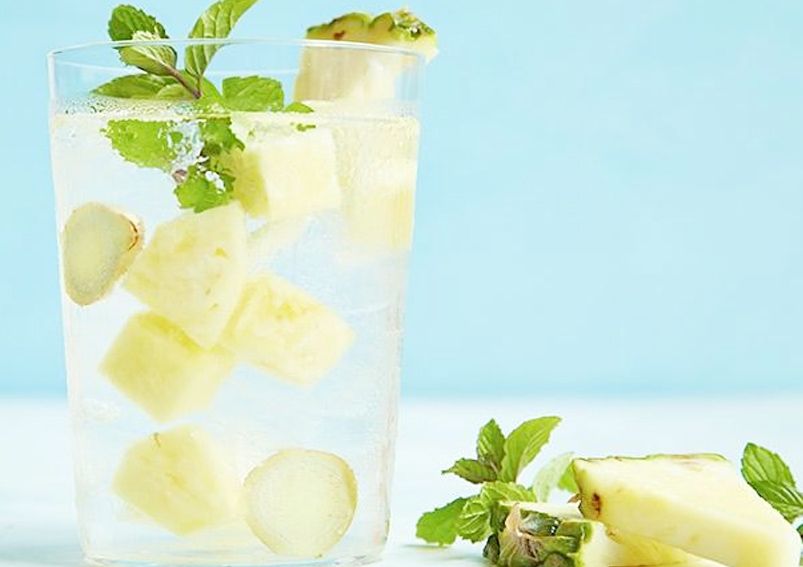 Drinking a glass of detox water often helps in not just detoxifying the body and getting rid of the unwanted pounds of the body but it also helps in boosting one's energy. This is exactly what one can expect from the consumption of the pineapple and mint infused water.
How To Make?
Peel half a pineapple and cut it in small cubes or triangles
Fill a pitcher with about 10 cups of water
Add the cut pineapples and a handful of mint leaves
Mix it well and leave it in the refrigerator for about 2-3 hours
Strain the drink and enjoy
Benefits:
Pineapple in the water combats with sugar cravings throughout the day
Mint helps with the digestion
Helps in regulating the metabolism
Promotes weight loss
4. Orange and Mint Infused Water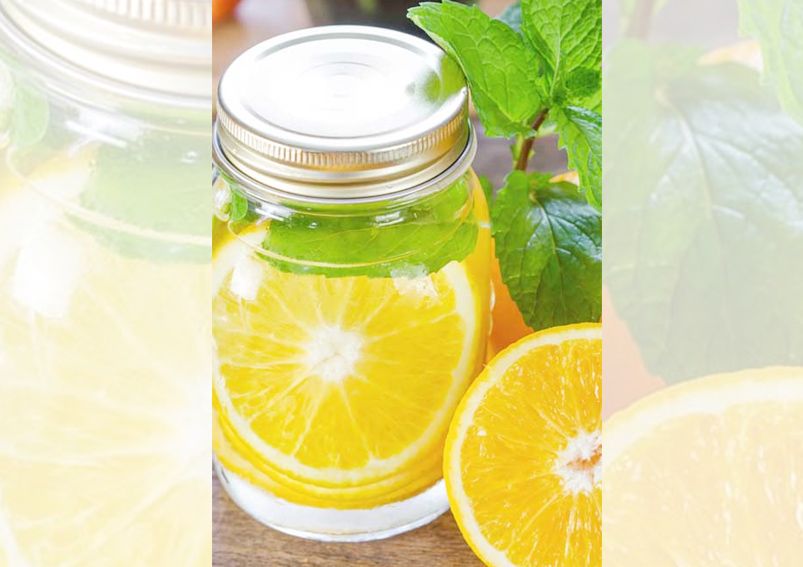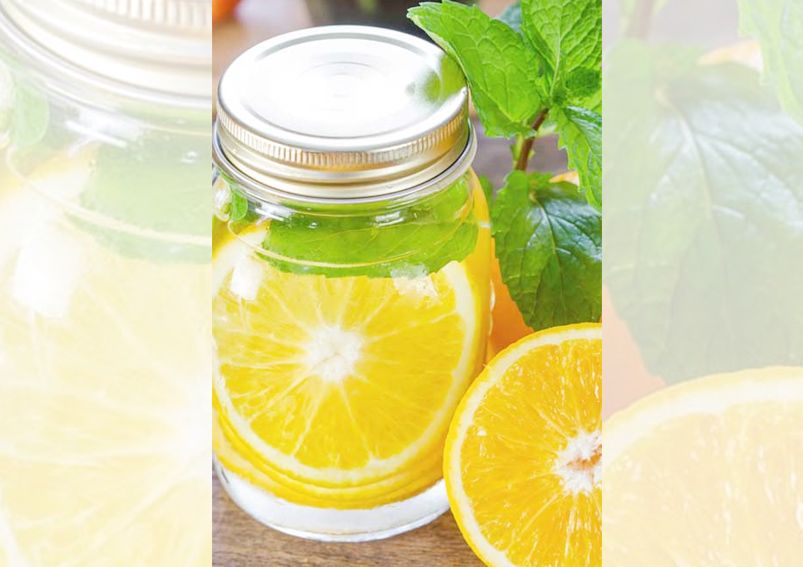 Orange itself is an amazing citrus and add mint to the mixture and it is a match made in heaven. The orange and mint infused water, much most of the detox water recipes follow the same direction but inflict amazing results for the betterment of one's health. The combination of citrus with the mint definitely inflict a number of positive impacts on the body.
How To Make?
Cut some slice of orange in thin circular shape
Fill a jug or pitcher with water and pour the orange slices in them
Add a handful of mint leaves in it and leave it be for 2-4 hours
Strain the liquid before drinking and refrigerate it for further use
Benefits:
Boosts metabolism
Freshens breath
Helps with weight loss
Improves skin quality
Restores hydration in the body
5. Cucumber and Mint Infused Water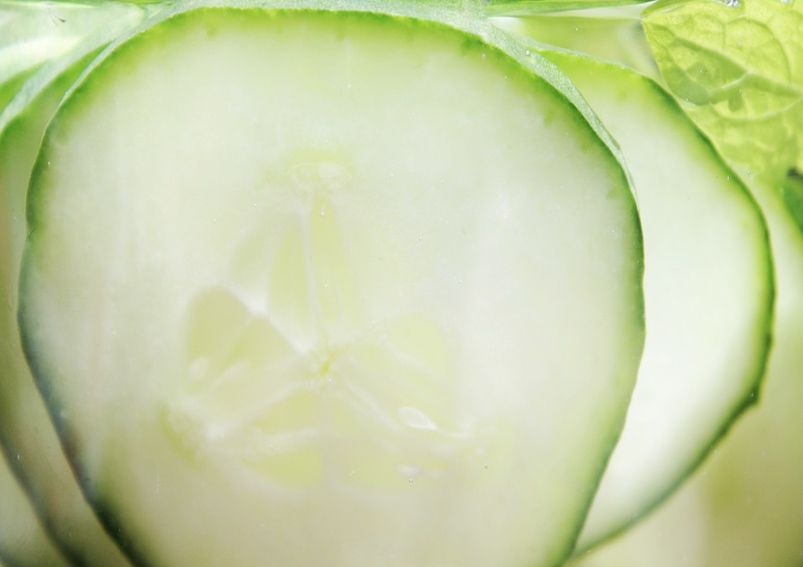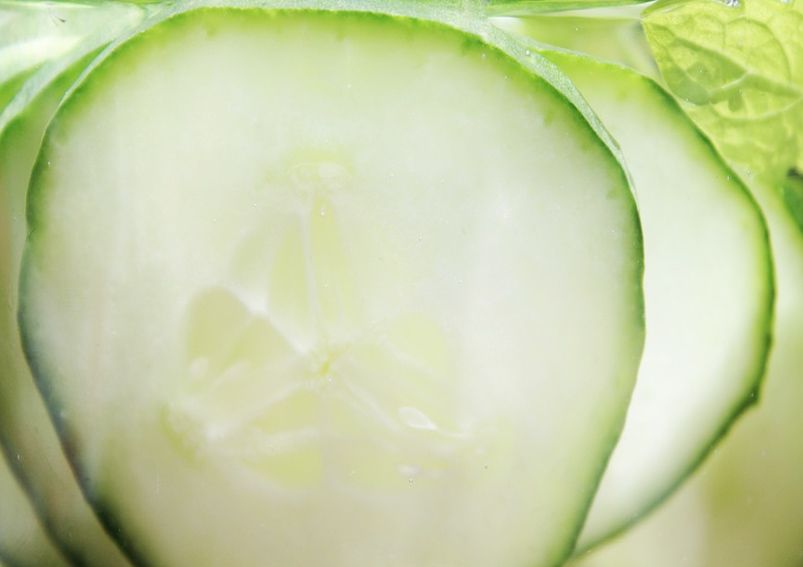 Just the mention of cucumber has the capacity to tone down the intensity of the scorching heat. Imagine mixing that with mint and you have a match made in heaven. The cucumber and mint infused water is a great variant of detox water that effectively helps in keeping the body cool during intense heat rush of the summer.
How To Make?
Cut the cucumber into thin circular slices
Pour water into a pitcher and add the cucumber slices in them followed by a bunch of mint leaves
Mix it well and keep it aside for a few hours
Strain the liquid and drink it
Benefits:
Cools the body temperature
Promotes anti-inflammatory properties
Improves digestion and metabolism
Helps with weight loss
6. Blueberry Lemon Infused Water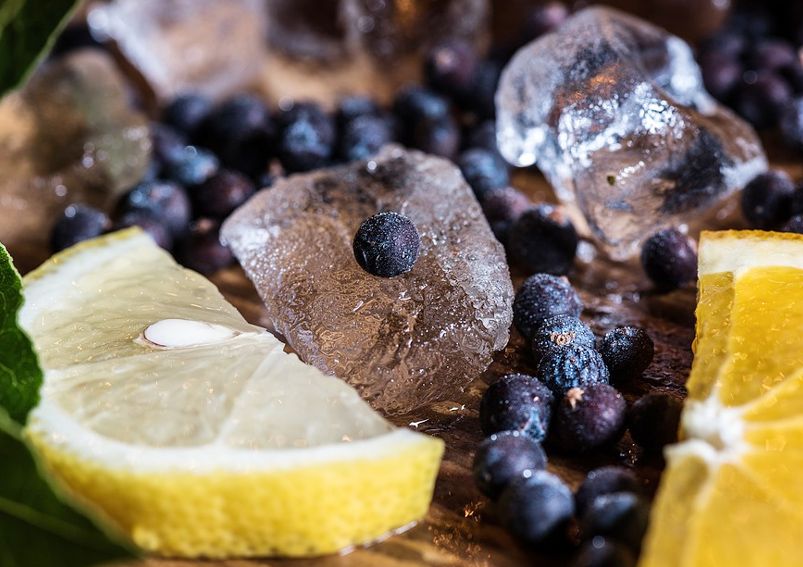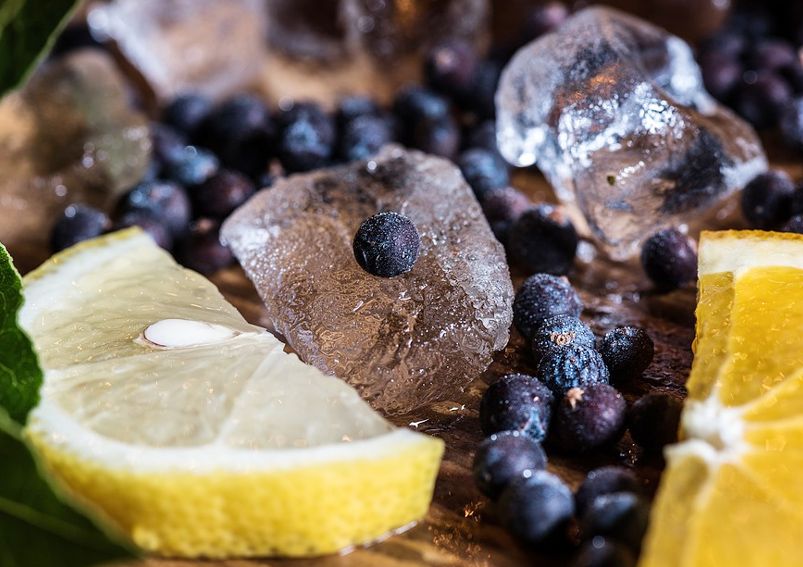 Let's be real for a moment here, drinking just water throughout the day often gets boring which is why it is best to switch to something that's not just healthy but tastes good as well. Blueberry and lemon infused water not just helps boost your overall health and immunity, it tastes way better than your normal go to the source of hydration, water.
How To Make?
Take a few blueberries and lemon in a muddler and muddle it to squash all the ingredients
Fill a pitcher with water and add the muddled ingredients
Add some freshly sliced lemon and blueberries too
Mix it all together and let it steep for a few hours
Strain and drink the liquid
Benefits:
Helps boost immunity
Lemon makes the skin better
Helps in detoxification of harmful toxins
Promotes weight loss
7. Watermelon Basil Infused Water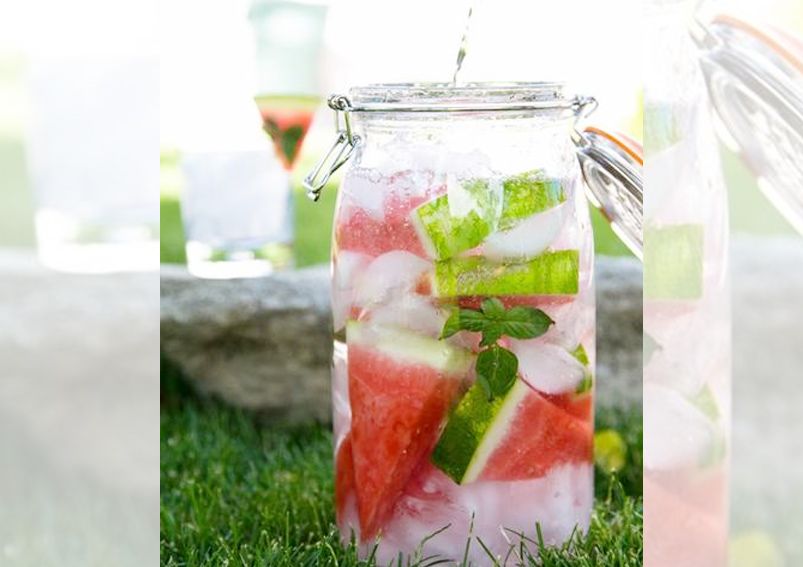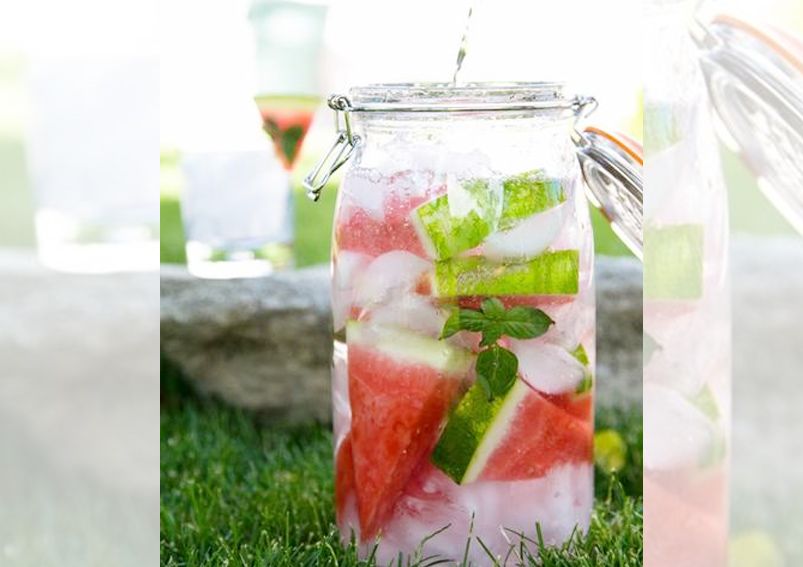 Watermelon and mint have their own health benefits owing to their constituents. With that being said, can you even imagine the kind of benefits it would impart when mixed together? Well, the possibilities are endless and all in the best of our concerns. The watermelon and basil infused water might not be the very first preference for a lot but it sure does inflict a number of positive benefits which is what one needs at the end of the day.
How To Make?
Cut some watermelon into small cubes
Fill a pitcher with water and add in the cut watermelon cubes along with a handful of fresh basil leaves
Let it be for around 2-3 hours and then strain the liquid and drink
Benefits:
Enriches the vitamins and minerals in the body
Reduces body fat
Maintains blood pressure
Reduces the blood glucose level back to normal
Fights cancer causing agents
8. Strawberry Lemon Infused Water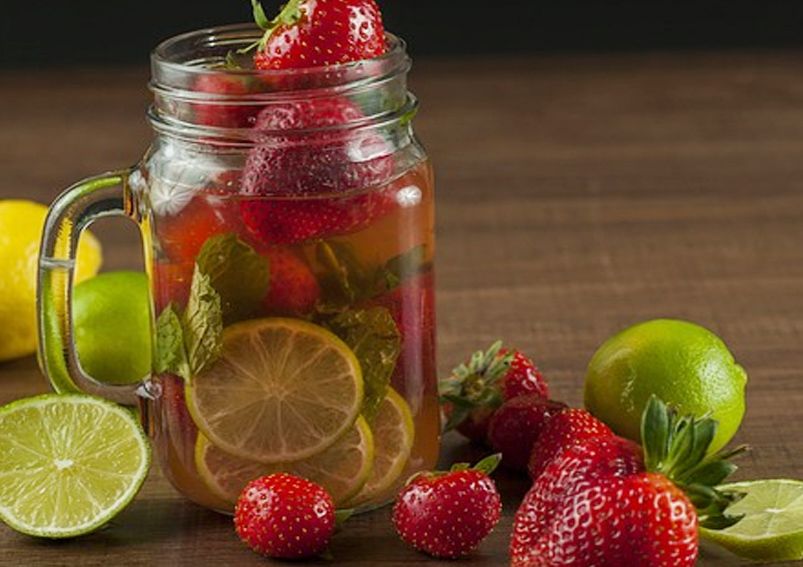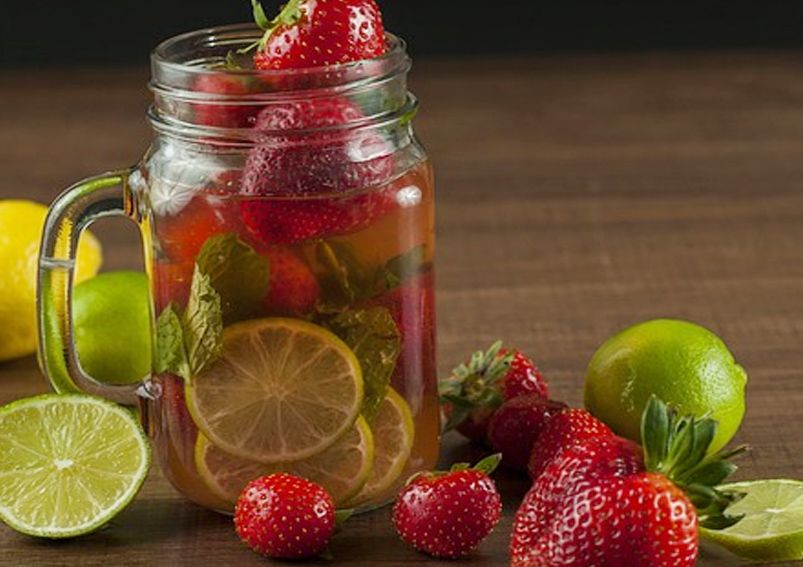 Strawberry and lemon both are known for their impending health benefits. There is literally nothing like the amazing taste of the tangy harmony of the strawberries with the lemon on a day where the sun is shining brightly above our head. This variant of infused water is one of the most opted variants because of its taste and amazing health benefits.
How To Make?
Cut some ripened strawberries into pieces
Slice a lemon into thin circular slices
Fill a jug with water and add the strawberries and the lemon slices
Let it sit for a few hours
Drink it after straining and refrigerate the rest for two days
Benefits:
Helps improve the functioning of the heart
Promotes cancer prevention
Aids with weight loss
Keeps blood sugar in control
Antioxidative property delays ageing
Hydrates the body with vitamins and minerals
9. Cranberry Orange Infused Water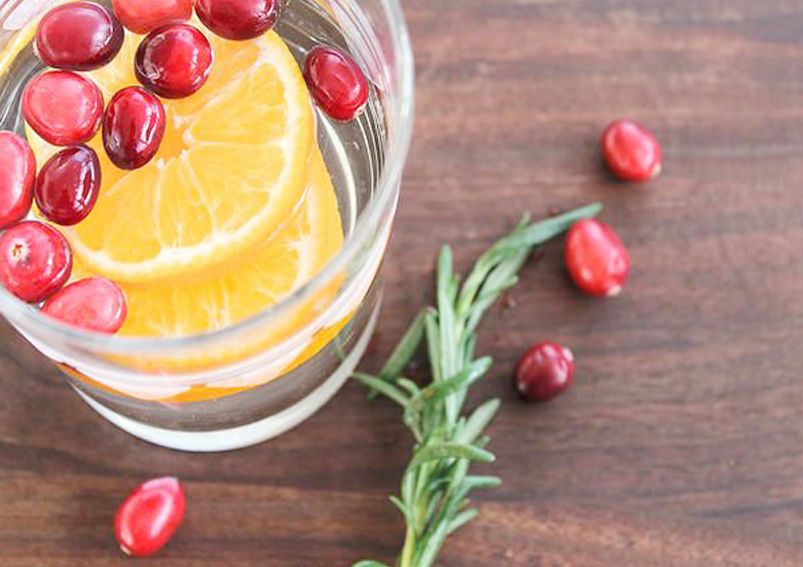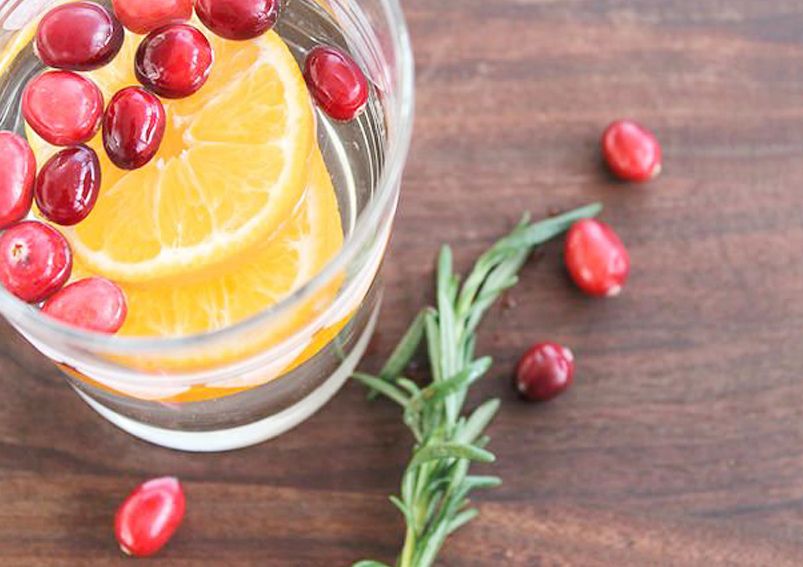 Any source of citrus is loaded with Vitamin C which is one of the best naturally occurring antioxidants that effectively soothe and boosts the immune system with ease. If you are looking for a healthy yet tasty variant of infused water that keeps you fresh, this is the one to go for. Cranberries and orange, both individually and together, inflict a number of health benefits.
How to make?
Cut an orange into thin slices, making sure to get rid of the seeds
Fill a pitcher with water and add the cut orange slices along with a handful of cranberries
Let the concoction sit for 2-4 hours
Strain and drink it
Benefits:
Induces anti-inflammatory properties
Has anti-oxidative properties for the better immune system
Promotes detoxification
Aids in weight loss
10. Mango Ginger Infused Water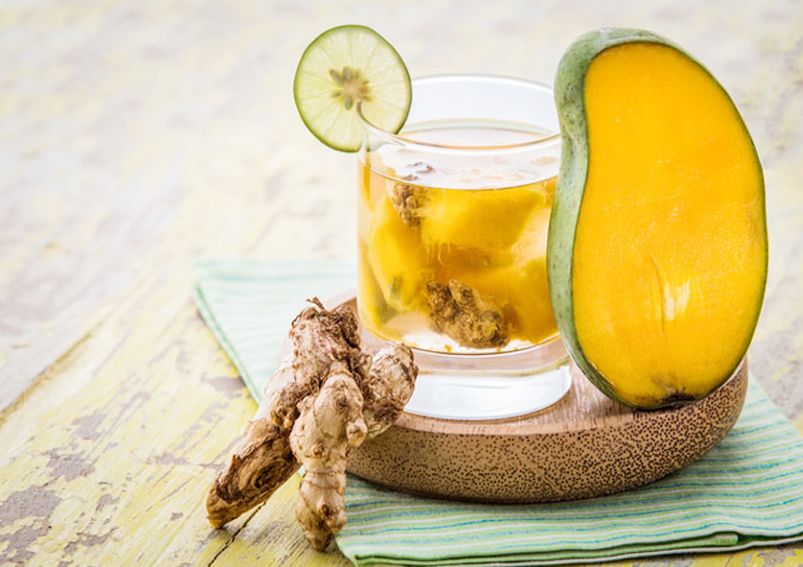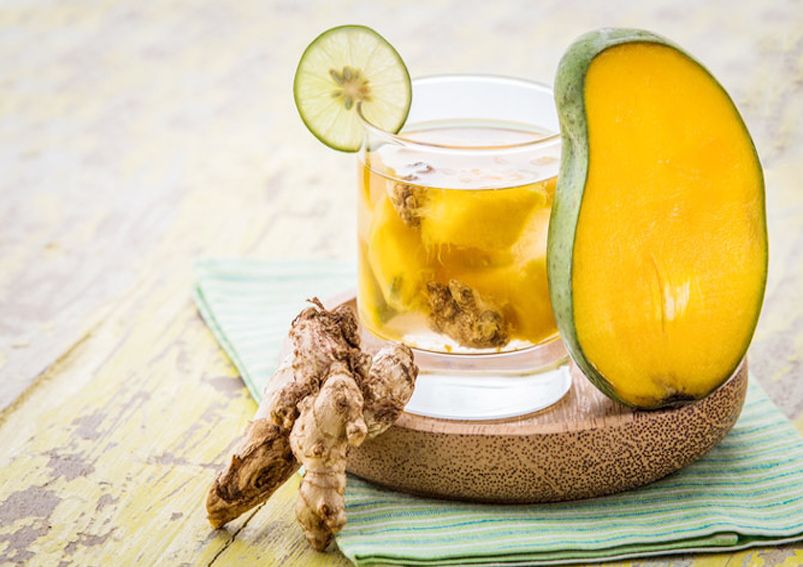 If you are looking for a variant of infused water that has a slight pungency and kicks to it, it is best to opt for the mango and ginger variant. Apart from being an amazing source of detoxifying properties, it is also great for increasing and boosting the rate of metabolism in the body which, in turn, helps in the process of weight loss as well.
How to make?
Cut some slices of mango, either in normal strips or cubes
Peel the ginger and cut into thin slices
Take a pitcher full or water and add the ingredients into it
Let it sit and steep for 4 hours
Drink after straining the liquid
Benefits
Boosts metabolism
Aids in curing any sorts of pain
Reduces heart burns and improves digestion
Improves memory and increases libido
11. Grape Orange Infused Water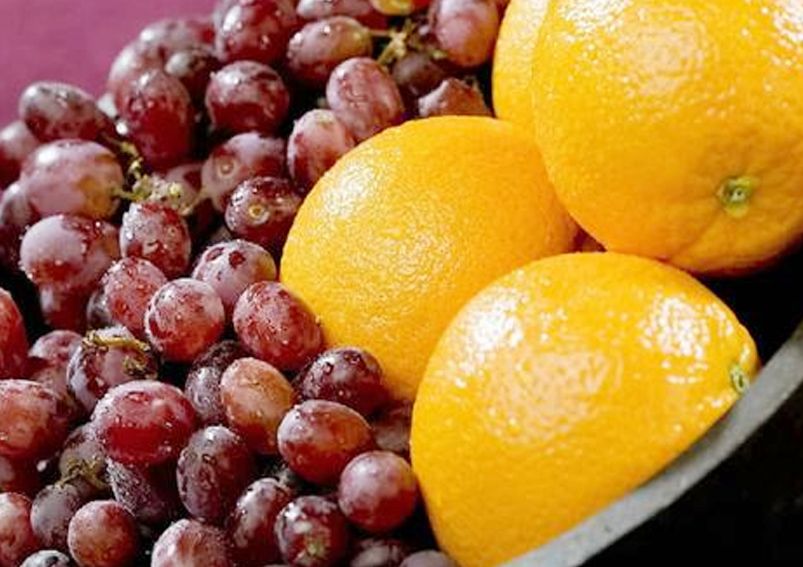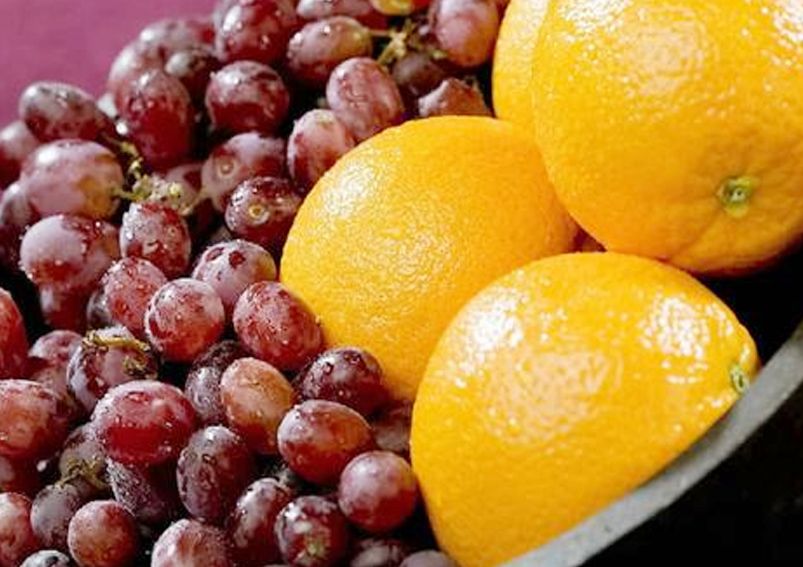 The combination of grape and orange infused water is not just beneficial for the health but also helps provide with an instant dose of energy which definitely is quite amazing, if you ask me. Grapes have their own anti-oxidant properties and orange is known to boost and uplift the immunity system which is definitely an added bonus.
How To Make?
Cut the grapes from the middle into two halves
Chop the orange into pieces, making sure to keep the skin on
Add these ingredients to a pitcher filled with water
Let it sit for 2-4 hours or so
Strain it and drink
Benefits
Detoxifies the body to get rid of harmful toxins
Aids in weight loss
Boosts the metabolism
Uplifts the immunity system
12. Grapefruit Rosemary Infused Water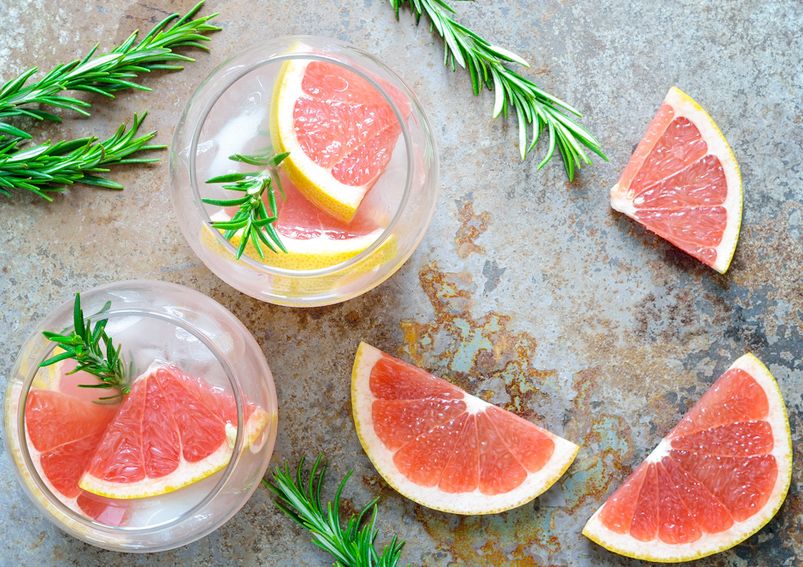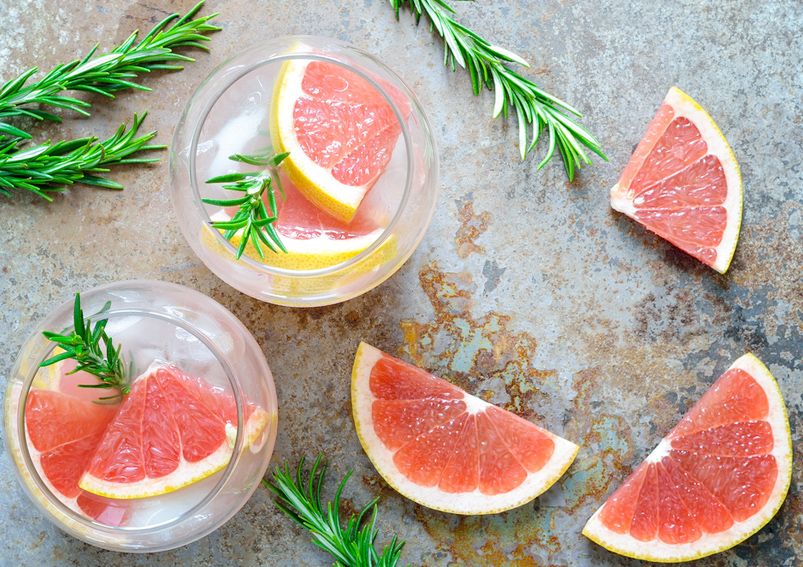 The tangy taste of the grapefruit paired with the earthiness of the rosemary makes up for a very unique yet exotic taste. If you are bored with the mainstream and same old infused water recipe, try this for a change of taste. It is surely going to take some time to acquire yourself with the taste but give it a try.
How To Make:
Cut up half a grapefruit into small pieces but get rid of the rind first
Get a sprig of rosemary and add it to the bowl of grapefruits
Pour all of the ingredients into a pitcher filled with water
Let the mixture steep for a few hours
Refrigerate and enjoy the drink
Benefits:
Stimulates the immune system of a person
Improves the rate of blood circulation
Replenishes the lost vitamins and minerals in the body
13. Ginger Lemon Infused Water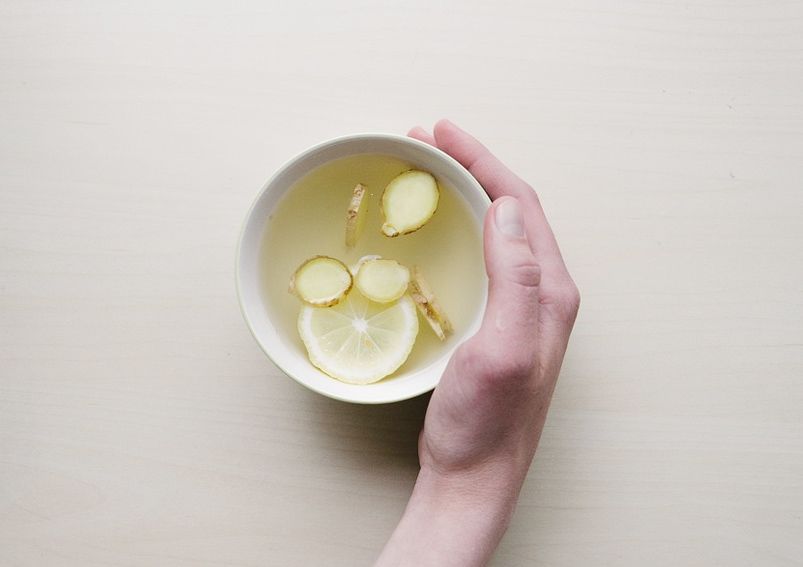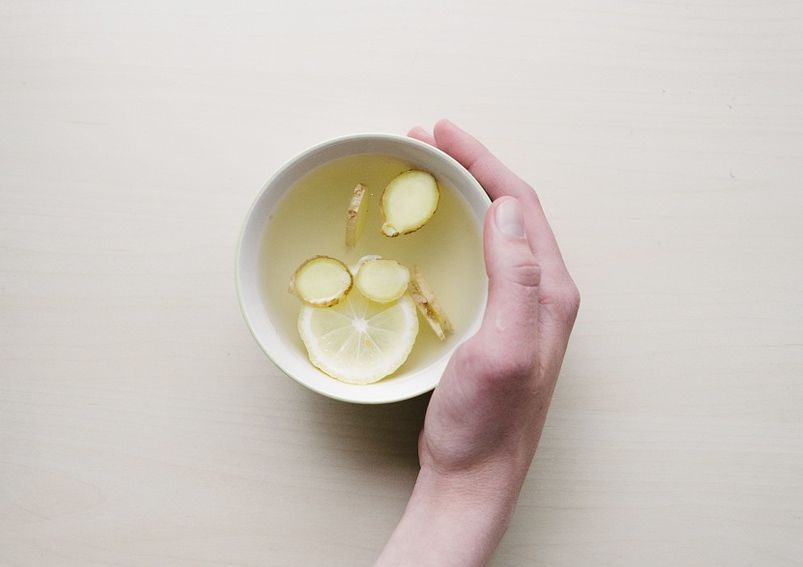 Majority of us have tried and loved the combination of lemon and ginger in tea but have you ever pondered on the same ingredients being used for infused water as well. They mesh and work to provide with a number of benefits which is exactly what one needs for the betterment of their health.
How To Make?
Peel ginger and cut them into thin slices
Cut down a lemon into thin slices as well
Add all the ingredients into a pitcher filled with water
Let the water infuse for about 3-4 hours
Strain and enjoy the drink
Benefits
Helps in getting rid of the pain
Lemon aids in weight loss
Improves digestion and metabolism rate
Improves skin quality
14. Rose Petal Infused Drink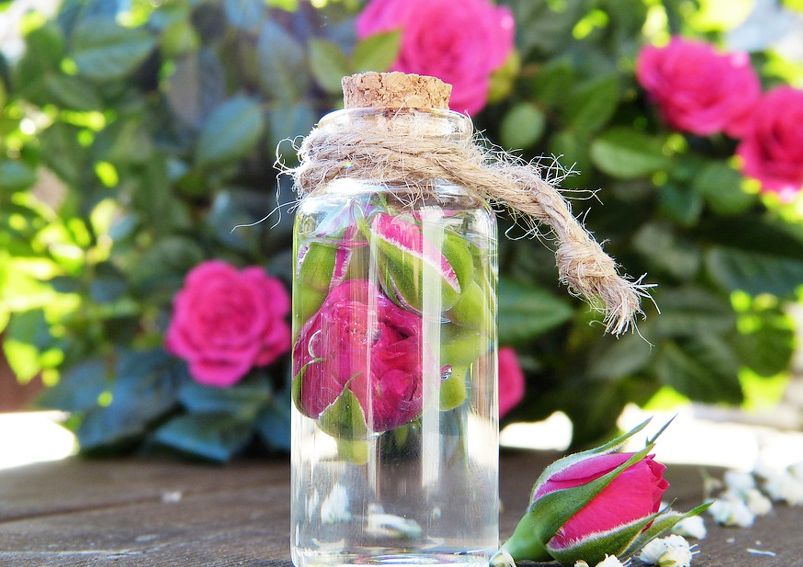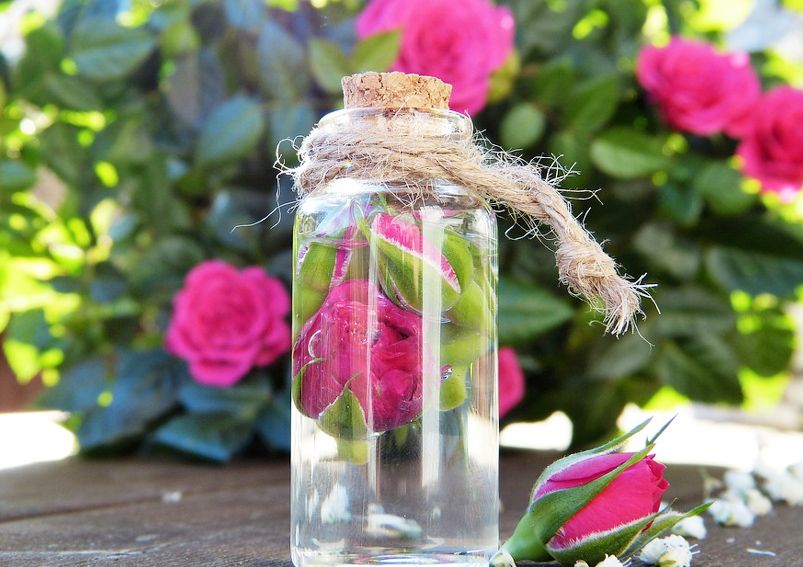 If you are looking for an infused water that primarily works for the betterment of your skin, the rose petal infused drink is the one to go for. We often apply rose water on our skin to correct the scarring and blemishes. What better way to cure the problems right from the inside for a long lasting impact, right?
How To Make?
Peel off some rose petals and wash them thoroughly to get off the dirt
Add them to a water filled pitcher and let it infuse
Drink it after straining off the rose petals
Benefits
Hydrates the skin from inside
Inflicts anti-ageing properties
Helps relieve stress and depression
Helps cure indigestion
Great remedy for curing cold and sore throats
Has anti-inflammatory properties
15. Cherry Lime Infused Water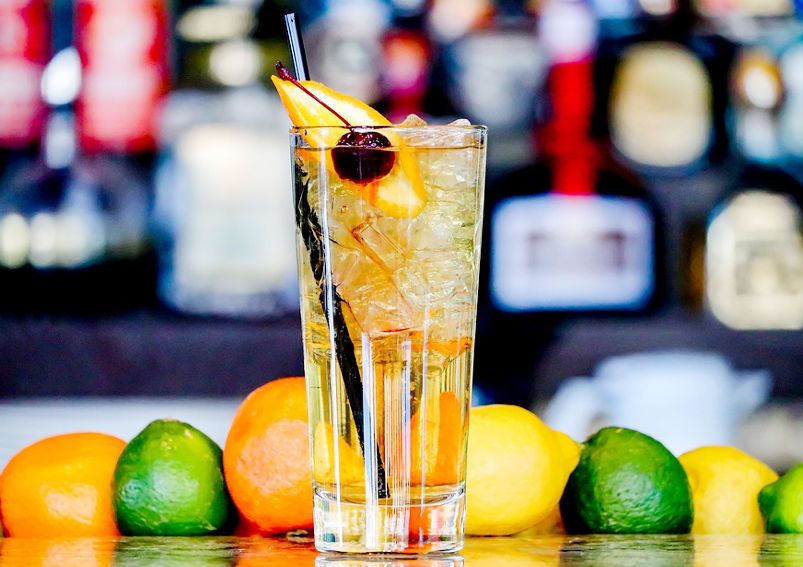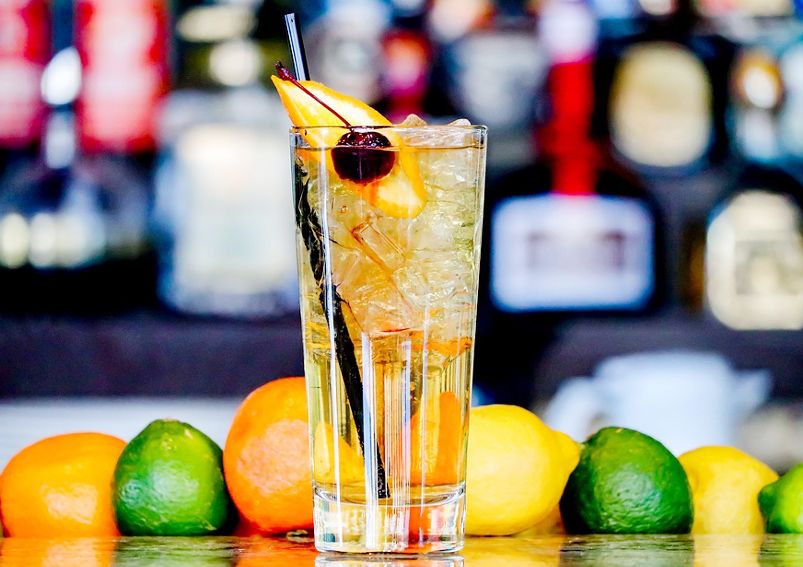 Cherry is rich in anti-oxidants which effectively help in fighting the excess production of free radicals in our body that often times than not, ends up causing harm to our body. The lime too is rich in Vitamin C and anti-oxidants which collaboratively works to enhance the overall well being of a person.
How To Make?
Take a muddler and add some cherries and a few pieces of sliced lemon and muddle them together
Add this to a pitcher and fill it with water
Add a few fresh cherries and a few more slices of lemon for the freshness
Let it infuse for a few hours, preferably at least for 3-4 hours
Benefits
Anti-oxidants help fight the excess free radicals in the body
Aids in weight loss
Improves the rate of metabolism
Slows down the ageing process
16. Kiwi Strawberry Infused Water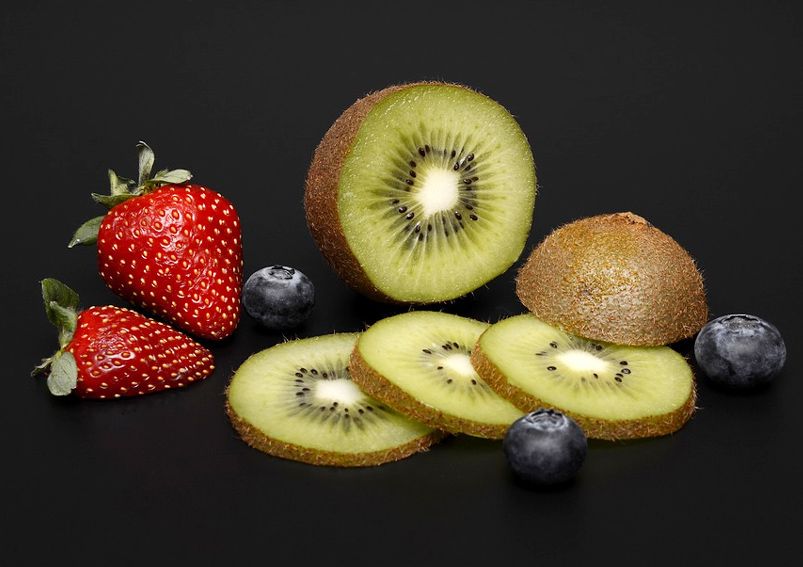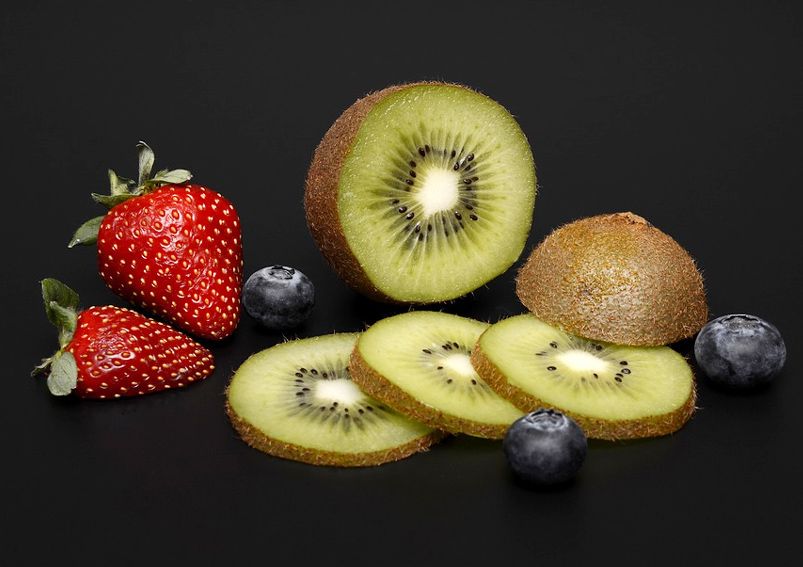 Much like every other infused water, even this variant contributes to the process of detoxification and weight loss as well. Kiwi and strawberry both are rich in vitamins and anti-oxidants which is what helps in curing the signs and symptoms that often come with the excess of free radicals in the body.
How To Make?
Peel and cut the kiwi into small cubes and do the same with the strawberries as well
Pour them in the glass pitcher and fill it with water
Leave it be for 2-4 hours and let everything infuse
Strain the fruits and drink the water
Refill the jug not more than two times with the same fruit
Benefits
Improves the concentration of vitamins and minerals in the body
Detoxification
Antioxidants help improve immunity
Promotes weight loss
17. Honeydew Melon Infused Water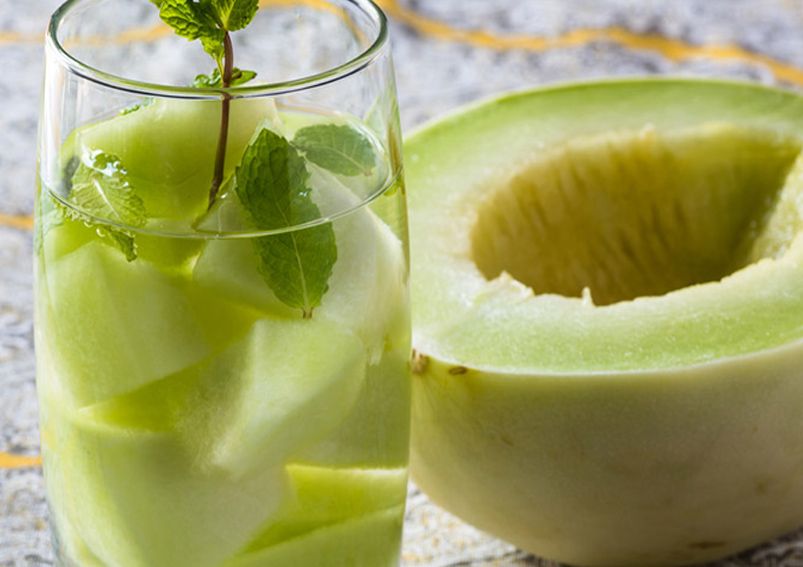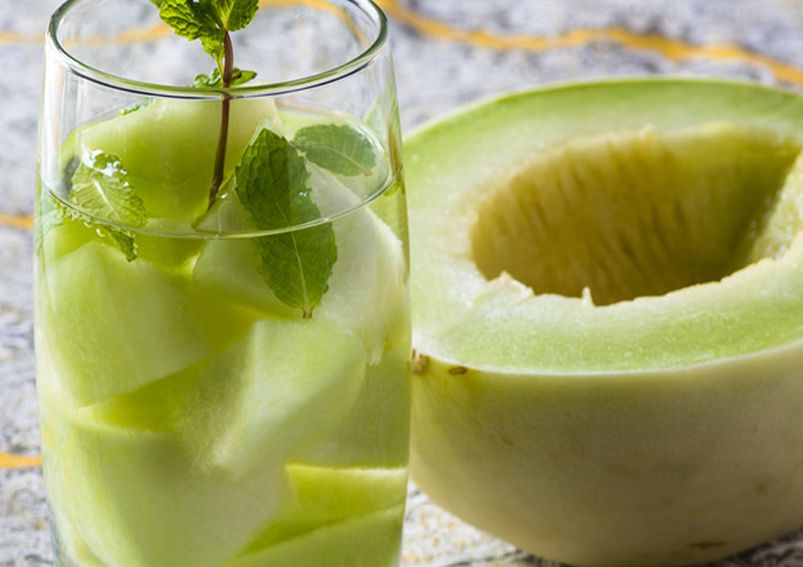 Honeydew has a varying number of benefits on the health of a person, especially on the skin. It is rich in Vitamin C and K along with other minerals like phosphate and copper which make it one of the most sought after infused water recipes.
How To Make?
Peel a honeydew melon and cut it into pieces
Fill a pitcher with water and add the melon pieces
Leave it be for a few hours and let it infuse
Add a bit of honey and lemon for taste if you want
Benefits:
Helps regulate blood pressure
Improves collagen production
Aids tissue repair
Food for Thought With Some Interesting FAQs
1. Does Fruit Infused Water Contain Calories?
A. To answer this question, No, the infused water doesn't contain any kind of calories in it. The main stance being the fact that the water is infused with the essential nutrients and minerals while the steeping process which is why only the essential nutrition is transferred to the water and not the calories. Even if there are any, the amount is almost close to being negligible.
2. Can Infused Water Cause Diarrhoea?
A. Since the primary job the infused water is to trigger the process of detoxification, it is necessary to understand that you are more likely going to feel bloated and gassy the first few days because of the heavy fibre intake. If you are experiencing signs of diarrhea, it is best to cut down a bit on the water intake. All in all, there are possibilities of infused water inducing signs of diarrhea.
3. Can You Drink Infused Water During Pregnancy?
A. Pregnancy is a very delicate and crucial part of any woman's life which is why it is best to be very aware of what you are eating or drinking. While infused water may not inflict a lot of damage, it is always best to consult a doctor before jumping head first into consuming any.
4. Can You Drink Infused Water Daily?
A. Definitely Yes. Most of the time, it is advised by most of the experts to drink them regularly for better results. It takes time for the process of detoxification to kick in which is why it is best to drink it regularly to witness distinguishable results.