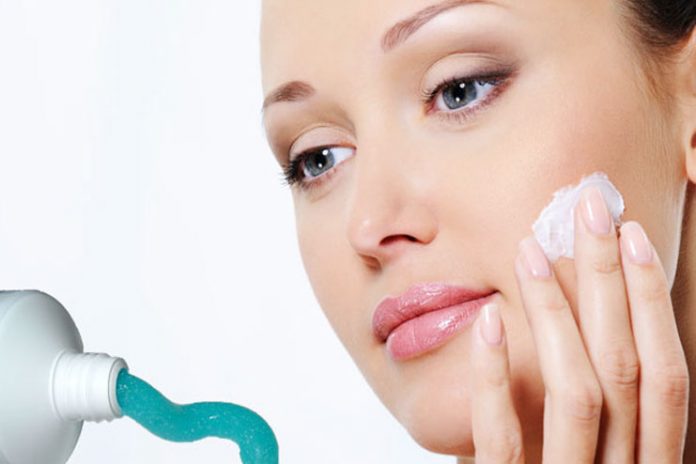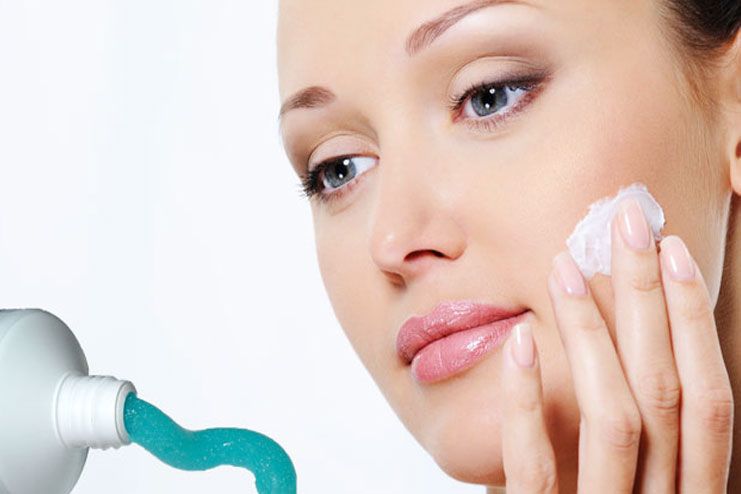 Acne, a bacterial reaction in hair follicles and skin pores due to clogging by excess oil. According to the experts, clogging of oil is caused due to the weak immune system as well as accumulation of toxic in the body. Other aspects such as not enough nourishment and hormonal imbalance can also be the causes of it. Although there are various remedies to treat acne, toothpaste for acne removal has been used by many people across the globe.
We have discussed important aspects in toothpaste for treating acne and pimples such as its use, benefits, and precautions while using it.
Does Toothpaste Really Effective in Removing Acne and Pimples?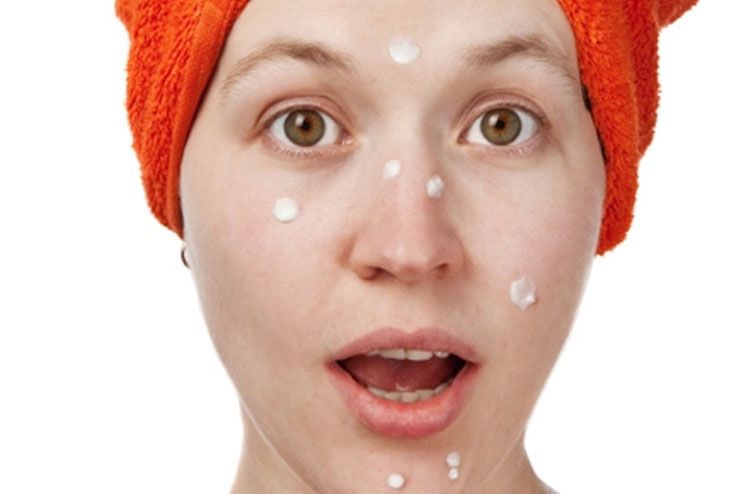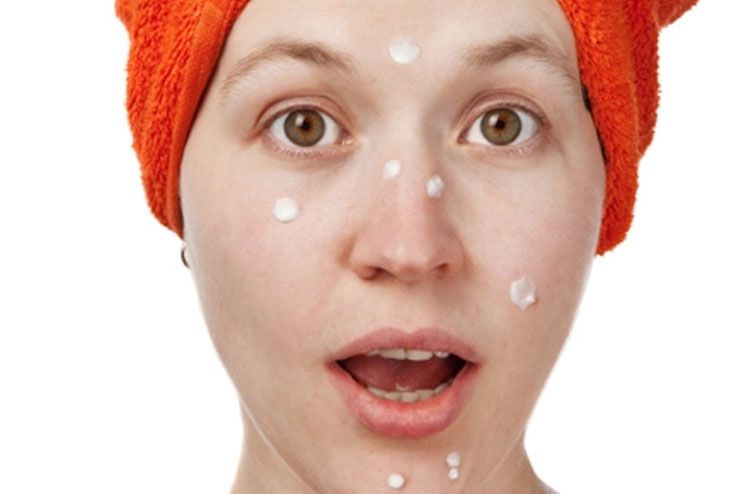 Many people are still curious about the use of toothpaste for treating pimples and finds the claim suspicious. However, according to the experts, it is safe to use toothpaste for acne and pimple removal as long as you taking care of few precautions, which will be discussed in later part of the article.
Some of the important factors, you should keep in mind while removing acne and pimples are,
Toothpaste contains clotting properties which help in reducing redness as well as swelling and prevents the spreading of bacteria.
It helps in drying out and shrinking the pimples.
Apart from containing hydrogen peroxide, which helps in eliminating the harmful bacteria, it contains an important antibacterial property, triclosan.
Experts say that the cleansing, as well as absorbent properties of toothpaste, helps in drawing out pimples from the pores.
Bleaching effects help in removing dark spots and acne from the skin.
Toothpaste also rich in baking soda, which helps in exfoliating impurities and balances the pH level of the skin.
Silica in the toothpaste contains anti-inflammatory properties and provide healing to the damaged skin.
Tips to Choose the Right ToothPaste for removing acne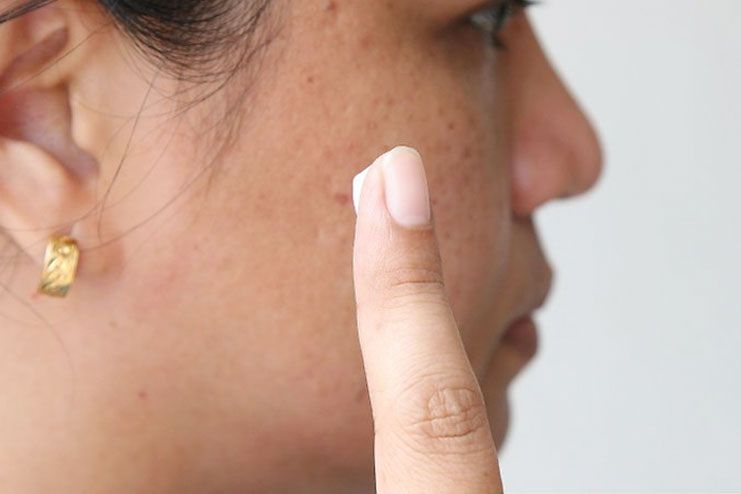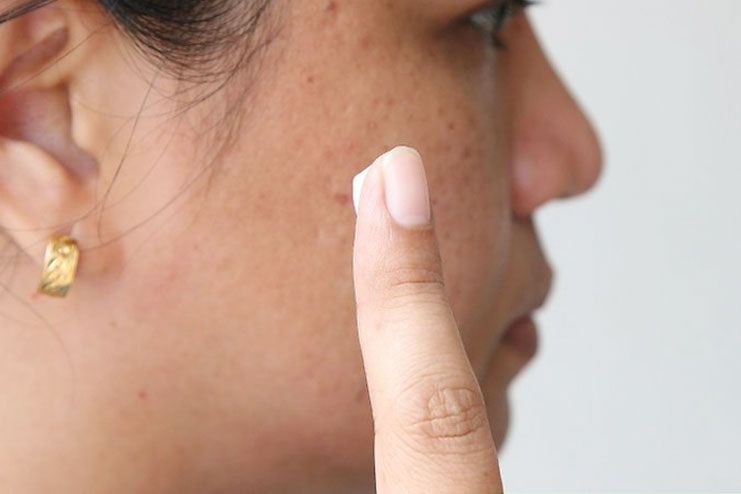 As different kinds of toothpaste contain different formulas, choosing the toothpaste accurately is important. Although all toothpaste help acne removal, following certain steps helps in providing more benefits. There are various other best toothpaste for acne prone skin available in the market nowadays and can also be used.
Keep in mind these points while choosing the right toothpaste,
Buy the toothpaste with ingredients, triclosan, baking soda, sodium pyrophosphate, menthol fluoride, hydrogen peroxide, and alcohol.
Don't choose toothpaste with artificial colour
Choosing toothpaste with gel may not useful as the contents in it are different than the traditional toothpaste.
Opt for organic or natural kinds of toothpaste, which are less in harmful contents.
Get toothpaste rich in tea tree oil, hazel, aloe, eucalyptus as well as hydrogen peroxide.
Avoid kinds of toothpaste containing ingredients, which are not suitable for your body.
Too much bleach in the toothpaste may cause problems for dark-skinned people as bleach highly reacts with the melanin.
How to Use Toothpaste to Treat the Acne?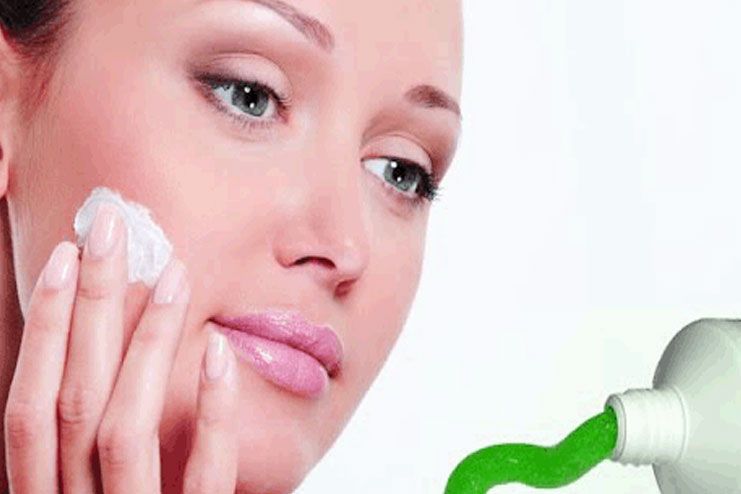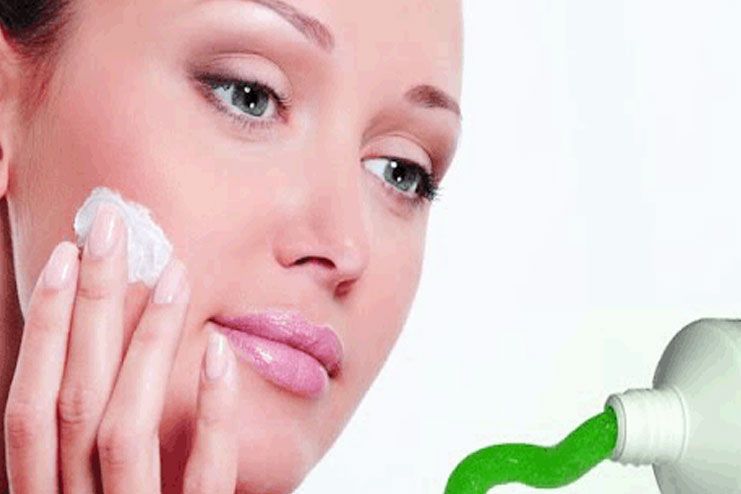 There are various preparations available which you can consider using to remove acne. Toothpaste for acne treatment is a healthy way to get rid of acne problem. Make the following preparations of toothpaste and acne breakouts removal occurs quite naturally.
1. Using only toothpaste
Ensure that you wash your hands before taking toothpaste on your finger.
Take small amount of toothpaste on your index finger and apply it on your pimples
Leave it for 2-3 hours. You can also leave overnight.
With the help of water rinse the affected area with index fingers in circular motion.
Dry it with the towel and apply the small amount of moisturizer. Make sure that it doesn't clog the pores.
Apply ice to the people for 3-5 minutes before that.
Repeat the method at least once a day.
2. Toothpaste and Baking Soda
Baking soda is helpful in removing acne and pimples due to its anti-inflammatory as well as antibacterial properties.
Make a paste of 1 teaspoon of baking soda, 2 teaspoons of water and ½ teaspoon of toothpaste.
Apply the paste on the pimples and leave it for 5-10 minutes.
Rinse it with the help of water.
Repeat the process once every day.
3. Toothpaste and Cinnamon
Apart from killing harmful bacteria which causes inflammation, cinnamon also helps in de-clogging the pores.
Make a mixture of 1 teaspoon of cinnamon powder and around 2-3 tablespoon of toothpaste.
Apply the mixture directly on the affected area.
Leave it for 10-12 minutes.
With the help of water, rinse it well.
Repeat the process on the daily basis.
4. Toothpaste and Salt
Salt helps in balancing the pH levels of the skin.It also helps in pulling out all the impurities and oil from the skin, according to the experts.
Make a mixture of toothpaste and salt in adequate quantities.
Apply the mixture on the pimple.
Scrub the area with the mixture and index finger for few minutes.
Rinse it off with the help of water.
Dry it with the towel
5. Toothpaste and Garlic
Garlic is helpful in killing all the bacteria, which causes acne and helps in reducing inflammation, redness as well as swelling.
Add a garlic clove in the toothpaste in proper amounts.
Apply the mixture on the affected area.
Leave it for 4-5 minutes.
With the water, rinse it well.
Repeat the process regularly.
Precautions to be Taken While Using Toothpaste for Acne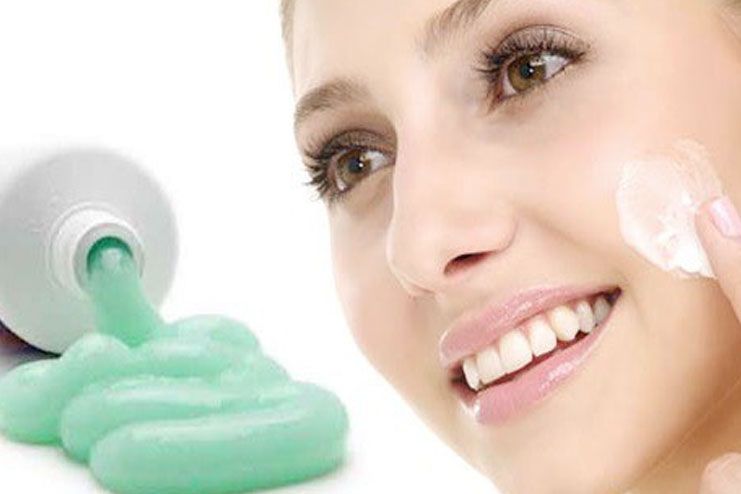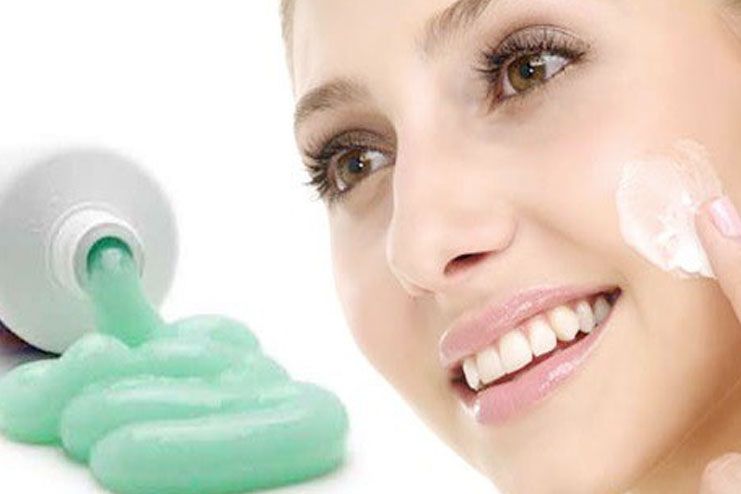 Few precautionary points you must follow while using toothpaste for acne treatment leaving the mixture of toothpaste for acne overnight on your face. These precautions are important as the problem arises by it might cause various health problems, according to the experts.
Some of the major precautions are,
You should not apply toothpaste on the inflamed, dry or sensitive skin.
Use a small amount of toothpaste on your skin before applying it on your face to check whether it is allergic to you.
Few people might cause problems due to the toothpaste containing menthol, fluoride as it might cause itching, irritation as well as inflammation.
Every toothpaste may not contain ingredients necessary for removing acne, so it is important to choose carefully.
It is important to call your doctor if the pimple problem still persists after applying toothpaste.
Additionally, it is important to consume healthy diet mixed with fruits and vegetables.
Don't eat sugar and carbohydrates in large amounts.
Keep yourself well hydrated and drink around 8-10 glasses of water to take out toxins from your body.
Try to eliminate stress through yoga, meditation as well as breathing exercises.