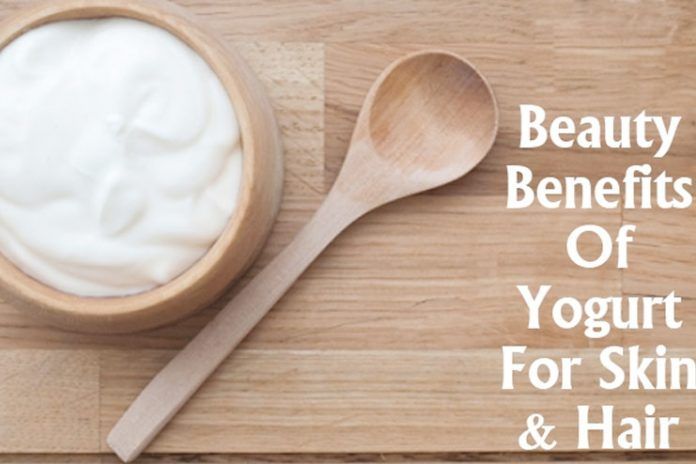 Yogurt is a magical food with immense properties for health and beauty. It has the right balance of protein, fat and carbohydrates. Let us learn the top 9 yogurt benefits for skin, and adopt this wonderful food in our daily life. With summers yogurt is even more sought after, for not only hydrating the body, but also cooling and soothing it too. Yogurt is a natural probiotic which helps in adding good active bacteria in our system. Some traditional concepts even suggest yogurt has healing powers and can cure common ailments too.
Yogurt is rich in calcium, zinc, Vitamin B1 B12 B6, protein and yeast. Zinc has anti-inflammatory properties which help in keeping the free radicals in control. It is also a natural astringent thus helps in treating acne. Calcium has anti-oxidant properties which help in cell grown and renewal.
Calcium is also related to bone health and skin radiance. Its deficiency can lead to skin deformities. Vitamin B is related to skin radiance and smoothness. It enhances blood circulation and prevents acne. Protein is the building block of our body. It is required for all of our life functions. It also helps in making the skin rich and soft. Yogurt benefits for the skin are immense thus we must use this natural skin charmer a lot more.
Top 9 Yogurt Benefits for Skin include:
1. Yogurt Helps In Treating Dry and Itchy Skin: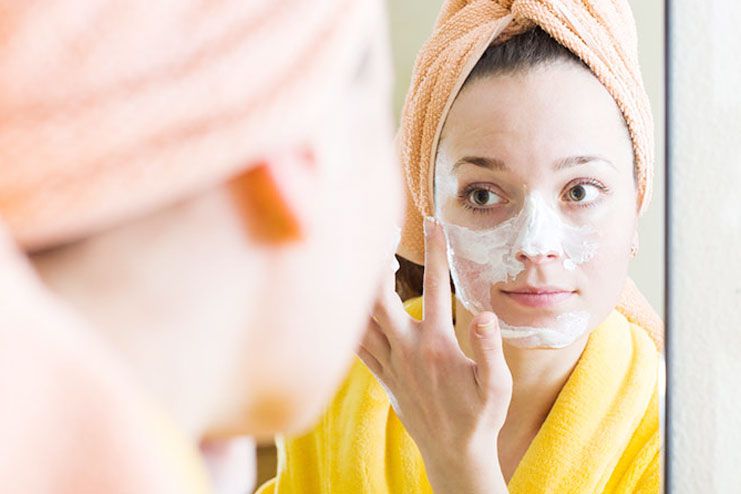 Yogurt is an excellent skin moisturizing agent and natural skin hydrating agent. It keeps the skin water intact and helps in preventing and curing dryness. If yogurt is applied on the skin, it will not only improve smoothness and radiance, but also act as a mild exfoliating agent.
It will help in removing dry and dead skin too. And leave our skin calm, soothing and moisturized. Yogurt is also rich in lactic acid so it helps in removing any germ or bacteria.
Procedure: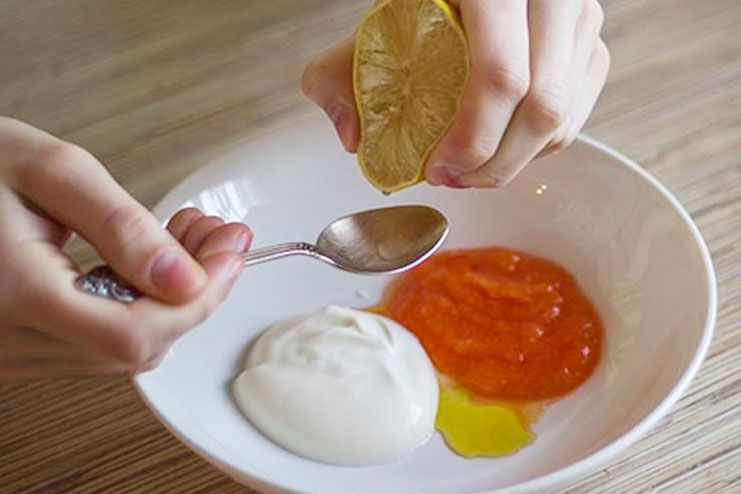 For regular use apply yogurt just before bath. Use fingers and gently rub fresh yogurt all over your body. Leave for 15 minutes and then take a bath
Yogurt mask with honey can be used for twice a week for preventing dry and itchy skin
Yogurt mask with papaya is also good for treating dry itchy skin and rashes
2. Yogurt Helps in Fighting Dandruff And Scalp Deformities:
Dandruff is a very critical problem and not many shampoo treatments work to cure it effectively. Dandruff is caused by fungus on the scalp and it causes the skin to tear off and shed white particles all over. Yogurt is a natural anti-fungal agent and also helps in curing the existing dandruff and also preventing new flaky skin from developing.
Procedure for Dandruff Treatment:
Apply on your scalp and gently massage every time you go for head bath. Leave for 15 minutes and rinse with cold water.
Also for severe dandruff issues mix yogurt with fenugreek seed powder and apply on scalp and leave for an hour, then wash it with cold water.
[Read: Before and after facial do's and dont's]
3. Yogurt Helps In Treating Sun Tan: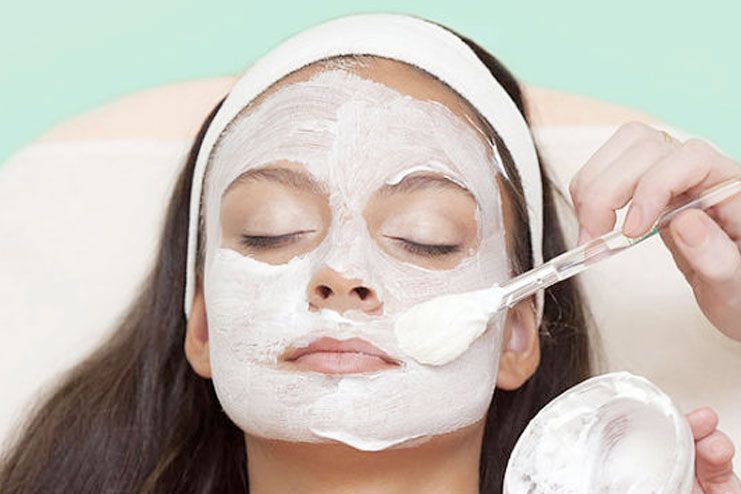 Yogurt has antioxidant, anti-inflammatory and anti-bacterial properties. It also helps in treating sun tan and soothes sunburn rashes. It is a natural hydrating agent so it moisturizes the skin damaged by sun's ultraviolet rays.
Procedure for treating sun tan:
Apply on infected area and leave for an hour and then wash it. Repeat 3 to 4 times a day.
Also make a mask using cucumber juice, tomato puree and yogurt and apply on sun tan. Leave for an hour and wash it with cold water.
4. Yogurt Lightens The Skin Tone: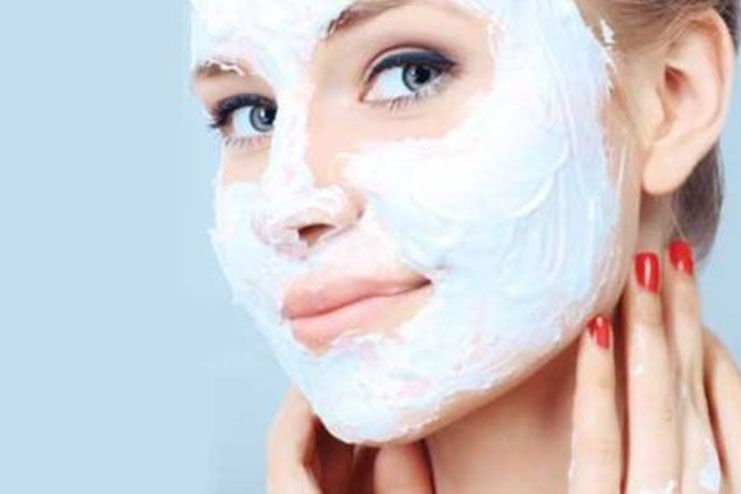 Yogurt has mild exfoliating properties so they help in opening the pores. They also have antibacterial and anti-oxidizing properties which help in cleaning the dead skin. The anti-inflammatory properties of yogurt help in clearing the acne and other scars.
Thus continued usage of yogurt would result in lightening the skin tone and making it radiant and shiny smooth.
5. Makes the Skin Bright And Radiant: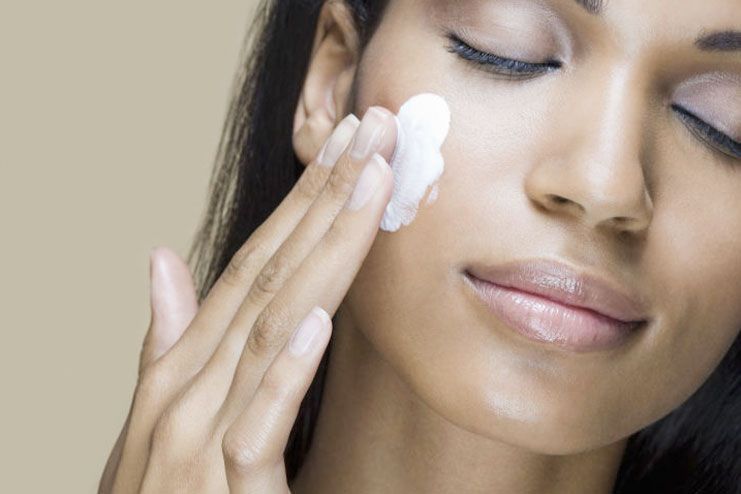 Yogurt can lessen the blemishes and moles on our face, thus making it brighter. It also makes freckles disappear and treats suntan and makes it lighter.
Procedure for making skin bright:
For bright skin apply a mask made of yogurt and orange juice and leave for 15 minutes. Now wash with warm water. The orange juice helps in adding citric acid which makes the skin lighter and adds brightness too.
You may also apply yogurt with lemon juice for the same results. Lemon juice is a quicker choice for its power-packed nutrients.
6. Yogurt Reduces Skin Pores And Tightens Them: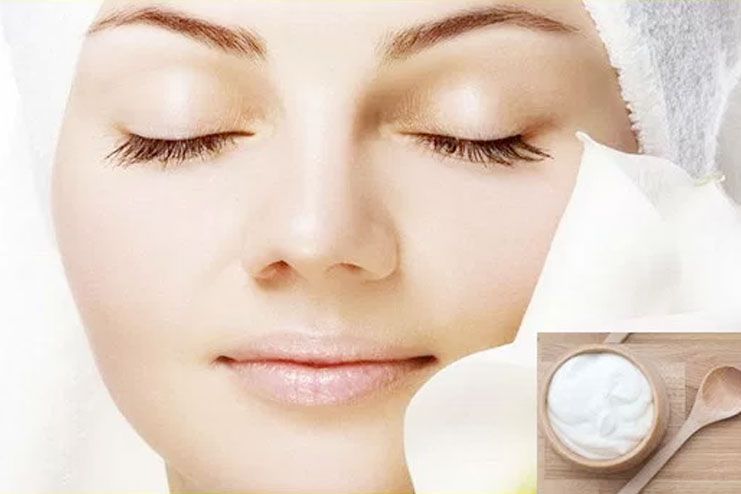 Yogurt helps in reducing skin pores and also in preventing dehydration of skin. This also helps in reducing acne and pimples from our skin. Large pores make the problems of blackheads and acne more prominent. Just apply yogurt and leave for 15 minutes and then wash with warm water. Read more here.
7. Yogurt Helps In Treating Wrinkles And Aging Signs: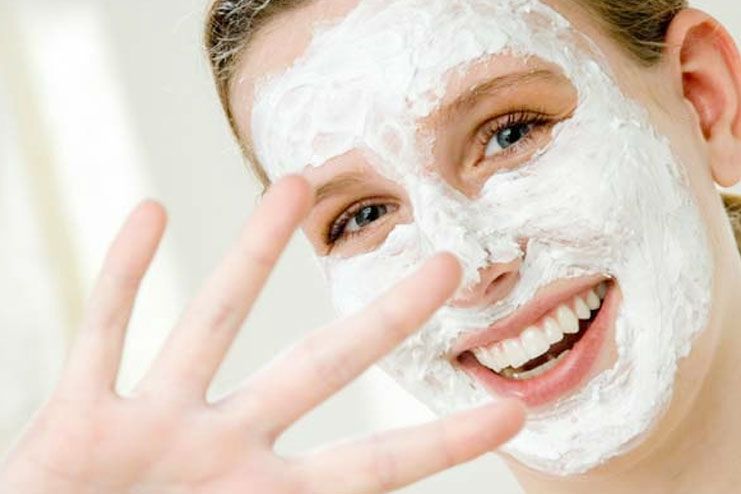 Yogurt has all the properties for preventing wrinkles and lines of aging. Its anti-bacterial, anti-oxidizing, anti-inflammatory, hydrating and revitalizing properties help in reducing wrinkles and preventing signs of aging. As yogurt fights off free radicles it prevents the lines and signs of aging.
8. Yogurt is a Natural Hair Conditioner: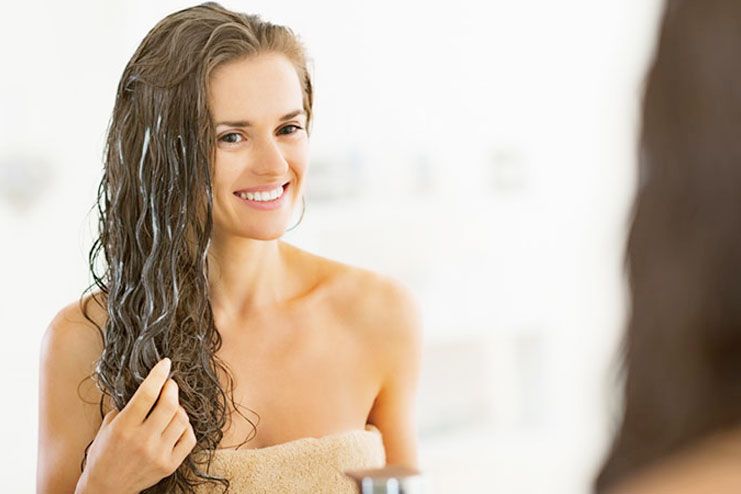 Yogurt is a naturally rich hair conditioner. It makes our hair shiny and smooth. Over time yogurt usage also helps in delaying greying of hair and preventing dandruff too. Its antibacterial and anti-fungal properties keeps the scalp and hair clean.
Procedure:
Apply plain yogurt to your hair after shampoo and leave it for 20 minutes, then wash with cold or lukewarm water, repeat every time your take hair wash

Also, you can use yogurt and aloe vera gel paste. Apply on your hair and leave for 30 minutes. then wash it with lukewarm water.
9. Yogurt cures cracked heels and keep hands and feet beautiful: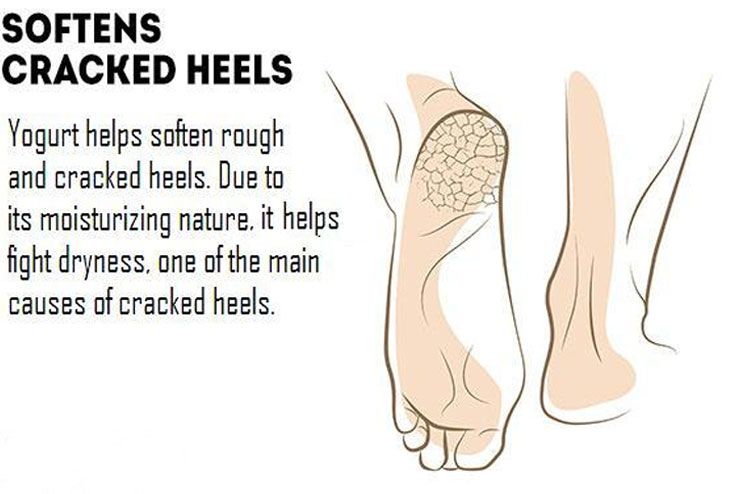 Yogurt works wonders on dry and cracked heels. The lactic acid in it works as an exfoliating agent and thus removes the dead and dry skin off our feet. The hydrating properties lock the moisture in the heels and prevent further cracked heels.
Procedure:
Just apply yogurt on your fingers and feet and leave for 15 minutes
Now take a warm water soaked cloth and keep it on the infected cracked heel area.
Then after 15 minutes wash it with cold water
Repeat every day for great skin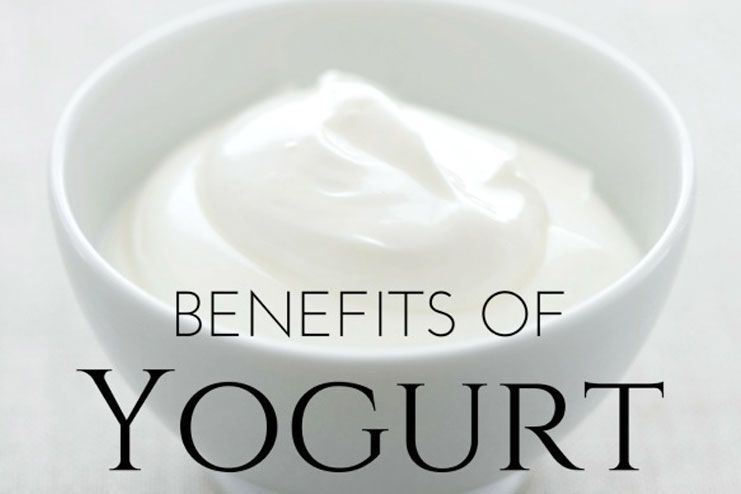 The above compilation on Top 9 Yogurt Benefits for Skin is based on my own experiences and readings over time. Yogurt is amazing for the skin as its taste is for our taste buds. Be sure to fuel up on yogurt for beating the scorching heat in the summers and apply yogurt on your body for its far too many benefits.
Share ahead and keep writing us, we love hearing from you!