Who said diabetics can not eat sweets, it is a myth that people with type 2 diabetes have to stay off sugar completely. For diabetics, nothing must really be off the table, just a moderation and you have every taste bud pampered with some delightful and healthy palate pieces. Diabetics must keep a watch on carbs and add more and more fiber to their diet, and with this in mind we do have some diabetes desserts recipes which are truly filling and nutritive too.
Healthy diabetes desserts must be fruit based and contain some good fibers too. Pick sugar substitutes and also do away with cream and butter for they are just fats and carbs with sugars which are fatal for diabetics.
Some Diabetic Dessert Recipes Which You Must Try:
Healthy diabetes desserts are everyone's pick for they not just help in controlling your sugar intake but also offer healthier options which are delectable too. Let us look at some simple diabetes desserts which are quick and easy to prepare too, some of them are easy no-bake diabetic dessert recipes:
1- Peanut Butter Swirl Chocolate Brownies: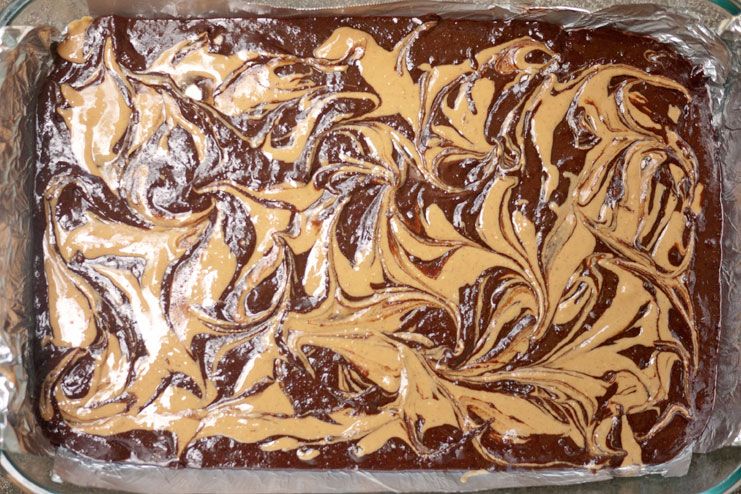 Chocolate and peanut butter mixed in utmost relishing portions, with gooey chocolaty crunch and rich aroma filled taste. Both of these ingredients can be picked sugar free and just add multi grain or whole wheat flour for preparing the batter.
Preheat oven to 350 degrees.
Mix melted butter, eggs, and vanilla, stir it all well.
Mix flour, cocoa powder, baking powder, and salt.
Pour this brownie batter into a pan.
Drop some peanut butter into the batter.
Using a knife swirl peanut butter in figure eight pattern
Bake for 20-30 minutes.
2- Nutty Carrot cake bars: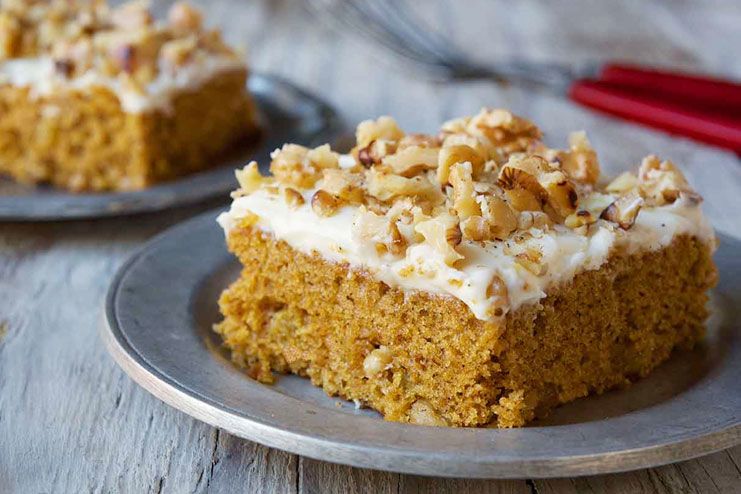 Dazzling with carrots, nuts and pumpkin pie spice, and slathered with sumptuous cream frosting, these nutty bars are sure the pick for festival season. Use all sugar free ingredients and spice up your family union this Christmas
Mix all purpose flour whole wheat flour and pumpkin pie spice, baking powder and 1/8 tsp. salt
Add carrots, 1/2 c. nuts, egg, oil, and milk.  Stir just until combined
Spread it all in a pan
Bake for 15 minutes
Now lift bars of it from the pan and spread fluffy and sugar free cream cheese frosting on it
3- Berry oozing chocolate crepe cups: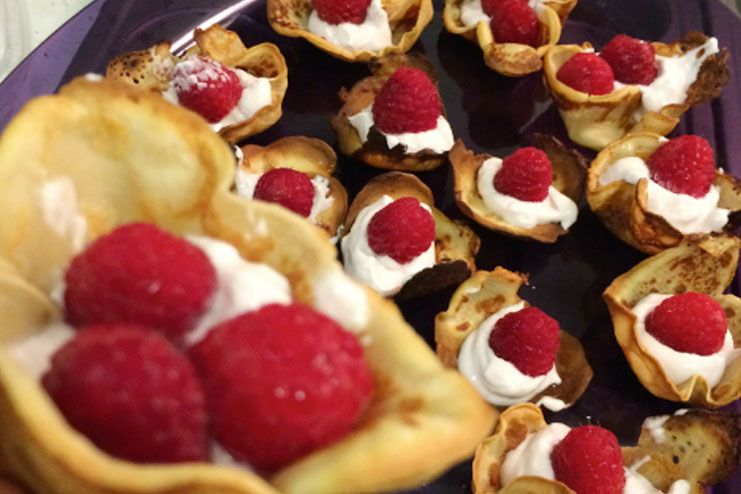 Make mini crepes and bake them perfectly round in shape. Now put in the baking tray for cup shaped delights. Now fill with berries and sugar free cream. This relishing cute little cup contains meagre calories and is healthy
Preheat oven to 400 degrees F
Now mix flour, coco powder and salt in a bowl
Beat eggs and add milk and flour mixture to make a smooth mixture
Now spray the muffin cup baking tray with cooking oil
Make crepe by pouring one tablespoon of this batter in the tray
Now let it cool and add chocolate mixed with berry on it
Top it with sugar free whipped cream
4- Gingerbread shortcake bites: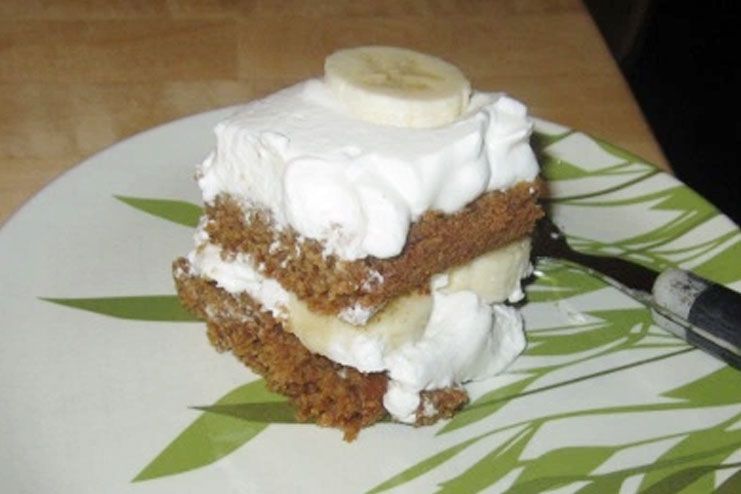 Simmered in syrup and coated in sugar, this ginger root is the healthiest pick for best diabetes desserts.
Set oven to 350F
Whisk the butter until fluffy.
Beat in the spices, molasses, and vanilla.
Mix in the flour to form soft dough.
Spread the dough into a pan with a removable bottom.
Now distribute the dough and then spread it smooth
Bake for 35-40 minutes.
Mix cream and milk to form a spreadable glaze.
Add freshly grated nutmeg to taste.
Let the shortbread cool down completely before glazing
5- Fresh Strawberry Granita: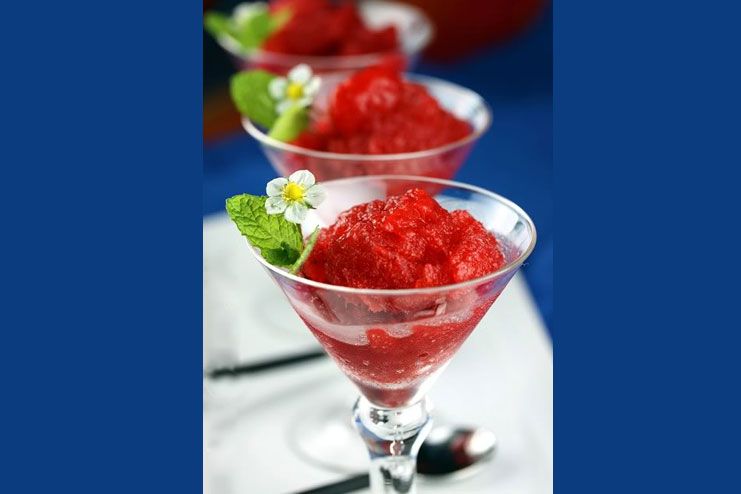 Strawberry Granita is a frozen iced dessert which is great for summer months. It just makes you use your fork a few times in freezer to make those perfect ice crystals.
Blend strawberries in a processor until it dissolves.
Now pour it into a baking pan
Free it and keep stirring it every few minutes using a fork.
Now scrap this granita into flaky crystals.
Cover it well
Serve in bowls and garnish with more berries
6- Grilled stone fruit: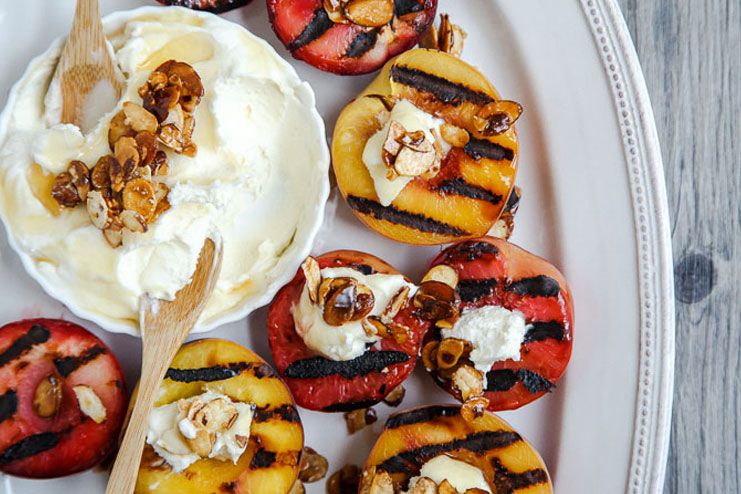 A quick fruit turn on stone is a great dessert for diabetics. This makes the fruits turn more juicy and no additional sweeteners are needed. Just serve them hot with a generous scoop of yogurt.
Preheat grill to medium-high heat
Combine balsamic vinegar and brown sugar in a small saucepan over medium heat
Simmer it all for 20 minutes
Brush fruit slices with olive oil and put some salt and pepper.
Now grill the fruits and drizzle the balsamic glaze
Serve with almond mascarpone without sugar
7- Whole grain strawberry, cherry crisps: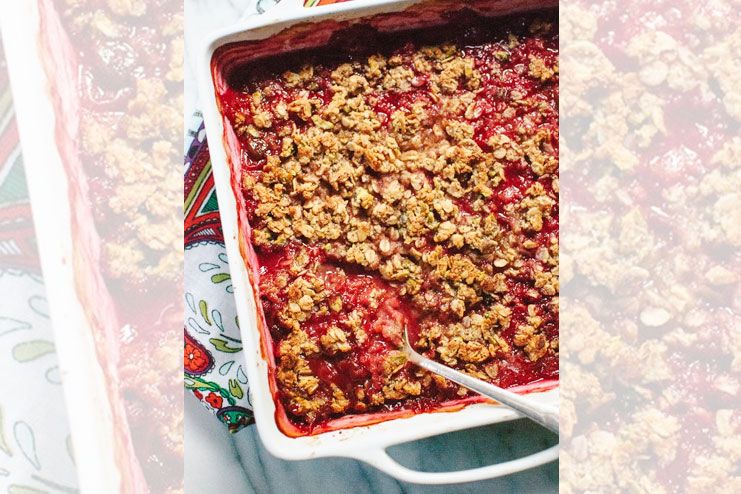 Just top freshly cut strawberries and cherries with golden crips whole wheat kernel topping and freeze it. This lightened sweetness of fruits is truly delectable
Preheat oven to 350 Degrees
Put all ingredients for crumble in a bowl like wheat flour, oats, brown sugar and coconut flakes and mix them well
Now knead until oil combines
For filling combine all ingredients like strawberry, cherry, brown sugar, coconut oil, salt and vanilla extract in a bowl
Now put it in a pie dish
Top it on the crumble and bake it until it bubbles from centre
8- Fruit salad with yogurt dressing: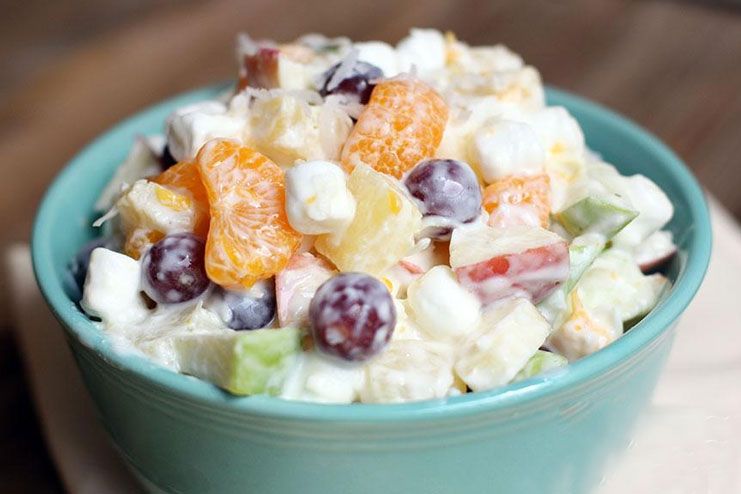 Fruit salad is a healthy and hearty bowl of pleasure. Just dash some slices strawberries, grapes, blueberries, apples and a tablespoon honey. Now add greek yogurt and some vanilla extract and top it with lemon juice. Now serve it fresh
9- Chocolate mousse pie: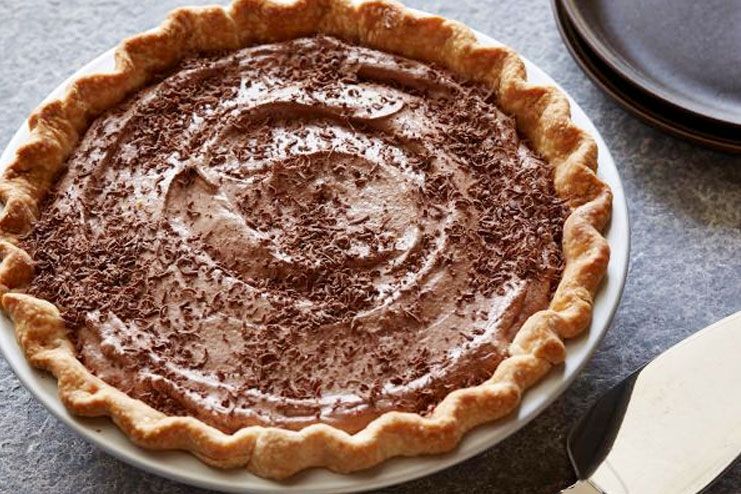 Just use whole grain pie crust and sugar free chocolate pudding mix. Spread pudding mix and top with fresh strawberries if you like. This is healthy and tasty diabetic dessert recipe.
Preheat oven to 400 degrees. Bake your pie crust first.
Remove this from oven and cool it well.
Whisk pudding mix and milk in a bowl.
Put some of the whipped topping into pudding mixture and blend until fully mixed.
Spread pudding mixture into pie crust
Now top with remaining whipped topping.
Sprinkle chocolate chips on top.
10- Banana split cake: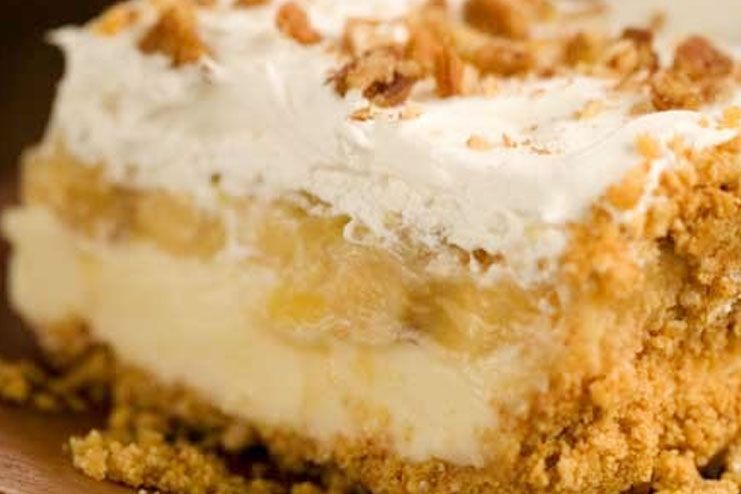 Banana must not be consumed much, but for a few instances in a month it can be healthy and hearty too. Use graham crackers as base and sugar free ingredients.
Combine graham cracker crumbs and melted butter.
Put into a baking dish.
Spread sliced bananas over graham cracker crust.
Mix pudding and milk and make a thick paste.
Spread it over bananas.
Drain pineapple and spread over the pudding base.
Spread sugar free whipped topping over pineapple.
Top it all with sliced strawberries.
Refrigerate for a few hours before serving.
11- Meringue bites: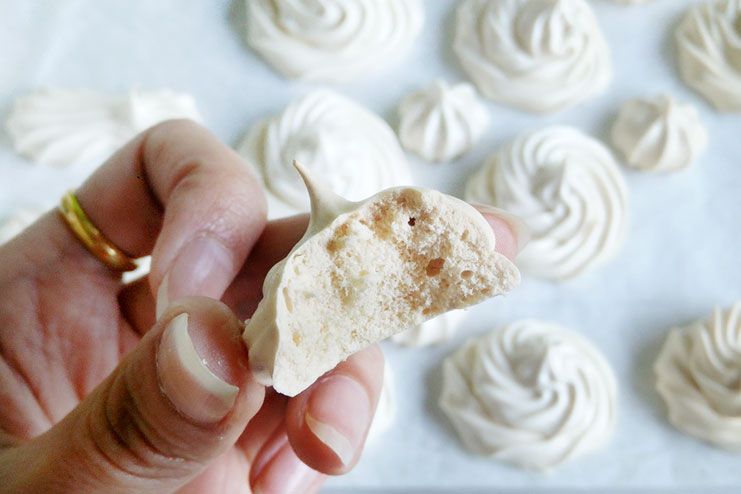 Alternate chocolate meringue bites with sugar free icing and arrange them well for this sumptuous delight.
Keep egg whites at room temperature for 30 minutes.
Now line a cookie sheet with parchment paper
In a small bowl add sugar free cocoa powder and cornstarch
Preheat oven to 300 degrees F.
Combine egg whites, vanilla, and cream of tartar and beat them all into smooth paste.
Now add the granulated cocoa mixture, 1 tablespoon at a time, beating on the mixture h
Now gradually put cocoa powder mixture into half of the egg white mixture.
Place white and chocolate egg white mixtures into separate pastry bags
Now pipe out chocolate stars about 1 inch wide each onto prepared cookie sheet.
Now put a small white star on top of each chocolate star.
Repeat with reversing the white and chocolate layers.
Bake for 10 minutes.
Turn off oven and let cool in oven for 30 minutes.
12- Citrus trifle with orange custard: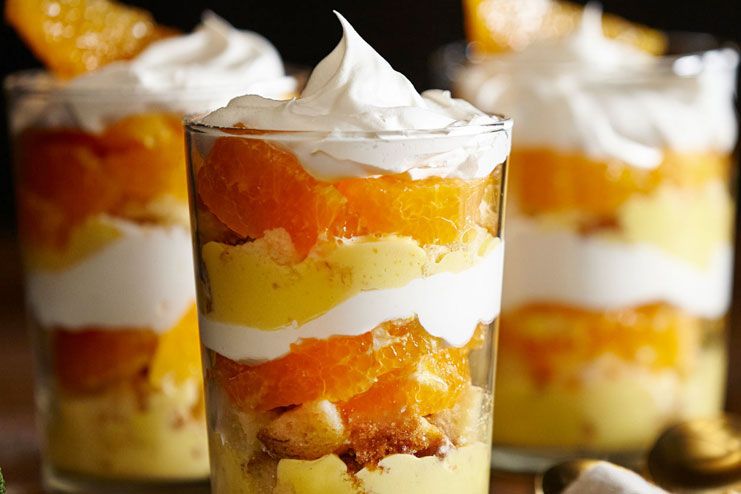 In a bowl combine milk and pudding mix; beat well for a few minutes.
Now add orange peel and 2 tablespoons of the orange juice.
Separately in a large bowl beat cream cheese for a few seconds.
Gradually add pudding mixture and beat until it all combines well.
Now arrange half of the cake cubes on the fruit in a glass.
Drizzle with 1 tablespoon of orange juice.
Put half of the pudding mixture over cake.
Repeat all these layers.
Cover and chill for 2 hours.
More Diabetes Articles You Might Be Interested In: