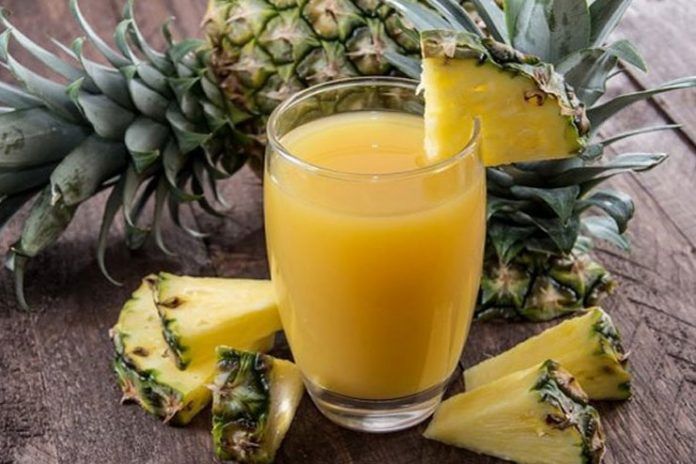 Pineapple juice is highly beneficial for getting various health benefits. It is filled with various beneficial enzymes, vitamins and minerals which are required for proper health development. It also helps in making your skin better due to the presence of anti-oxidants such as vitamin c as well as beta carotene. Experts say that we can other important health benefits of pineapple juice such as improved fertility, better immunity as well as strong bones. However, consult with your physician, if you are suffering with bromelain allergy.
According to the experts, the total proportion of calories filled in eight ounces of pineapple is only 130. It also contains 33 mg of calcium and 30 mg of magnesium. Hence, it does not trigger the risk of weight gain.Pineapple is also considered as the fruit which contains anti-inflammatory properties.
We have brought you a list of various pineapple juice health benefits, which you can consider for proper health development.
Health Benefits Of Pineapple Juice