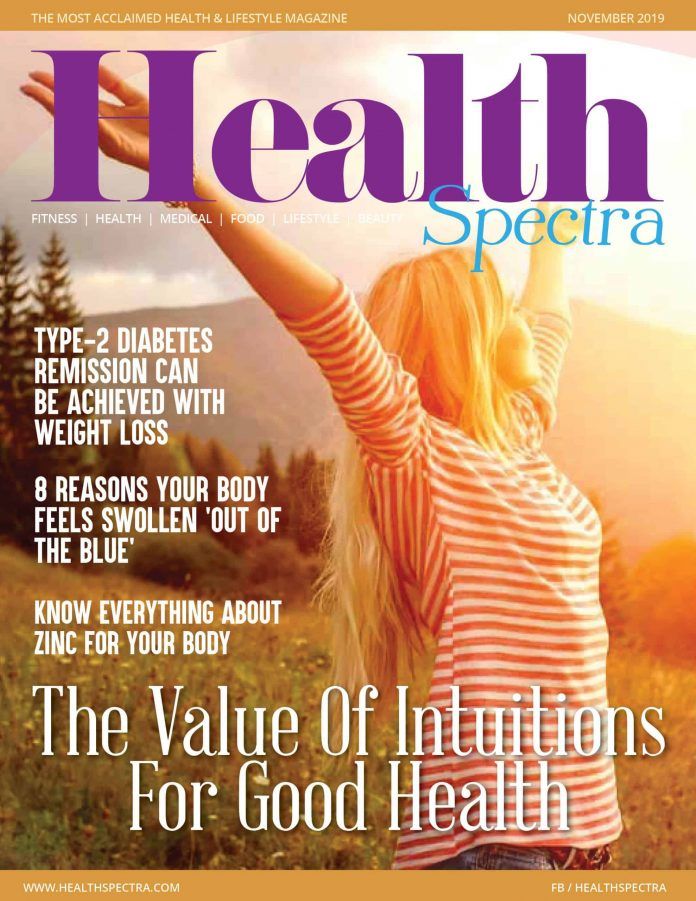 Inside magazine:
We are delighted to be back with yet another edition of the HealthSpectra magazine highlighting the importance of The Value Of Intuitions For Good Health in the cover story. We have also covered some important insights about Taking Care Of Disabled Family Member.
In addition to that, we have also share some Reasons of Your Body Feels Swollen 'Out Of The Blue' and the Interesting Things Fit People Do To Stay Toned. You can get better understanding about the ways to maintain a healthy relationship and some latest researchers in the field of health.
We hope you like reading through the articles as much as we loved writing it. Make sure to share some of your valuable reviews and comments for us to work on.