Petroleum Jelly (petrolatum) is the product that has become a part of our daily use. It is a mixture of waxes and mineral oils. It appears as a semi-solid jelly and the major benefits come from its main ingredient petroleum. The petroleum jelly works as a water-protective barrier that helps heal seal wounds and burns. Read through to learn how else you can use petroleum jelly for.
Benefits of Petroleum Jelly
1. Heals Minor Skin Scrapes And Burns:
Petroleum jelly works wonder in post-surgery healing as it helps keep the skin moist. However, one should ensure that the wounded skin surface is thoroughly disinfected and cleaned to avoid microbes getting trapped.
2. Acts As A Moisturizer On Body Parts
Face and body lotion: Petroleum jelly acts as an occlusive moisturizer when applied after the shower and helps skin retain moisture. A few people also use it for dry nose.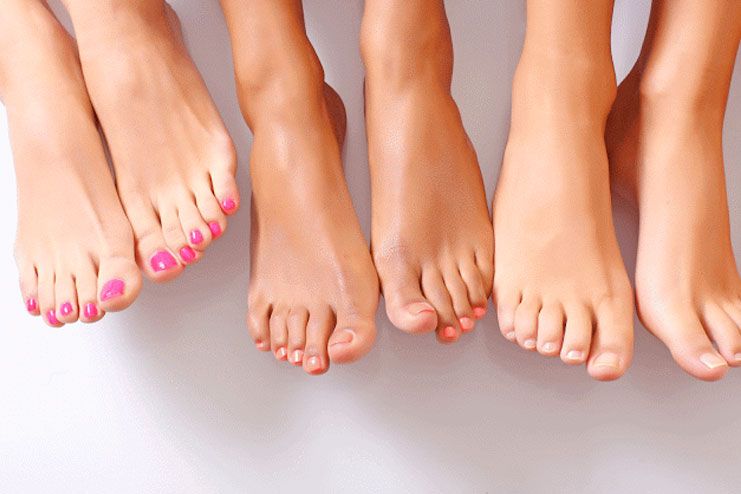 Cracked heels: Cracked heels can be smothered with moisturizer like petroleum jelly.
Steps to follow:
Soak feet in lukewarm water to which salt is added.
Towel-dry the feet and apply petroleum jelly.
Similarly, use petroleum jelly to improve your gardening hands and retain moisturizer.
Chapped lips: Apply petroleum jelly on the chapped lips to get it healed.
3. Helps Pet Paws:
Clean your pet's paws with cotton gauze, pat-dry and apply the jelly to help relieve from cracked paws. Ensure to do this when your pet is resting.
4. Prevent Diaper Rash:
Diaper rash in babies is a common issue that causes a lot of discomfort. Jelly can work wonders and provide great relief for little ones.
Steps to follow:
Clean and dry the baby's diaper area.
Apply jelly on the affected area and help protect skin from constant exposure to moisture.
Note: Schedule an appointment with the doctor if the rashes persist longer.
5. Petroleum Jelly To Remove Eye Makeup:
A study on eye ultrasounds reveals that oils are an effective way to remove makeup and safe to use around the eye area.
Steps to follow:
Use cotton pad or Q-tip and press gently on the skin.
. Close eyes while wiping around eye area.
6. Used To Save Split Ends:
Environmental factors like wind, pool water, sun, etc. can dry up the hair. Applying a small amount of jelly onto the hair ends helps hair shine and reduce the look of split ends.
7. Prevent Skin Stains From Nail Polish or Hair Dye:
Applying jelly along the hairline helps avoid staining the skin. It also works while using nail polish. Even perfumes can last longer when petroleum jelly is used as a base.
8. Helps To Release Stuck Objects:
Many times jelly can be used to release the stuck objects like the ring stuck on the finger or hardened door hinges, etc.
How to Choose Good Petroleum Jelly Product?
Any brand or generic brands of petroleum jelly can be used. However, check thoroughly for the ingredients used and check for irritability symptoms. Read the label well to find if the product is simply 100% petroleum jelly.
Attempt to choose triple-distilled, purified product to avoid applying any toxic contaminants on the your skin. Keep an eye out for signs of rashes and allergy when using any new brand.
Opting for plant-derived product rather than the oil-based petroleum jelly may make sense to avoid impact on the environment.
Cautions While Using Petroleum Jelly
Petroleum jelly must be used only externally. It is not to be ingested or inserted. According to Reuters, when petroleum jelly was found to be used internally in 17% women out of 141, 40% were tested positive for bacterial vaginosis.
Side Effects Of Petroleum Jelly
Different reactions may be caused with use of petroleum jelly of different types and brands. Potential side effects include
Allergies – develops in sensitive people. Ensure to look out for adverse reactions and allergies when using a new product.
Infections – Clean skin thoroughly before applying jelly to avoid infections.
Clogged pores – Clean the skin thoroughly to avoid clogging of pores.
Risk for aspiration – Consult your doctor before opting to use petroleum jelly around the nose to avoid any risks.
Alternatives For Petroleum Jelly:
If you are not sure or not compatible with the use of petroleum jelly, you may go with alternative products listed below:
Shea Butter – It is an extract of the Vitellaria Paradoxa It has been used for ages to nourish the skin, especially in arid climates. It also acts as a protective occlusive.
Cocoa Butter – It acts as an emollient and an occlusive. Its components like fatty acids and antioxidants, including catechins, gallic acid, proanthocyanidins and anthocyanidins provide an anti-aging and anti-inflammatory effect on the skin.
Mango Butter- It is derived from the fatty kernels found within the mango stone and acts as a deep moisturizer. It is abundant in palmitic, oleic acids, stearic, lauric, myristic, and omega-3 fatty acids.
Colloidal Oatmeal – It is ground from whole dehulled oat grain. It offers broad moisturization, gentle cleansing, soothing when applied on the dry, irritated skin. Vitamin E, antioxidants, fatty acids, and polysaccharides heal the skin and reduce inflammation.
Comfrey Root – It is extracted from the comfrey plant (Symphytum officinale) and possess many beneficial properties for the skin like soothing, healing and healthy tissue formation.
Beeswax – It is produced by worker bees and is a marvel when it comes to skin care. Containing over 300 elements, beeswax is used as a key ingredient in most hand creams, lip balms, and moisturizers. It works as a humectant by drawing water out of the air and into the skin.
In the bottom line, petroleum jelly is an age-old product that is being used for skin care. It comes with 'n' number of benefits in general, but may develop a few side effects in some cases. Hence, it is imperative to select a good brand that comes with a list of right ingredients to avoid any complications and use the product as per the directions. For more such informatory posts keep following HealthSpectra.
More Related Articles: