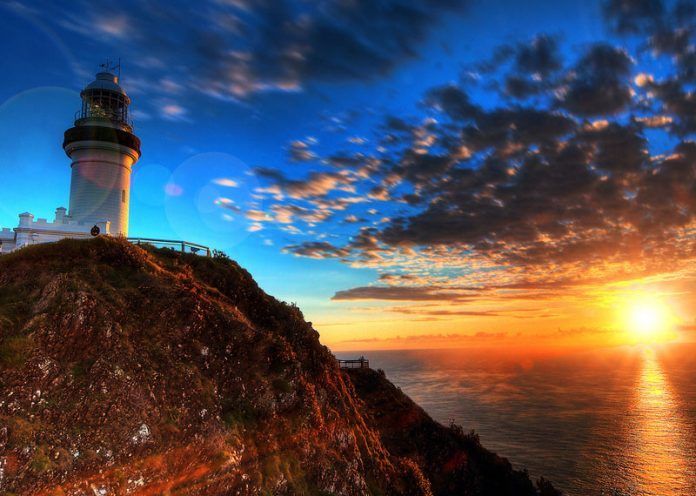 The effects of the drug coursing through our veins, is that all that is left of the word healing in today's world. A lot many among us sure seek for divine providence. What is it exactly that we are looking to get out of our prayers. A certain degree of healing perhaps.
The Greek word for healing, which is used in the bible, means much more in the archaic language, than mere curing of a disease, or the alleviation of pain. The word means not only to cure, heal, or repair, but also to make whole. The word iaomi, is used by the centurion in Matthew 8:8, besides been used a number of times in the new testament.
This is the same healing, which the centurion mentions to Jesus, which finds reference in the refrain, which a catholic recites before partaking of the communion.
"Lord, I am not worthy that you should enter under my roof, but only say the word and my soul shall be healed." The essence must be realized, that the benevolence of Jesus heals us in more ways than what is experienced just physically. It is only through acceptance that the state of salvation may be realized. The very state which full-fills the very essential purpose of our existence.
Overcome by hustle and bustle of out daily lives, we often tend to resort to find pleasure in unhealthy means, like gluttony, alcohol, drugs and illicit relationships. These temporary remedies are more like applying a cheap plaster over a serious wound. What the spectrum of spirituality offers to you is a permanent cure, and the measure of the effect surpasses all other remedies.
The healing conferred upon us through the healing of the almighty, is not something which is once in an entire timeline event, which are bestowed upon a chosen few in the entire history of mankind. It is there to be sought, asked for, and received, for everyone, a believer, convert, or an atheist. All that may be actually required, is absolute honesty to the self. Whether or not the dead need to rise, to tell the world about the powers of the maker, is still left to be seen. Yet the gift of a healthy life, body and soul included, is pretty much within the powers of the one we call almighty, to be bestowed upon us.
Spiritual wholeness could only be achieved, in a supernatural plane. Those who feel, they are in need of healing, must never shy away from asking, even if they feel that there is no one listening to them. The same has been showcased through some of these verses from the bible, as to how the blessings of the almighty may be conferred upon us. God shall and always has healed and restored. Otherwise, there are no stars in the perimeter. Read on about these verses from the Bible to induce healing.
Also Read: Facts about Ramazan
Inspiring Verse From the Bible
James 5:14-16 – Is anyone among you sick? Let them call the elders of the church to pray over them and anoint them with oil in the name of the Lord. And the prayer offered in faith will make the sick person well; the Lord will raise them up. If they have sinned, they will be forgiven. Therefore confess your sins to each other and pray for each other so that you may be healed. The prayer of a righteous person is powerful and effective.
Psalm 107:19-21 – Then they cried to the Lord in their trouble, and he saved them from their distress. He sent out his word and healed them; he rescued them from the grave. Let them give thanks to the Lord for his unfailing love and his wonderful deeds for mankind.
Isaiah 53:4-5 – Surely he took up our pain and bore our suffering, yet we considered him punished by God, stricken by him, and afflicted. But he was pierced for our transgressions, he was crushed for our iniquities; the punishment that brought us peace was on him, and by his wounds we are healed.
Jeremiah 17:14 – Heal me, Lord, and I will be healed; save me and I will be saved, for you are the one I praise.
Psalm 103:2-4 – Praise the Lord, my soul, and forget not all his benefits — who forgives all your sins and heals all your diseases, who redeems your life from the pit and crowns you with love and compassion.
Read – Mahaprasadam at Puri Jagganath Temple
Also Read: Most Beautiful Verse from the Bible
By Abhro
Disclaimer:
The above tips and information are only for reference purpose. The articles are not written by qualified medicare professionals. Even though, you may find the tips and information easy and useful, we recommend you to consult a qualified medicare professional before adopting these. It is necessary to analyse and find out your physical fitness in accepting these tips. Some tips may not suite you or you may be allergic to. Hence consulting a medicare professional is essential. Failing which, you will be having the sole responsibility for the consequences arising out of your negligence and reluctance.
NOTE:We inform you that we are not owner of any of the products, images or any other products displaying on our website. But all the articles are written by us and we owned them. If you found any image or product that found under your copyrights then please feel free to CONTACT US. We will remove that image or product as soon as possible. All the images are collected from Google.