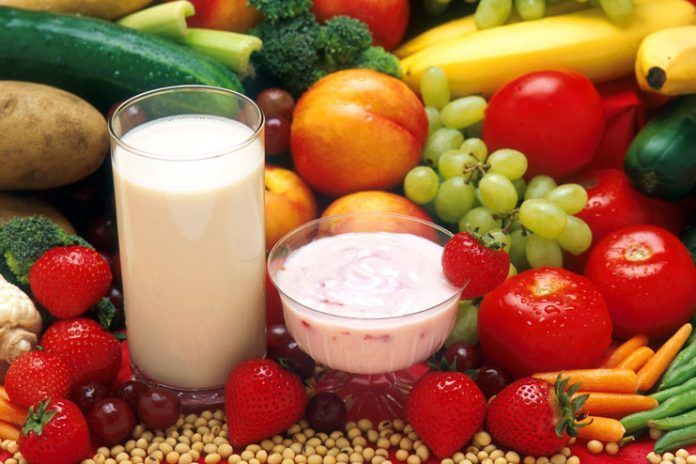 Nutrition is important to live, grow and function properly. Eating a nutritious and a balanced diet is important for health. Food provides our body with energy, protein, essential fats, vitamins and minerals to carry out the different processes in the body.Eating only a few things is not important. It is good to eat a varied variety of foods that may have various health benefits. Nutrition eating plan is necessary to maintain the best body.
However a balanced diet is important to be eaten. It is necessary to eat protein fat and carbohydrates balanced. Too many carbs or too much fat can get your health issues. Your diet must promote the overall health of the individual.
Nutrition eating plan is vital to getting your best body. You need to eat right and nutritious to attain the body you want. Or you could end up being obese or overweight without proper exercise or food.
To get the best body you need to :
1) Stick to your diet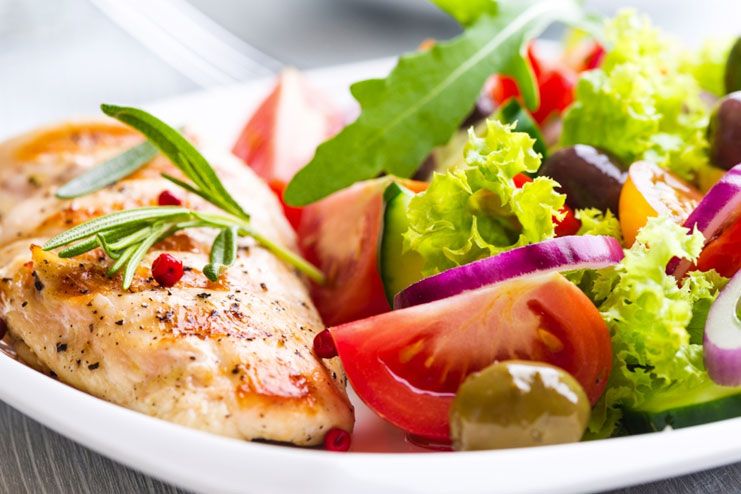 Take a 1,350 calorie diet a day that consist of foods which stop you from feeling famished. You also get 25 gm of slimming fiber per day. Just pick one breakfast, one lunch, dinner and not more than two snacks a day. Stick to your diet and through workout, lose at least up to 15 pounds.
It is not only cutting calories but eating the right kinds of foods is important. Adding more vegetables and fruits can help you reduce weight rather than low fat diet.
Eating meat or eggs with fruit juice or smoothie or a piece of fruit or vegetable can make the best meal. High protein breakfast is very much needed and a low fat and low calorie lunch and dinner are to be eaten.
Adding green vegetables and low fat dairy in meals is a must. To every meal loads of vegetables must be added even to meat salads or fruit with cereal or bread.
Shocking Nutrition Eating Disorders
2) Eat right at the right time
You must eat before and after workout. This can increase your strength during workout and give back the lost strength after workout. Proper nutritional approach is necessary for a good body. You need to be fueled enough for workouts for more than an hour. Meals before and after workout should be largely with carbohydrates, some protein, low in fat. The meal should be low in fiber or it may cause gastrointestinal discomfort.
3) Pre workout meal
If you have to eat 2 – 3hours before workout, your meal should include complex carbs, some lean protein, and some easily digestible vegetables. For example, you can eat brown rice or sweet potato with egg whites and tomato or baby carrot. It is good to check the nutritional value before eating. You eat 2 – 3 hours before to build muscle.
Carbohydrate and some protein should be on the menu.You can eat a whole grain granola bar or few almonds or a banana. You eat 30 minutes before for weight loss.
Heart Healthy Nutrition tips that benefit the heart health
4) Post workout meal
Eat 45 minutes after you workout. Then eat a more complex meal within two hours. Aim for 4:1 carbs to protein. Simple carbohydrates work best. They digest quickly and promote recovery from strain due to exercise.
5) Meal plan
Here are six meal plans that are ideal for they build muscle burn fat and promote overall health. If your not sure what to eat for breakfast lunch and dinner this will work as a guide to you
Meal plan -1
4-6 egg whites with two while eggs
1 serving cream of wheat cereal
1 banana
Which gives 525 calories, 38 gm protein, 59 gm carbs and 15 gm fat.
Meal plan -2
6-9 oz. Extra lean beef
2 cups pasta
3\4 cup broccoli
Which gives 700 calories, 60 gm protein, 83 gm carbs, and 13 gm fat.
Meal plan -3
1 chicken breast ( 7-9 oz.)
1 yam
1 cup peas,corn and carrots
Which give you 603 calories, 69 gm protein, 61 gm carbs, 7 gm fat.
Meal plan -4
1 cup rice
4 tbsp raisins
Which gives you 549 calories, 45 gm protein, 91 gm carbs and 2 gm fat.
You can plan this way of eating your meals. You may have to measure or calculate your calorie necessity depending upon your goal of burning a certain number of calories.
Your body needs carbs protein and fat.
Some carb choices are
Sweet potatoes
Yams
Beans
Corn
Brown rice
Oatmeal
Whole grain products
Veggies
Bananas
Pears grapefruit
Apples
Carbs to avoid are cookies, cakes, pasties, candies, white flour and high sugar foods.
Some healthy fat choices are
Cold water fish
Low aft cheese
Sunflower seeds
Walnuts
Almonds
Peanut butter
Olive oil
Fats to avoid are high fat meats, high fat dairy, high fat salad dressings, deep-fried foods, and butter.
Protein choices are
Lean red meat
Skinless chicken
Turkey
Fish
Low fat dairy ( except eggs)
7 Foods to Avoid for Constipation Relief
Giving the body sufficient nutrition in a balanced way can benefit the body to its maximum. The above nutrition eating plan is necessary for maintaining good health and your best body free of unnecessary fat.
By Pradeepa Polineni