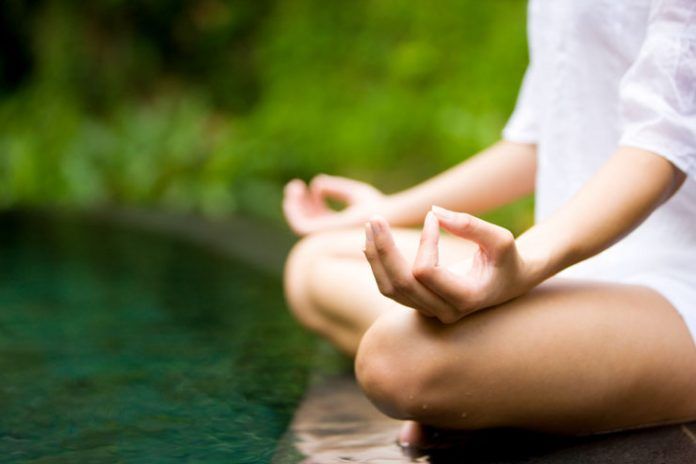 Meditation is now-a-days the most sought after technique to calm the mind. Whenever there is depression or frustration, meditation acts as the best option to get out these situations. In the present days lifestyle creates more stress and frustration to people, whether it be at an office or house an meditation is regarded as the best way to ease the tension.
Our stress and tiredness make us unhappy, impatient and frustrated. It can even affect our health. We are often so busy that we feel there is no time to stop and meditate! But, remember meditation actually gives more time by making your mind calmer and more focused.
It is easy said than done, how to meditate properly. This is a billion dollar question on how to meditate successfully. Where to meditate, how to meditate, when to meditate, all these questions arise, when one decides to meditate. Meditation can help us to understand our own mind. We can learn how to transform our mind from negativity to positivity, from the disturbed to the peaceful, from unhappy to happy.
Many Forms Which Meditation Takes
Overcoming negativity and cultivating constructive thoughts is the purpose of the meditations found in the Buddhist tradition. Meditation is that which gives you the deep rest. Meditation is an activity that in which the practitioner had to just sit and allow the mind to dissolve. There are numerous benefits of meditation. It is an essential practice for mental hygiene.
1. A calm mind
2. Good concentration
3. Clarity of perception
4. Improvement in communication
5. Blossoming of skills and talents
6. An unshakeable inner strength
7. Healing
8. The ability to connect to an inner source of energy
9. Relaxation
10. Rejuvenation
All these are the natural results of meditating regularly. But people do not know how to meditate. Here are some tips:
1. Choose a clean, distraction-free spot or room in your home, though you can do it sitting in your chair at the office during lunch-hour, too!
2. Ensure the lighting is soothing and the ventilation sufficient
3. Ensure that the noise-levels are under control.
4. Meditate at the same time every day.
5. Early morning is an optimal time.
6. Start by meditating for 10-15 minutes.
7. Switch off your cellphone.
8. Tell your family that you are on Do Not Disturb mode for a short spell of time, till your meditation is over.
9. Wear comfortable clothes, preferably of natural fabric.
There are many advantages that you can reap from meditation.
1. At work, levels of stress make meditation a no-brainer.
2. Helps to achieve work-life balance, enhances mental clarity and decision-making skills and nurtures trust, creativity, innovation and intuition.
3. Improves our relationships.
4. Develops a pleasant, sociable personality and are able to accept people as they are.
5. Gives a deep sense of health and well-being, as regularly practiced, the mind, body and spirit benefit immensely.
6. The deep rest, meditation offers make us more dynamic in activity.
7. Regular meditation helps us to forgive everybody and thus get rid of enemies.
When we decide to go to a meditation, we must understand the importance of meditation.
1. Meditation is good for the soul. It nourishes the universal values of compassion, caring and sharing, responsibility, non-violence and peacefulness.
2. Helps us to bond with others. These are important values to guide us and make us accept all of mankind as our family.
3. Innate tendency to look for a joy that does not diminish and meditation fulfills this need.
4. Meditation can relax our stress – conscious and unconscious – and give the sense of comfort and stability that every human being craves.
5. Helps us to meet life's ups and downs with contentedness, confidence and resourcefulness.
6. Gives us resilience so that we can not only can remain unshaken by storms of emotions that come in everyone's lives, but also can get back on track sooner.
7. Meditation is the greatest counselor.
By Premji
Disclaimer:
The above tips and information are only for reference purpose. The articles are not written by qualified medicare professionals. Even though, you may find the tips and information easy and useful, we recommend you to consult a qualified medicare professional before adopting these. It is necessary to analyse and find out your physical fitness in accepting these tips. Some tips may not suite you or you may be allergic to. Hence consulting a medicare professional is essential. Failing which, you will be having the sole responsibility for the consequences arising out of your negligence and reluctance.
NOTE:We inform you that we are not owner of any of the products, images or any other products displaying on our website. But all the articles are written by us and we owned them. If you found any image or product that found under your copyrights then please feel free to CONTACT US. We will remove that image or product as soon as possible. All the images are collected from Google.