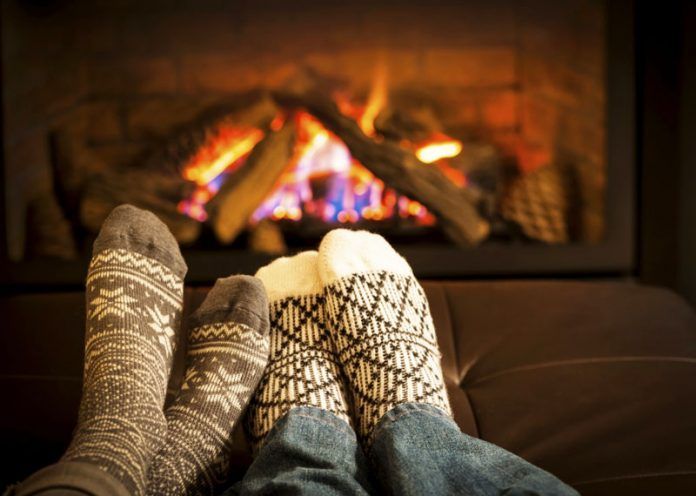 Denmark, the country stands top of the list when it comes to ranking according to the happiness index. The united kingdom lies somewhere in the 23rd position, whereas, as per the year 2016, languishes at a lowly 118th. In is a matter of no wonder that the word, 'hygge' is gaining more and more popularity among certain concerned circles. The word hygge, which is pronounced as, hoo-guh, is as much a noun, as it is a verb, and symbolizes the sense of and subsequent approach towards well being of the people of Denmark, or the Danish, as we may call them to be. So what exactly does this word materializes to. In its most prosaic form, the word intends on focusing on the simple pleasures that what may encounter in their everyday lives. So much for been Danish.
A Copenhagen based Meik Wiking, who is an author and CEO ofHappiness Research Institute, in his book, of The Little Book of Hygge: The Danish Way to Live Well, explains hygge as the material filling up the void in between wealth and happiness. A consequential phenomenon, if you may call it to be, of today's society, which is experienced in the developed nations of the world. Read about how the people of Denmark stay happy.
What is the Danish Concept of Hygge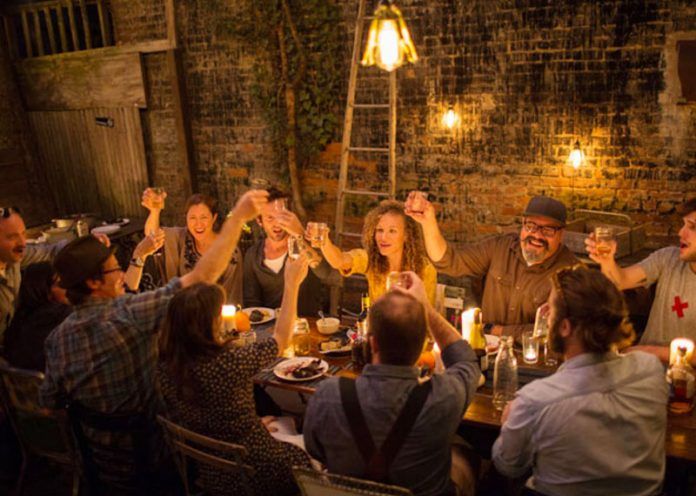 The world over, the trend is such a person in his forties are the unhappiest in the society. As age increases, the levels of happiness in the person slowly crawls its way back up, before eternity takes over and thus continues. Would hygge then step ahead to be the solution for these mid life blues. Taking the simple pleasures seriously .That may just be all there may be battlinge those blues, it matters not when in life, or at what place they arrive. Appreciation for an essence may only be developed by having a savouring intent towards the vocation. It is about truly experiencing all the little nuisances that life has to offer. Those little nothingnesses which hangonto fragile threads of connections, and beg for our attention. What may seem unworthy, when you are overworked, may just be an ephemeral meteor's gleam to wish on, or a pearl almost for forever. Slowing it down, covers distance, like speed never could manage. Getting through it all, might just be a matter of slowing it down at times.
Louisa Thomsen Brits, who is the author of, The Book of Hygge:The Danish Art of Living Well, includes in the book a few of the hyggelig techniques, which among others include brewing your own tea, practicing reading in bed, indulging your self in some dancing, going out camping, walking through the town, and meeting friends for coffee. You may choose to start slow, and low key, without going over the hygge thing. Dedicating only as much as thirty whole minutes of a day one such activity may prove to be extremely beneficial in bringing about happiness in one's life.
Also Read: White Flowers to Bring Peace and Happiness into Your Lives
2
Nature as a Source of Hygge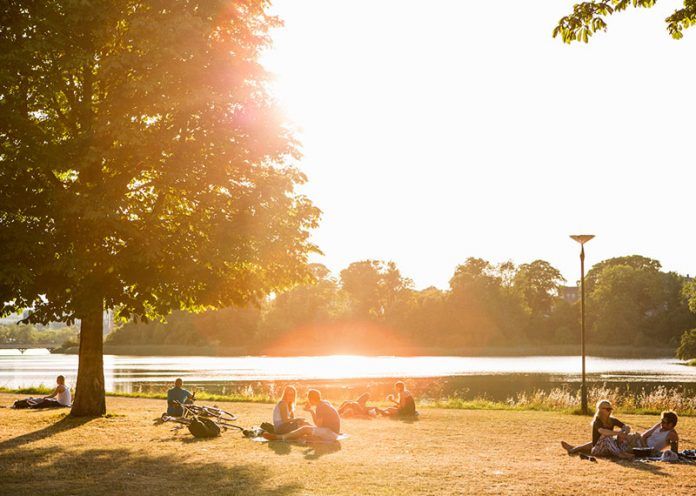 Certain other personalities, in their own rights experts on the subject of hygge, advocate nature, as an essential element required for the promotion of the concepts of hygge. A strict sense of respect must be developed towards any and every thing that constitutes nature. Even on your busiest of days, would want to spend at least a few precious moments if not possible to be nestled in the arms of, then at least lost in the contemplation of nature.That is the potency that nature has, that a mere thought in the direst of times may enliven your spirits, and show you the path, if it needs to be shown.
A deep sense of affection should be developed towards nature. Which, on its own part could only develop, if the understanding is established that nature is all we have got, in order to sustain our existence. So we might as well be close to it, and draw from its life source, as it has plenty for everybody.
Taking a walk when the air is fresh and the skies are bright, along a promenade, or under a grove. These might not just be the stuff of memories, but also bring about prompt changes to your mood levels, and even over health, like metabolism, and the process of natural oncoming of sleep. Time spent reflecting over situations that we might as well think about, because we could escape them.
The time spent reflecting over them in any case, when spent in the presence of mother nature, is always more productive than spend otherwise. You need no research to prove such bondage in between mankind and nature. You just need to go out there and experience it for yourself. The parks are an excellent place to sit and reflect. Spend the day over contemplations, if you could afford to do that. Who would not like playing life that way. Taking a moment, getting unplugged, and taking in the fresh air can go a long way in helping you make decisions. The moments such as these, when your mind is on the juggle, and you need to choose from among various options, and you need to do it fast. Try it out in nature and see it unfold for the sake of your self.
Also Read: Scientifically Proven Ways to Practicing Happiness
3
Home as the Epicentre of Hygge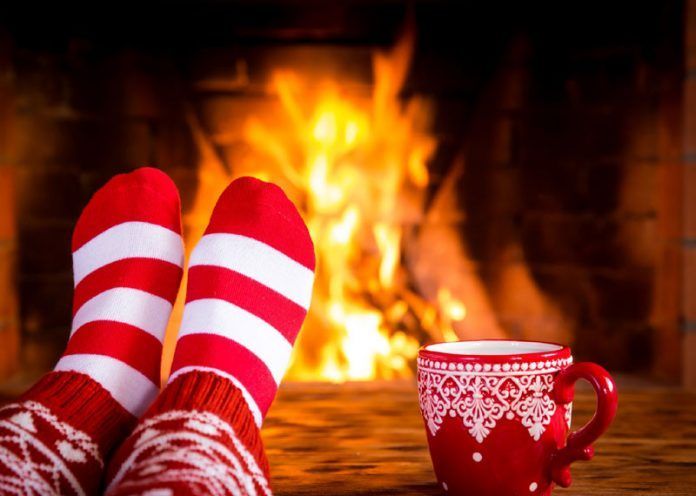 Yet at the end of the day, it does not matter how adventurous, you had been all day along. It does not matter because you would have to return home. Home is the real epicentre of hygge. So it only obvious that you would give it your best short at harvesting the most amount of, from the most potent source. You may want to fill up your homes with things that pleases your senses, and makes you feel safe and secured from the unsafe and the unknown. It may something as lame as soft cushions, ambient lighting, perfumed candles, which may prove to be your secret weapons at staying happy. The universe has all along been known to function in mysterious ways. We as mere participants in the audience could not comprehend certain to most of the way of the working of the universe.
Society remains of the utmost importance in determining the levels of happiness that one may experience and through deriving it out of their existence. A never has bee, and never, would or could be an island. Hygge to a large extent is about the atmosphere, and experiencing it. Dedicated quality time spent in company of closed knit groups, may end up been an essential ingredient to happiness. Implementing a rule wherein no phones or television broadcasts may be allowed at the dining table. An excellent place to kick star things if you may say so. Meeting an old friend for coffee is just as enjoyable.
Also Read: How Practicing Happiness Affects Your Health
By Abhro