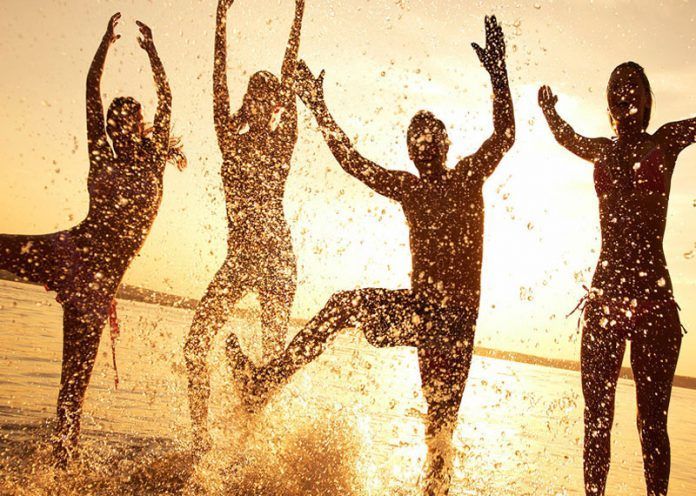 Happiness might as well be defined as a state of extreme euphoria, brought about by an excess of positive emotions. A state of mind wherein your inner self is at peace, both with itself and the world around. The source of true happiness may be said to be the self, and its various perspectives of existence. In other words, you are the only one person on this habitable planet of ours, who can make, and keep yourself happy. It is more of a habit that is developed over a period of time, rather than acquired overnight, over a few drinks. In fact the very concept is a popular belief now, that personal happiness is a phenomenon that is not dependent on external factors or situations.
An optimist is always in control of the situation, unmoved by adversities, and appreciative of the outcome, no matter however they may turn out to be. Optimism may be said to act like a filter, which lets only positive thoughts enter the psyche, while all the negativity withers away.
A positive correlation is what happiness has with our overall well being. Positive psychology, as a science links happiness to health. It is not for nothing, laughter is said to be the best medicine. It is in fact true, that the cliche is based upon scientifically proven facts. Research has also brought to the fore the fact that the oncoming of happy or positive emotions naturally drives away the negativity from our minds.
This is the main principle around which,the best therapists the world over, design and develop their practice. This very same reason, they aim at identifying the cause of the damage, and build on strength thereupon, rather than treating the damage itself. In this publication, we present to you a certain number of ways, that would throw light on, for your benefits, as always, upon the facts, as to how practicing happiness affects your health. Read on and practice some of your own folks. Best wishes.
What are the Benefits of a Happy Mind