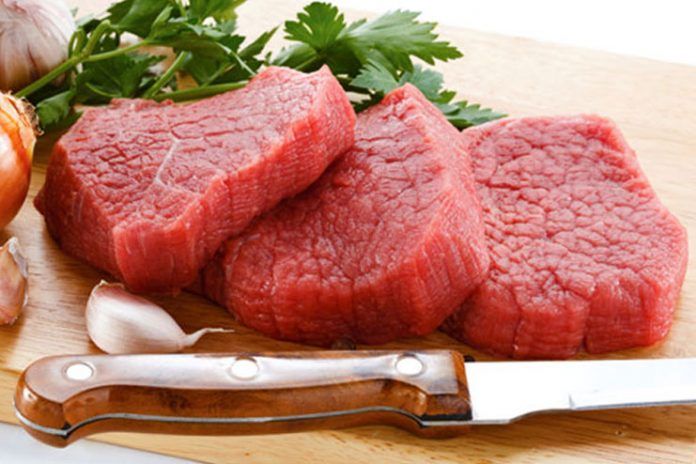 Heart failure causes due to various health related problems such as smoking, obesity and high consumption of alcohol. It is a life threatening diseases and huge number of people are facing the issue of heart failure across the globe.
However one study has found that high-protein diet especially meat consumption causes heart-failure in older women. The study done by the researchers of
Brown University in Rhode Island, United States
 has found that the women who are older than 50 years of age contains high risk of heart failure due to high meat consumption.
The findings also proved that the cases of heart failure in older women occurs more who consumes dietary proteins more than the women, whose consumption of dietary protein is comparatively less or gets protein from vegetables.
However, researchers revealed that although the protein intake from vegetable is found more safe than protein intake from meat, it is not significant when compared to the body mass.
Mohamad Firas Barbour of the University said that while higher dietary protein intake leads to increased rate of heart failure, protein consumption from vegetables found more safe and protective.
The researchers further added that their study was inspired from the previous research which had found the relation between the increased protein consumption and the rate of heart failure as well as cardiovascular diseases in older women.
Read Also: 5 Tips To Avoid Weight Gain During Festive Season
Barbour explained that heart failure rate is higher in post-menopausal women. Hence the better research to understand nutritional factors linked to heart failure was required.
The recommendations from the American Heart Association says that people should consume fruits, vegetables, whole grains, low-fat dairy products, fish poultry and nuts from protein consumption. It also says that people should limit the consumption of red meat, surgery foods as well as beverages for protein intake.
However it has also added that people who consume meat for protein intake should opt for lean meats and poultry without skin. They can also consume fish twice a week and should opt for fish filled with omega 3 fatty acids like salmon, herring and trout.
According to the experts, the study, which has been published at the American Heart Association's Scientific Sessions 2016 organized in Louisiana, is highly important considering the importance of women health.
Also Read: 5 Important Health Benefits Of Cinnamon
By Prajakt K.
Disclaimer:
The above tips and information are only for reference purpose. The articles are not written by qualified medicare professionals. Even though, you may find the tips and information easy and useful, we recommend you to consult a qualified medicare professional before adopting these. It is necessary to analyse and find out your physical fitness in accepting these tips. Some tips may not suite you or you may be allergic to. Hence consulting a medicare professional is essential. Failing which, you will be having the sole responsibility for the consequences arising out of your negligence and reluctance.
NOTE:We inform you that we are not owner of any of the products, images or any other products displaying on our website. But all the articles are written by us and we owned them. If you found any image or product that found under your copyrights then please feel free to CONTACT US. We will remove that image or product as soon as possible. All the images are collected from Google.