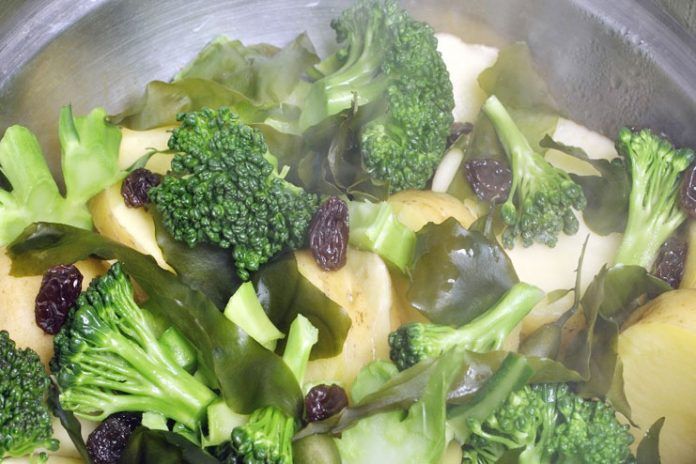 It is considered highly important to provide required nutrition to the body to carry out its important functions as well as for overall development. We get the important nutrients through the food we eat.
So it becomes highly important to consume foods which are high in health-friendly properties. Consumption of healthy vegetables and fruits is always recommended by the nutritionists to achieve overall growth of the body.
Here we have tried to provide the list of some of the major healthiest vegetables which you should include in your diet to keep yourself fit and healthy. Read on to get detailed information about certain healthy vegetables and their best preparations.
Healthiest Vegetables Required By The Body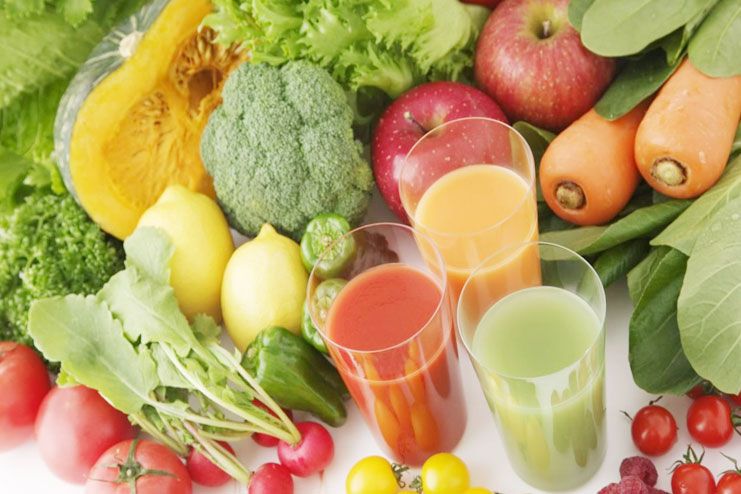 1. Kale
Kale has suddenly become the exclusive choice for when it comes to healthiest vegetables. Kale is highly useful vegetable for the body which was out of attention for many years. Kale contains important phytonutrients as well as health-friendly antioxidants.
Kale also contain large amount of protein as well as fiber and vitamin A more than spinach. You can consume less kale but still can get high amount of protein, which is highly beneficial for the body.
However it is important to consume kale after cooking as it may trigger stomach upset in its raw form. You can use baby kale to avoid this condition. You should also use it after removing it from stem as it is considered highly difficult for the digestion.
2. Spinach
Spinach has always enjoyed one of the top positions in the list of healthiest vegetables as it contains high amount of various health-friendly properties.
Along with required fiber as well as proteins, spinach also contains phytonutrients which can act as antioxidants after the consumption. These antioxidants are highly helpful in preventing the damage caused by free radicals.
Spinach is also an amazing source of required minerals such as magnesium, potassium, iron as well as calcium along with vitamin A and C. It can be used instead of consuming those synthetic multivitamins which are difficult for the body to get absorbed. Spinach also helps in controlling your food cravings.
You can use baby spinach which can be used as a healthy base for salads. Heating the frozen organic spinach to consume as side or main dish is also helpful. To get instant boost to your vitamin consumption you can add spinach in smoothies in its any form.
3. Broccoli
Another amazing healthy vegetable in the list is broccoli. The effectiveness of broccoli has been proved through various studies as well.
Broccoli contains sulforaphane which is useful in countering deadly diseases such as cancer. Apart from that it also good to prevent heart diseases as well as other serious heart conditions. As cancer and heart diseases have become the major causes of most of the deaths, it is always recommended to add broccoli in your diet for to lead a healthy life.
The fiber content in broccoli is useful for various reasons. Along with boosting your digestion, fiber in broccoli is also helpful in keeping cholesterol level in check and cleaning the colon naturally.
You can consume broccoli with roasting it on pan with the help of small amount of olive oil. Add some bets of brussel sprouts to the broccoli to get more nutrition along with great taste.
4. Cabbage
Cabbage is considered as one of the amazing foods which helps in weight loss. However, cabbage is also filled with various other health-friendly properties and you definitely would like it to add into your regular diet.
This cruciferous vegetable contains important nutrients which can prevent prostate cancer in men and breast cancer in women. Therefore you should always consume cabbage especially if you have a family history of  these diseases.
It is low in calories as well as fat and therefore is a great choice for people who are trying for weight loss. As fiber and protein are required for healthy weight loss, you can get it from cabbage in large quantities simultaneously not affecting your overall calorie intake.
It is recommended not to eat cabbage in too soft or blended form. You can make amazing cabbage appetizers which are also highly healthy. Cook cabbage till gets soft but will not lose its crisp form. You can accompany the cabbage along with spices as well as seasonings.
5. Asparagus
Asparagus is important in providing cleansing effect to the body. Along with providing required vitamins in the body, this health-friendly vegetable is also helpful in eliminating almost all the free radicals which we consume in the body.
Asparagus is filled with glutathione, which is a main agent behind the detoxing properties of asparagus. It is also an amazing antioxidant which play an important role in removing all the cancer-causing materials in the body.
You can use asparagus in various forms in your diet to boost metabolism in females which is helpful in burning all the fat accumulated on your lower part of the belly.
6. Beets
Beets are highly helpful in providing large amount of antioxidants to the body. Beets contain an exclusive antioxidant known as betalains, which proves helpful for overall growth of the body.
These betalains are helpful in curbing the inflammation in the body along with preventing cancer as well as keeping the cardiovascular system healthy and preventing the symptoms of arthritis.
Beet is also an amazing source of fiber which is helpful in maintaining good blood pressure levels in the body and also boosts the entire digestion process.
It is recommended to consume fresh beet instead of opting for pickled beets. You can eat them after baking slightly. Just cut in small cubes and place them on a baking dish. Bake them until it turns soft. Enjoy your beets.
7. Tomatoes
Tomatoes contain lycopene, which in turn contains important anti-cancer properties. Along with it, it also contains some of the major vitamins such as vitamin K.
Lycopene in tomatoes are highly helpful in preventing diabetes, osteoporosis, heart diseases as well as infertility. As it contains antioxidants as well as ability to eliminate all the free radicals, tomatoes are also helpful in preventing premature aging of the skin.
You can also get sufficient amount of vitamin A, vitamin C as well as potassium and fiber with the consumption of lycopene through tomatoes.
Experts recommend to use tomatoes in cooked for instead of raw. This will help in releasing most amount of lycopene.
This lycopene will easily absorbed by the body and will increase the amount of healthy-friendly benefits you get from the consumption of tomatoes.