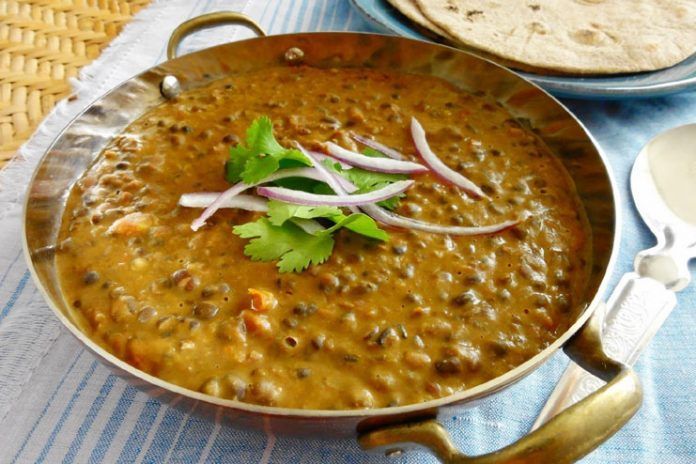 Dal is a thick lentil stew cooked with spices that are traditionally eaten in India. It is a hearty, protein-rich meal. Dal goes well with rice, vegetables and flat- bread for an easy meal. If you are looking for simple comfort food and a nourishing dish then this dal is a perfect for you.
INGREDIENTS Nutrition
1 tablespoon olive oil
1 cup onion, chopped
1 tablespoon fresh ginger, peeled, minced
1 teaspoon cumin seed
1 teaspoon turmeric, ground
1⁄2 teaspoon red pepper, crushed
4 garlic cloves, minced
2 cups cauliflower florets, chopped
2 cups tomatoes, chopped
2 1⁄2 cups water
1 cup dried lentils
2 tablespoons fresh lime juice
1 tablespoon fresh cilantro, minced
3⁄4 teaspoon salt
6 cups cooked basmati rice or 6 cups long grain rice, cooked
DIRECTIONS
1. Heat olive oil in large saucepan over medium-high heat.
2. Add onion, ginger, cumin, turmeric, red peppers, and garlic and saute for two minutes.
3. Add cauliflower and tomatoes and saute it for1 minute.
4. Stir in water and lentils and boil it
5. Cover it with lid.
6. Cook for 35 minutes or until lentils are tender and cook on a low flame.
7. Stir in lime juice, cilantro, and salt.
8. Serve lentil dal with 1 cup rice.
Disclaimer:
The above tips and information are only for reference purpose. The articles are not written by qualified medicare professionals. Even though, you may find the tips and information easy and useful, we recommend you to consult a qualified medicare professional before adopting these. It is necessary to analyse and find out your physical fitness in accepting these tips. Some tips may not suite you or you may be allergic to. Hence consulting a medicare professional is essential. Failing which, you will be having the sole responsibility for the consequences arising out of your negligence and reluctance.
NOTE:We inform you that we are not owner of any of the products, images or any other products displaying on our website. But all the articles are written by us and we owned them. If you found any image or product that found under your copyrights then please feel free to CONTACT US. We will remove that image or product as soon as possible. All the images are collected from Google.