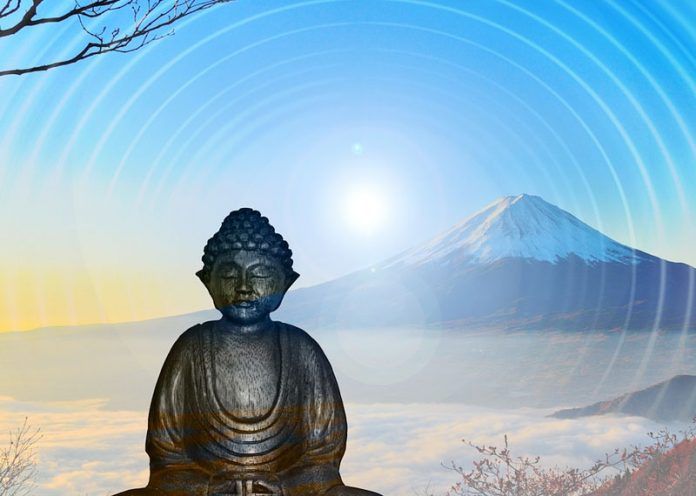 Most think of meditation as an orthodox, yet challenging posture, with breathing practices and harmonic recitation of spiritual chants. Simply explained to a beginner, it may be said to be a breathing exercise no doubt. Yet you may need to develop a habit of soothing, rustic imagination, which brings about relaxation to the mind and body.
It may be a fantastic ideal to fall asleep the first time around. Sleep is nothing but a form of pristine relaxation. An extension of meditation, if you may call it to be. So in the early days, if you are falling asleep, it may be beneficial for you, as it would mean that you are actually trying hard, which is never a bad idea. You may however need to hone your visualization skills. Clarity in thoughts and meditation, is what is the ultimate destination.
Guided meditation is another mean to the same goal. The internet is chock a block with recorded sessions, and live podcast. While some may even be specifically composed to bring about sleep, mostly sessions are to help you relax, and channelize your energies in the right direction. Different experts would have their own ways of capturing your imagination. Space travel and flight although, may be the most common techniques in practice.
Technique of Meditation
Science has proven it to us that regularly practicing meditation, brings about a positive change in your perceptive capacities, brain functions and concentration power.
Imagination can travel distances which no matter can achieve. If only one may master the method of channelizing the thoughts in one particular direction, building on content, in the process, then miracles are only a matter of word of mouth. Through mere imagination, you may be able to rid your conscience of all the negative energies, and fill up the reserves with the ever shining light of the lord. Even atheists may let go of their prejudices and try to believe in a superior force which refuels us every day. With your mind focused, steady breathing is only a natural outcome, carried out by involuntary motions of the muscles.
Essential Aspects of Meditation