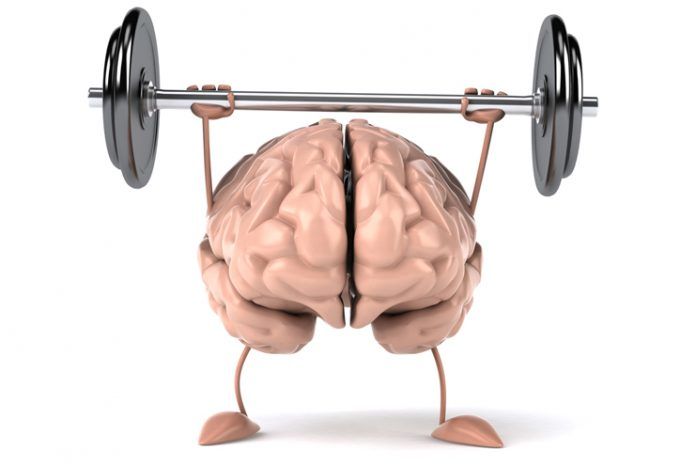 It is necessary in today's busy life to exercise daily to keep your body fit and away from all illnesses. While regular exercising helps you in keeping yourself healthy, it can have other major benefits as well. Apart from making you fit physically, regular exercise also helps in strengthening yourself mentally. It not only helps in making your nervous system strong, but also makes you more concentrated and calm. According to many experts, it has been found that doing regular exercises helps in increasing your nervous power. Increased brain health leads to improved memory as well. Hence It can be state that regular exercise helps in improving your memory.
We have brought you a list of important brain benefits of exercise, you can get to improve your brain functions through daily workout to keep yourself strong physically as well as mentally.
Also Read: 9 Astounding Foods For Stronger Bones
Brain Benefits of Exercise
Improves executive functions
Executive functions in your brain are consists of task switching, goal management, inhibitory control and attention. This functions play a major role in problem solving, organizing, planning and behavior. According to a research, it has been found that people who exercise daily, contains a good quality executive functions and optimized workings of the brain. Although the results on the younger population are still debatable, overall researchers are agreed upon the fact that exercise does help in improving mental stamina.
Increases your IQ
Doing exercise on a regular basis have been found to make you smarter. According to the scientists, although your intelligent quotient is based on your genetic formation, it needs further clarification. However, in a research scientists have found that regular exercise helps in increasing cardiovascular as well as mental health. Improved mental health helps in increasing your IQ. More importantly, in the research it was also found that the people in the age of 15-18 started exercising daily, showed increased cardiovascular health as well as improved IQ more compared to other participants.
Raises focus
This one is important as on today's fast moving world, it is just impossible to maintain focus on one work for longer period of time to gain better benefits. In a research, participants were examined in two groups, one group was exercising regularly including aerobics and other was not doing this at all. At the end it was found that the group doing exercises regularly found to have showed better focus compared to other group in their day-to-day workings. Focus on one thing at a time is essential to channel your whole energy doing one work so that you can complete that work with properly and successfully.
Gives more willpower
Willpower is something which you need to lead a successful life. It is skill required for you to stay on track and avoid other outer temptations and to achieve your professional as well as personal goals. According to a scientific magazine, it has been already found that people who are below 35 years of age and do exercises regularly found to be high in executive functions such as inhibition and interference control, which more commonly known as willpower.
Helps in controlling emotions
While leading a successful life, it is equally important that you control your emotions from expressing. It is necessary that you achieve hold on your emotions so that you don'texpress them where you should not. As it has already been mentioned here, exercise helps in you in making yourself more calm and composed, this skill helps you in achieve mastery in controlling your emotions. According to the scientists, after exercises various positive changes takes place in your body which helps you in overall personality development.
Helps in thinking faster
For better management skills, it is important that your thinking abilities must be fast and you should come to a solution of a problem quite swiftly. Great exercises such as aerobics helps in improving white matter in your brain quite quickly, which helps in remembering things and to regulate your thought process. This has also been proved in a research and scientists showed that not only adults, but young ones too can have this ability if they exercise on a daily basis.
Removes stress
This is one of the important reasons why people starts to exercise. Stress is considered as a root cause for various mental as well as physical emergencies. Hence, keeping your stress in control is a must. Exercises helps you in keeping your stress levels in control and other processes such as meditation and yoga actually removes your stress, according to the experts. While removing any negative thoughts from your head, doing exercise regularly helps in improving positive hormones in your body such as cortisol as well as adrenaline.
Controls anxiety
According to various research studies, it has been found that regular exercising helps in diminishing the effects of anxiety. More importantly, if you are leading a more stressful life, then start exercising right away as it helps in reducing anxiety on a better scale in your case. You can keep yourself free from the effects of anxiety through regular exercise and can keep yourself away from various mental as well as physical disorders.
Counters depression
Across the globe, huge number of people currently suffering from this dangerous mental disorder, known as depression. More importantly, according to the data released by WHO, the number of people who are suffering with depression are soaring day-by-day and will become the 2nd largest medical disorder by 2020. However, daily exercise can counter this. According to the scientific studies, exercising improves the number of feel good hormones in your body. Due to this, it has been found that people who are suffering with depression can pull themselves away from this disease can lead a happy life.
These are few of the various benefits you can get with exercising regularly for your brain. It is important to keep yourself mentally strong as it is the most important thing required for living a happy life with full of successes.
Read Also: 10 Tips to Make your Abs Stronger
By Prajakt K.