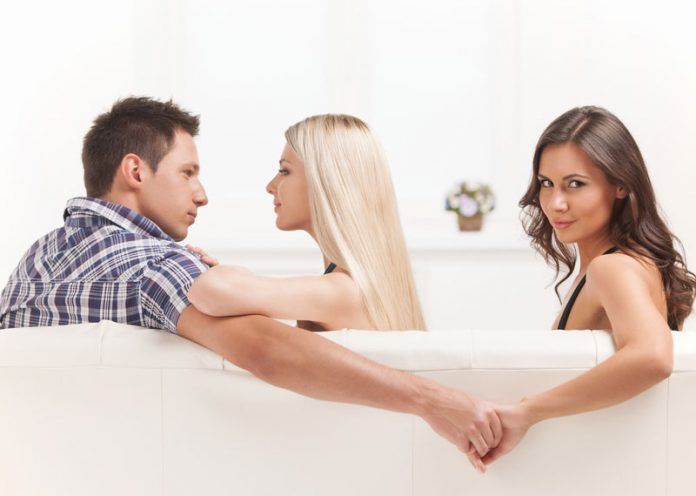 Love is difficult to explain same as it is to express to someone. Everyone has a different definition of love and have certain feelings of love. Some people do not know how to show love to your partner. Marriage plays a very important role in every individuals life. But few people do not give respect to this relation and cross their limits. Including his partner they start dating outside also. This is known as extramarital affairs. In this you are not only cheating your partner, but also make your life like a hell and make your family suffer from all these issues between the couple. There are various reasons of extramarital affairs.
Reasons For Extramarital Affairs
People who marry in their early age would most likely have achieved a certain level of constancy and by the age of 30. At that point, they feel that they did not really enjoy their life in their early age, and now they are finding it really exciting to indulge in an extramarital affair. For them, It is the way of experiencing the excitement of dating.
2
In love with someone before marriage
Most of the people are in love relationship before marriage and could not marry because of circumstances. Some may fail to be compatible with their married couple. They feel like that, their partner is not giving that much attention, love and care that they want and must desire. Due to this they start again dating their lovers.
3
Inability to deal with changes
Life tries to change us on an everyday basis. There are various issues which change our nature and behavior. Some are bigger issues and some are smaller. The bigger issues are like severe illness or death in the family, loss of job, money loss, etc. Situations turn to people, and force them to deal with such kind of changes. They find someone with whom they can be comfortably in the arms of someone new, or to whom they feel more comfortable. Perhaps they are not connected to their tough circumstances in any way.
4
Physical dissatisfaction
This is one of the most common reasons of extramarital affairs. Men or women are not satisfied in physical relationship will face this problem. In a relationship physical satisfaction can change your life, make you feel happy, and also healthy. So for all these things they find some other partner that keep him happy and satisfied.
Personal finances are also one of the most common reasons of extramarital affairs. This we can find more in girls. Because, some girls want to live lustrous life without doing hard work. She wants everything without adjusting at home and without seeing financial problems. For this she tries to depend on another person who can fulfill their needs. Or there are some men who are not interested to do any work and sit at home and girl is only responsible to handle financial problems. At a certain point they need help from someone which may further lead to extramarital affairs.
No doubt now a days both genders are crossing their limits for career advancement. Men and women come into relationship with their boss for promotion and career advancement.
7
Desire for emotional support and intimacy
Women always want someone who cares for them and listen their problems and help them to find solutions. But their partners do not have time to fulfill these feelings. Then she looks in for a person who can listen to them and with whom she can share the emotional feelings also.
By: Shaveta Kandhari