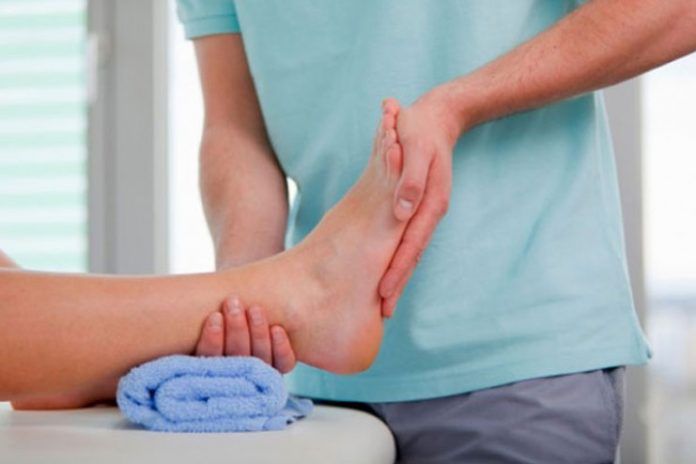 Although we spend a lot of time on taking care of ourselves and to look good before stepping out of our houses. It is probably the important thing for us to look good and be confident in front of the others and for that we do lot of things. Women spend their entire day in viewing their faces in the mirrors and providing essential touches when it is required with lot of cosmetics as well as beauty products. But, we always forget about our feet, which is one of the important parts of the body. Experts says that to look good and confident, we should carefully look on all parts of your body. Feet should be given extra care as throughout the day they support our weight and also goes through lot of rough things.
As the skin of feet gets exposed directly to impurities in nature as well as the footwear we use, it is highly important to take care of our feet. Tips for healthy feet helps in taking care of your feet and to make them healthy and fit.
Here is the list of some important tips for healthy feet which you can consider to solve problems you face on feet.
Important Tips For Healthy Feet
1
Wear correct size footwear
Experts says that you should wear correct size footwear to keep your feet away from any disorders. Wearing wrong fitting footwear will create problems for your feet will trigger many health issues such as corns as well as blisters. Experts also says that people who are having flat feet should wear footwear specially having insoles for flat feet to provide better comfort to your feet. This will also counter dangerous issues such as overpronation.
Getting exposed to various impurities such as dirt along with sunlight and water the skin on your feet becomes rough and forms dry skin. Hence, soaking your feet for 10-15 minutes on the regular basis with clean as well as warm water will help in making them soft, clean as well as attractive. After soaking, scrubbing is an important thing. Scrubbing your feet with pumice stone as well as any such material will help in giving smooth look to your feet.
Read Also: 5 Best Anti Aging Exercises
Experts said that you should not wear shoes all the time and should remove them quite often to lower down the sweat effect. You also need to ensure that the socks ans shoes you wear, they should be clean. To keep them refreshed throughout the day you can use some talcum powder before wearing socks. It is also need to take care that you completely remove your nail polish before applying new as it can badly affect your nails.
4
Provide moisturizing regularly
To make your feet soft as well as quite supple, you can use vitamin E-rich oils and creams. You can also opt for natural essential oils, according to the experts. Coconut oil has been found as one of the effective ways to make your feet smooth and soft. It is also important to provide quality pedicure to your feet periodically to help in enhancing beauty of your feet. It also helps in rejuvenating your skin on feet and keeps it fresh as well as attractive all the time.
5
Keep your nails maintained
Experts says that your long nails carries a lot of germs. Apart from looking weird, they make your feet quite smelly. Experts also suggests that these problem can also cause in grown toenails which makes it even worse and highly painful. Hence, it is essential that you keep your nails clean and keep them trimmed regularly to take care of your feet.
Also Read: Beauty Tips on Cleansing your Face
By Prajakt K.
Disclaimer:
The above tips and information are only for reference purpose. The articles are not written by qualified medicare professionals. Even though, you may find the tips and information easy and useful, we recommend you to consult a qualified medicare professional before adopting these. It is necessary to analyse and find out your physical fitness in accepting these tips. Some tips may not suite you or you may be allergic to. Hence consulting a medicare professional is essential. Failing which, you will be having the sole responsibility for the consequences arising out of your negligence and reluctance.
NOTE:We inform you that we are not owner of any of the products, images or any other products displaying on our website. But all the articles are written by us and we owned them. If you found any image or product that found under your copyrights then please feel free to CONTACT US. We will remove that image or product as soon as possible. All the images are collected from Google.