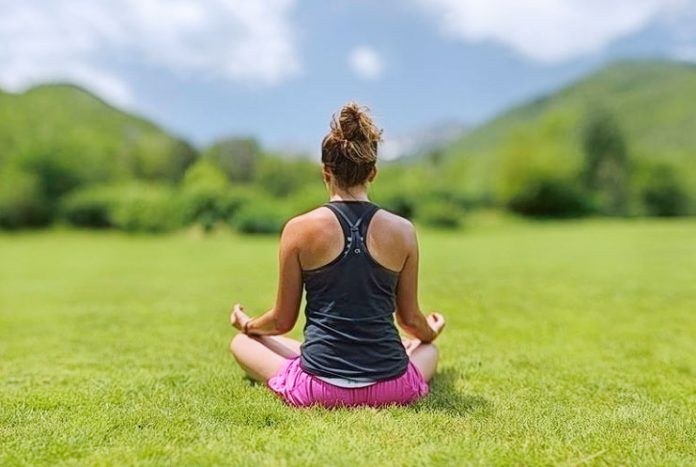 Along with exercises, workouts and many health practices, to keep yourself strong and fit, you also have to keep you mind fit and stable. For that, you will be needing a peaceful place where you can stabilize your mind and can keep your body mentally fit. In the city, finding that much needed peaceful break is near to impossible. Therefore you will have to look beyond your residence and have to find a place where you can find that peace necessary to keep you healthy.
Also Read: 5 Essential Things To Take While Going To Gym
There are spiritual retreats available in India, where you rejuvenate the whole energy within you and prepare yourself for further proceedings. Here are best spiritual retreats in India.
Spiritual Retreats In India
Vipassana Meditation Center, Dehradun
(Source: CHANTING Meditation)
Vipassana, an ancient Buddhist ritual of getting finding yourself in deep meditation, is the tradition which has borne in India, since the eruption of Buddhism. This tradition is useful in finding peace and calm to rejuvenate yourself and to fill yourself with the energy.
The Vipassana Center in Dehradun follows this old tradition and is focused on serious meditation. The center also offers various courses of meditation as well as team purification of mind with the help of concentrated meditation.
Purple Valley Yoga Center. Goa
(Source: KimYoga)
Apart from a beautiful travel point, Goa is also the home for various Ayurvedic treatments as well as meditation and retreat centers. Purple Valley Yoga Center is one such example. It is considered as one of the most visited places in Goa. An authentic as well as an unspoiled yoga center, it offers simple yoga halls, along with green gardens and a much required fresh environment to restore your lost energy.
Parmarth Niketan Ashram, Rishikesh
(Source: Parmarth Niketan)
Parmarth Niketan Ashram has always been considered as one of the prominent centers for its study on Hinduism and the cultures related to the religion. Along with the temple, it also has the famous spiritual retreat complex. But one thing which makes it different than the other location. Situated in the breathtaking valleys of the Rishikesh, this center provides that much-needed atmosphere for perfect meditation to get peace and calm.
(Source: kunzum)
Located in between the lush green hills, SwaSwara is the best place which offers complete wellness and serenity. This center is useful finding that innermost nature of yourself and special qualities, which makes you different than the lot. Here you can discover your own senses and find the inner peace required for mental health.
(Source: Rethna Singh)
Known as the first healing center of its kind, it gives you the holistic treatment to treat you. This center offers you different treatments from Ayurveda, Homeopathy, Naturopathy as well as Yoga, Acupuncture, Reflexology etc. The name of it is actually derived from a Sanskrit word 'Soukhyam' which actually means well-being. It helps to get that natural balance between body, mind and spirit.
Read Also: 7 Android Workout Apps For Fitness Lovers
By Prajakt K.